Although he has recovered from COVID-19 for nearly 4 months now, now, Mr. Minh (Thu Duc, HCMC) is facing a new disease, which is "sickness" … fear of "love". According to Mr. Minh, he and his wife and 2 young children had COVID-19 but had mild symptoms, only fever, cough and sore throat. His wife and children became F0 first, he was later.
After 10 days of recovery, he found his body normal. However, in the following days, the couple's sex life began to appear problems. He constantly fell into the state of "haven't gone to the market, spent all the money", "above told the bottom did not listen"…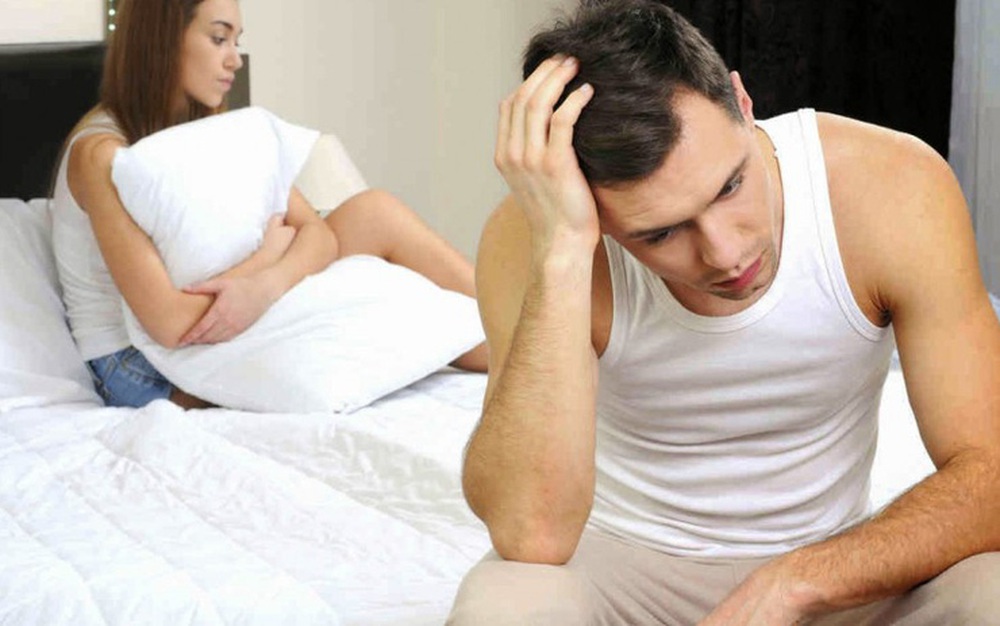 At first, he thought that because he had just recovered from COVID-19, his body had not fully recovered, so he was not too worried, just worried about his wife. However, on the 4th and 5th time, it was still the same, while he felt that his health was completely normal, Mr. Minh began to worry. He began to shy away from "love", even using an excuse to avoid his wife.
Because of his shyness, he did not go to the doctor. He only dared to share his story on a private group about husband and wife and knew that many other "brothers" were in the same situation as him.
In fact, according to MSc Nguyen Ho Vinh Phuoc, Department of Andrology, Binh Dan Hospital (HCMC), during the COVID-19 pandemic, people who are infected or even if they are not infected, have physiological problems. Both men and women are affected. Because sexual activity is tied to mental and psychological health, it's not surprising that sex drive and frequency both decline in both sexes.
Men are 6 times more likely to have short-term or long-term erectile dysfunction after being infected with COVID-19, according to a study by American medical experts. Studies have also recorded many cases of men after being infected with COVID-19 affected their ability to have sex such as: Inability to have or maintain an erection, testicular damage, testicular pain or swelling, inability to achieve orgasm, low testosterone levels and mental health problems.
Men who are at high risk for sexual dysfunction after contracting COVID-19 are older men or those with high blood pressure, obesity, diabetes, and heart disease. The report notes cases of young men experiencing sexual dysfunction after contracting COVID-19.
As for women, according to Assoc. Prof. TS.BS Vu Thi Nhung, former Director of Hung Vuong Hospital, Chairman of the Ho Chi Minh City Obstetrics and Gynecology Association, some studies have shown that COVID-19 will affect the health of women. The maturation of the follicles, the lining of the uterus is inflamed, thereby adversely affecting the process of egg fertilization and implantation.
Regarding sexual desire in women, according to a study in Pakistan from June 2020 to March 2021, over 300 women with severe COVID-19 infection participated in answering a questionnaire to assess sexual dysfunction ( FSFI) after recovering from the disease showed a significant decrease in sex drive in women compared to before the disease.
According to experts, many hospitals have now started implementing post-COVID examination to treat long-lasting COVID-19 sequelae. Therefore, in case people experience post-COVID-19 sequelae, especially reproductive health and sexual disorders, people need to see a doctor for advice for timely treatment. Do not let the situation persist because of embarrassment, causing many bad consequences on reproductive health as well as affecting married life later.
You are reading the article
Declining sex drive after COVID-19, many couples have problems with 'sex'

at
Blogtuan.info
– Source:
Soha.vn
– Read the original article
here