Giải trí
MU painfully watched Ten Hag and Pochettino leave the C1 Cup, who is the plan to choose?
The two goals of MU, Erik ten Hag and Mauricio Pochettino, both have to regretfully stop this year's Champions League game in the 1/8 round.



's goal MU before Atletico Madrid (source FPT)
In Champions League round of 16 This season, Pochettino's PSG, despite having the advantage of leading 1 goal after the first leg, even opened the scoring against Real Madrid in the second leg, but in the end still lost 2-3 in the end. Meanwhile, home advantage could not help Ajax when Ten Hag's team lost to Benfica 0-1 in the second leg after a 2-2 draw in the first leg.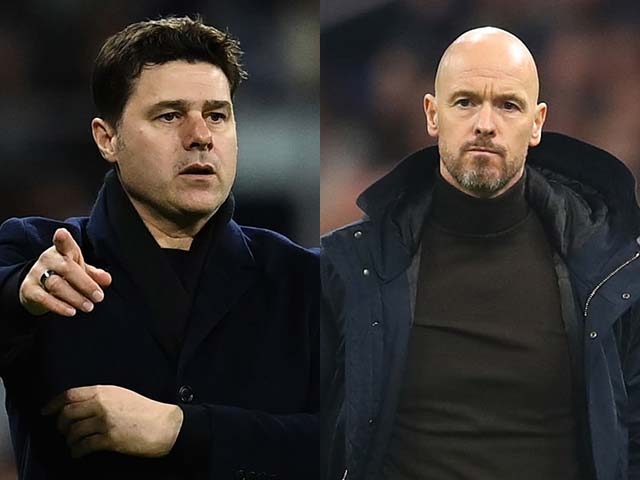 Pochettino and Ten Hag are both unable to progress deeply in the Champions League this season
Thus, both coaches that MU targets for their long-term head coach position must soon bid farewell to the Champions League. The "Red Devils" also did not escape this situation with a 0-1 defeat at home to Atletico Madrid, after a 1-1 draw in the first leg.
Pochettino was targeted by MU thanks to his coaching experience in English Premier League, especially at Tottenham. Meanwhile, Ten Hag caught the "green eyes" of MU owners thanks to the attacking football philosophy that suits the club's tradition.
In a recent share, commentator Jamie Carragher said that being eliminated early from the Champions League "will hurt Pochettino more than Ten Hag", and said that MU should appoint Ajax captain because of his football philosophy. this.
When asked if Ajax's defeat in this year's Champions League will affect Ten Hag's chances with MU, Carragher said: "It shouldn't be. You can't judge a coach by just one game. I think this affects Pochettino more than Ten Hag because of the team they lead and their situation in the game.
MU should choose Ten Hag because I think he is a rising coach. When you look at Ajax, it's true that they dominate in the domestic league, but what he's done with them, built and led the team deep in the Champions League, is different. Despite being eliminated early this year, in the group stage they won every match. If you've judged him, then look at this too.
Now people don't look at the title to judge the coach, the way his team plays speaks volumes. He worked with Pep Guardiola, coached the reserve team of Bayern Munich, has a lot of experience. Ajax is the team you can go to to find players and coaches. I like the way they do it.
His attitude is also very good. I watched and saw that after the last game he went to shake hands with the umpire one by one, stopping one of his players who was walking towards the referee shouting and shouting. The level is there, because you can't always win.
MU needs someone who can build a team like him, a person with personality, has built two Ajax squads and has a separate football philosophy."
According to Minh Duc (Ho Chi Minh City Tourism Magazine)
You are reading the article
MU painfully watched Ten Hag and Pochettino leave the C1 Cup, who is the plan to choose?

at
Blogtuan.info
– Source:
24h.com.vn
– Read the original article
here