In recent days, the Linggu temple located in Nanjing city, Jiangsu province, China, has looked very strange. Every day, hundreds of people flock to this temple, everyone taking pictures with their cameras, even carrying drones to take pictures. However, they do not come to pray, visit temples or take pictures of beautiful temples, but only for a monk.
It is known that this Linggu temple has a monk named Dharma Chi Son. Although he has been ordained, but Master Chi Son has a very handsome and masculine appearance, a face that is comparable to famous people, moreover, he has the best attitude, making many people admire. , awestruck. Therefore, many people make pilgrimages to Linggu Temple just to see the beauty of this monk.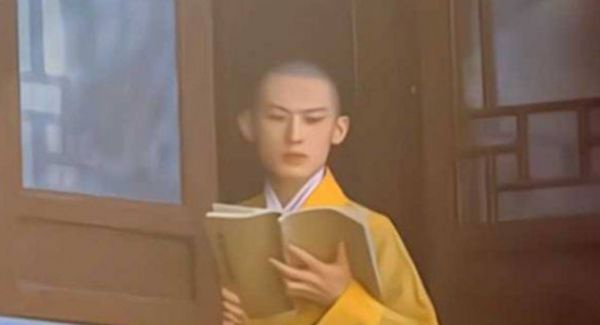 According to local media, the monk Chi Son entered the temple at a young age in hopes of getting away from the secular world and serving the temple. Several years ago, a photographer visiting the temple accidentally took a portrait of the monk Chi Son and posted it on social media.
Unexpectedly, the photo quickly caused a "hurricane", receiving great attention from netizens. Many people praised Master Chi Son's bright and handsome appearance. After that, many people went to Linggu Temple hoping to see and take pictures of this monk. Unexpectedly, this created a trend so that many people flocked to the temple to take pictures.
In recent days, Linggu Temple has always been crowded with people, but not for praying or sightseeing, but especially for taking pictures of Master Chi Son. Photos of this monk standing by the window holding a sutra reading have gone viral on social media. Some people even bring drones to take quality photos. Some people even asked monk Chi Son to come down and stand on the steps to pose for people to take pictures.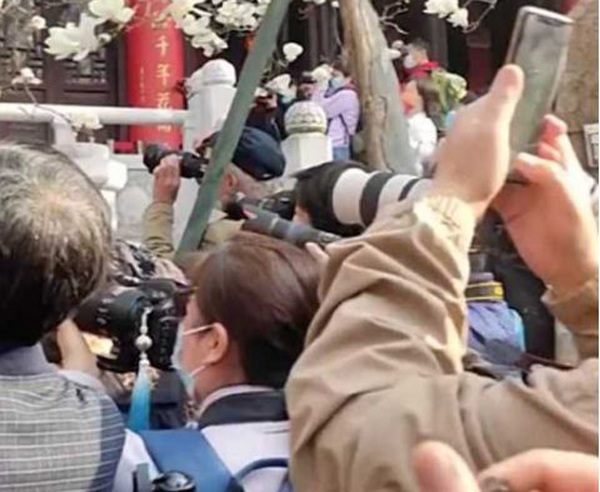 After this story went viral online, there were mixed opinions. Some people think that the behavior of people rushing to the temple just to take pictures is wrong and despicable, because the temple is a holy and holy place, they should not disturb and make a fuss. Photographing a monk and then sharing it on social media will also greatly affect the life and practice of that monk.
On the other hand, there are also people who think that the monk is also an ordinary person, it is okay to show his face a little, and this can also be an opportunity to promote Linggu Temple.
Meanwhile, some netizens joked that: "Going to the temple to practice is more tiring than staying at home, knowing that you can't finish it".
You are reading the article
The monk is very handsome with his peak charisma, people flock to the temple to take pictures
at Blogtuan.info – Source: Eva.vn – Read the original article here