A mother named Valerie Watts, from Cokata, Minnesota (USA) had to go through excruciating pain that no parent wants. When she was nearly 9 months pregnant with her baby, Valerie's difficult journey was about to "finish" when the bad news came. The doctor suddenly announced that the baby in her belly had stopped heart.
The pain of that woman must have been unimaginable. So many hopes, longings and excitements disappeared in an instant, the most painful thing is that Valerie has prepared everything to welcome the baby, including a separate room for the baby with a crib, diapers, milk, toys… full.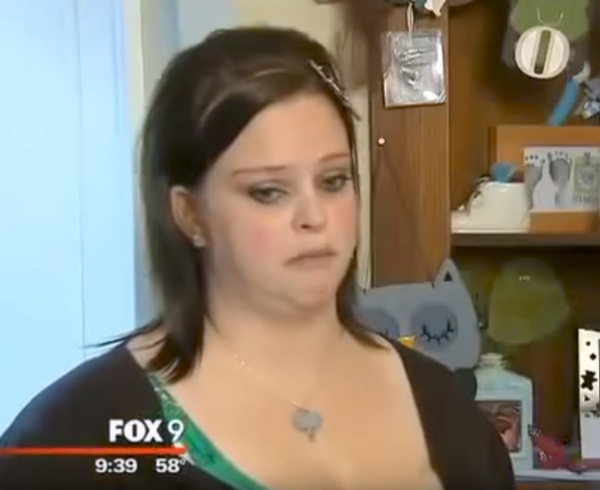 Valerie lived in pain and despair for a long time, but in the end, she still had to struggle to move on even without her children by her side. The young mother chose to sell the crib that her little one had yet to lie in – but Valerie herself was unprepared for what would happen after it was sold.
This touching story happened in 2014 but it is still spreading all over the Internet.
A mother's heart broken moment
Valerie told Fox9 how she lost her baby before birth. She said: "That whole week, I noticed that he wasn't kicking as much in his stomach as usual. I was very worried."
With a mother's hunch, Valerie quickly went to the doctor for a checkup. They declared the fetus dead in the womb. That news was like a lightning strike that made Valerie want to fall. She still named her son Noah and the family held a funeral for him.
After the traumatic experience of welcoming her baby into the world without hearing her cry, Valerie didn't want to sell anything of Noah or even have the courage to step into the room she had prepared for her. child. Persistent pain made Valerie unable to do anything for the next year.
However, in May 2014, the young mother decided to bury the painful memory and move on for her child. Valerie sells items in Noah's private room. It was a difficult choice and she forced herself to sell a few things – especially the crib she always used as a "fulcrum" whenever she missed Noah.
Kind Stranger
For sale, but Valerie is still convinced that no one will buy it. To her surprise, an elderly man named Gerald liked the item. Mr. Gerald often recycles old furniture in his spare time and thinks he can make use of the crib.
"She was a little hesitant to sell it to me, I knew she probably didn't want to sell it. However, she made a firm decision."Mr. Gerald told Fox9.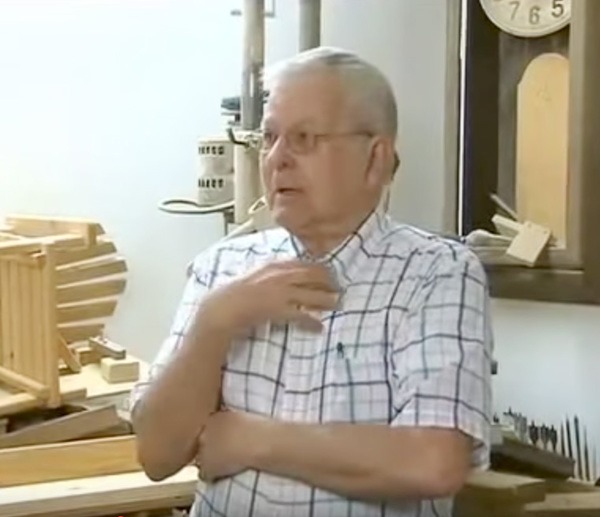 At the time, Mr. Gerald had no idea the real reason behind Valerie selling the crib. He had seen Valerie sell baby clothes and assumed that her baby was probably older and she no longer needed these.
But before that, his wife chatted with Valarie and asked how old the child was. Valarie explained that her child passed away in July of the previous year.
Mr. Gerald stowed the crib into their car and drove home with his wife. On the way, his wife told him Valerie's story. They realized how much this crib must have meant to her and why she seemed hesitant to sell it. They thought they should return the crib.
But Mr. Gerald also understood that leaving it shaped like a crib could make Valerie's pain unrelenting. So he decided to turn it into a beautiful bench as a keepsake for Noah.
A week later, Mr. Gerald returned to Valerie's house with a gift of his own making. The unused crib has now turned into a beautiful couch that sits in her home as a memory of her baby son Noah.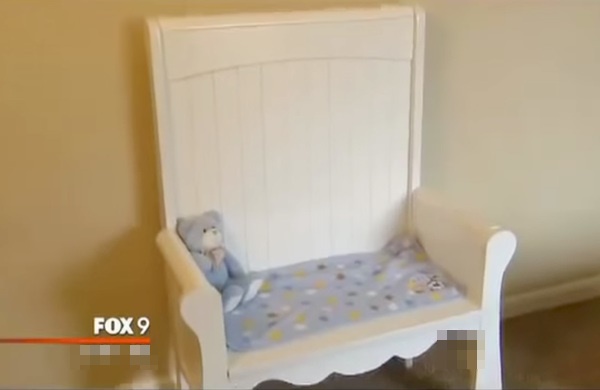 Valerie had tears in her eyes at this kind gesture of this kind stranger.
"I cried when I heard his kindness. There are so many kind people in the world. And here is an example." she told Fox9 in intact emotion.
Source: Newsner
https://afamily.vn/me-dau-don-ban-di-chiec-cui-cua-dua-con-chet-yeu-tu-trong-bung-1-tuan-sau-cu-ong-mua- no-mang-den-thu-khien-co-om-mat-khoc-nuc-no-20220317102022295.chn
You are reading the article
The touching story of a mother who lost her child before birth

at
Blogtuan.info
– Source:
Afamily.vn
– Read the original article
here