Resource:
– 2 large chicken thighs, 3 potatoes, 1 carrot, half an onion, curry sauce, salt
Make:
Step 1: Marinate the chicken
Wash the chicken thighs, cut into bite-sized pieces. Add water and soak the chicken for 20 minutes to remove excess blood in it. Then wash the meat again, marinate for 15 minutes with a little salt and pepper.
Step 2: Initial processing
While soaking the chicken thighs, prepare the remaining ingredients. Potatoes are peeled, washed, cut into bite-sized pieces. Peel the carrots, cut into bite-sized pieces. Peel the onion, wash it, cut it in half.

Step 3: Saute chicken
After the chicken is marinated, heat the oil in a pan, add the chicken first and fry for a while until the chicken changes color and the meat becomes tender, then put the chicken on a plate.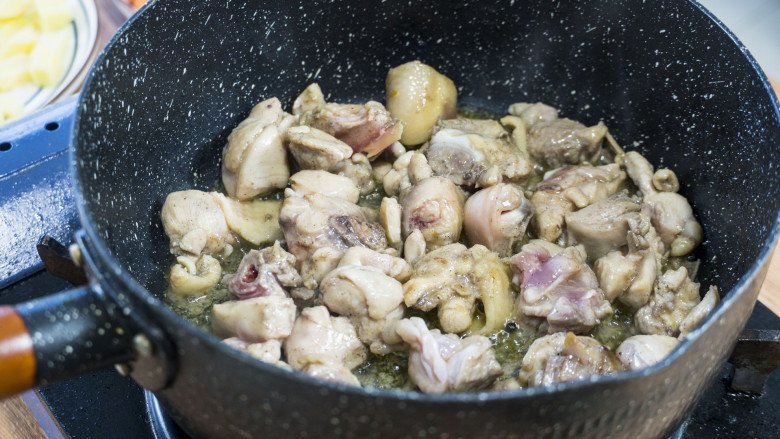 Step 4: Saute other ingredients
While there is still a little oil in the pan, reduce the heat and continue to sauté the onions and carrots, this step is mainly frying the onions, once the onions are soft, add the onions and potatoes and add a few slices of ginger. Potatoes don't soften quickly, so you can sauté them until they're a bit translucent.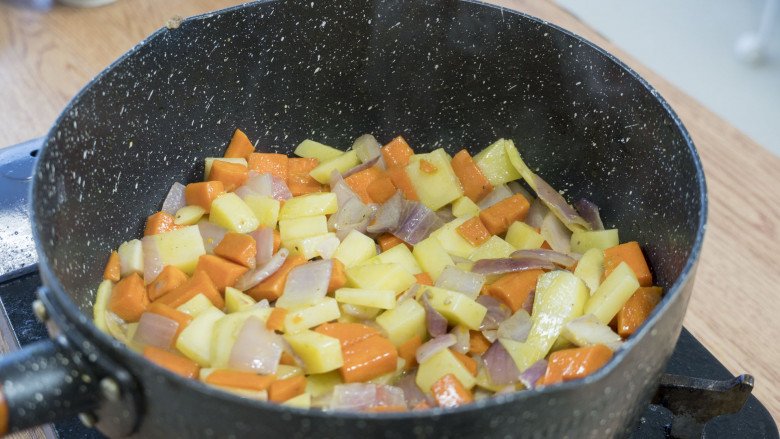 Step 5: Cook the curry
At this time, add the chicken to the island then add the boiling water, just enough to cover the ingredients. We don't need to add cooking wine and other seasonings here, as we will be using curry sauce.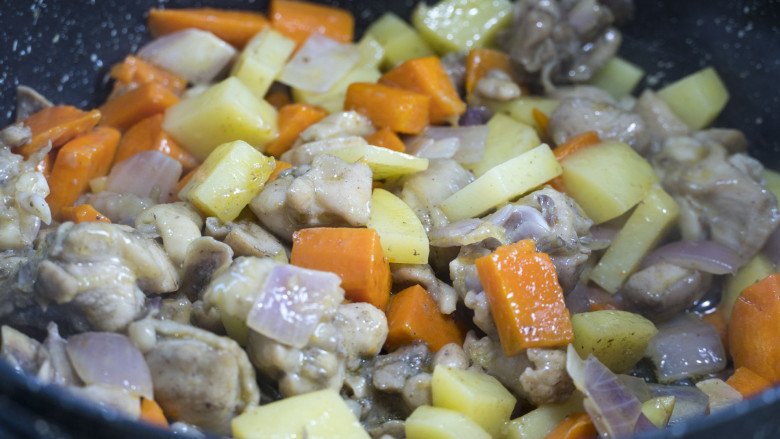 First, boil the chicken in a skillet over high heat, then turn the heat to medium-low and cook for 20 minutes, after 20 minutes, add the curry sauce to taste. If you find that there is still a little water in the kettle, you can add a little more, cover the pot, reduce the heat and cook for 15 minutes.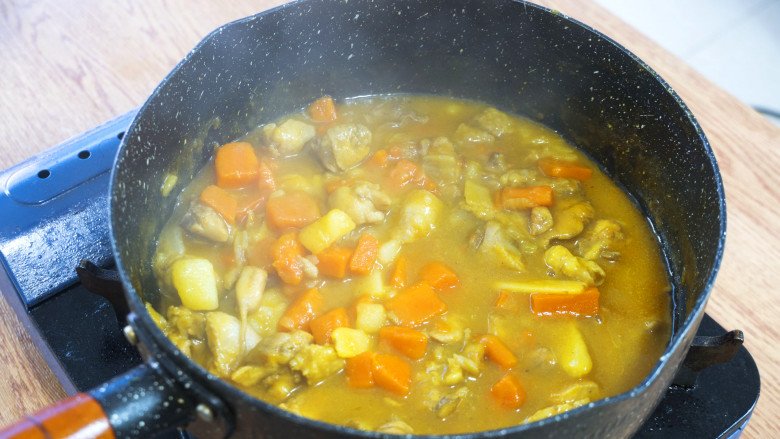 After 15 minutes, the chicken curry is done. Season again with a little salt, mix well then turn off the heat.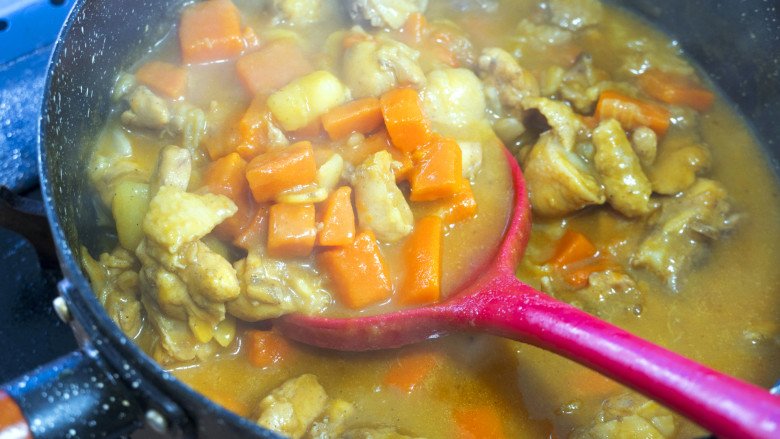 The chicken is tender and delicious, the carrot potatoes are fleshy, the spicy taste of the curry blends in with every fiber perfectly and interestingly.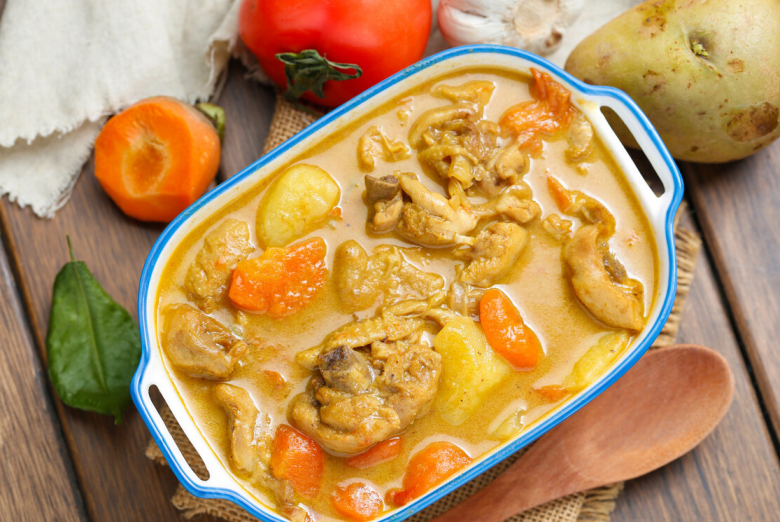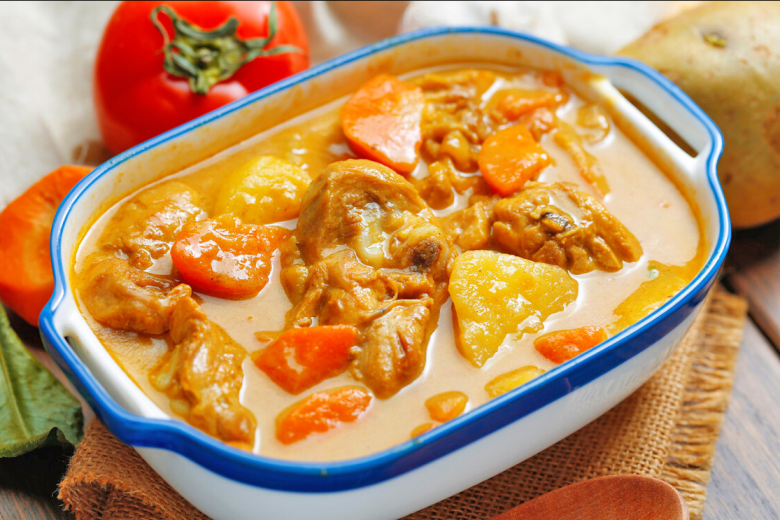 Good luck!
You are reading the article
Buy two chicken thighs, cook this super simple curry for rice!
at Blogtuan.info – Source: Eva.vn – Read the original article here