Nhạc
Farewell to the world, Ngoc Chau will always be with us when spring comes
"Ngoc Chau left behind immortal songs, and that's a consolation. We can always see him when spring comes."
Musician Ngoc Chau famous in the 1990s, along with springtime masterpieces, covered almost everywhere. Beautiful melody, dreamy lyrics.
Until now and I believe that forever after, when the Spring Festival comes, we will definitely remember it and definitely have to listen to it. Spring Whisper, Spring Afternoon….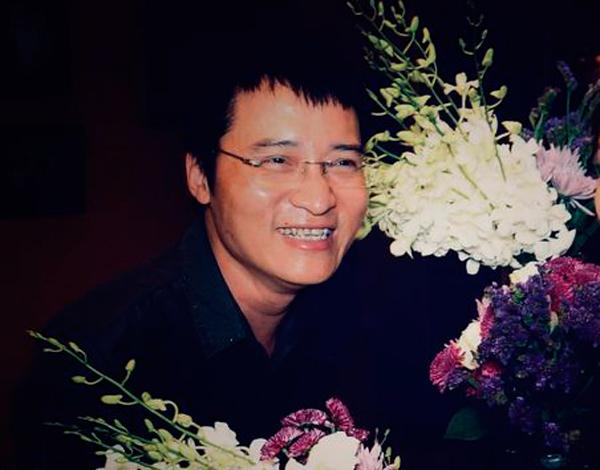 We will always meet musician Ngoc Chau every time Spring comes
What relationship do I have with Ngoc Chau? In fact, we were just children of the same age, who lived in the Mai Dich literary district during the years 197x – 198x. Chau is on the dance floor music. I live next to the row theater.
At that time, the office area was very deserted. Between the houses are lawns, fish ponds, even vast rice fields and rows of casuarinas. Children are mostly children of writers and artists, so they play together, all the old games such as swimming in the pond, fishing for snails, fishing, shoveling shrimp… games that nowadays even go back to the countryside.
Children at that time often called each other with their parents' names, for example, I was Hung "Thanh" – Thanh was my father's name. Tran Luc is Luc "Ban" – Professor Tran Bang is Tran Luc's father… and Chau is called "Rooster" Chau because Chau's mother is an elite artist Vu Dau.
Ms. Vu Dau at that time was a famous singer because of her warm female voice, with immortal songs like Red leaf.
Chau is a junior, so he plays with my brother, but I don't care. Only remember the impression of Chau is that among the naughty children, Chau seems gentle and slow. Around the age of 12 or 13, Chau entered a music school, and my brother went to a dance school.
Occasionally, I see Chau riding his bicycle from the music and dancing area, his hair has been combed since that day, and he has been wearing glasses since that day. Brothers greet each other.
That time was also short because Ms. Vu Dau's family moved to Thanh Cong and Giang Vo dormitories. Later, there was a time when Ms. Dau opened a gold shop at the intersection of Giang Vo – Lang Ha…
Then I went to the army, went to the border, then went to the West, studied and studied… Around 1990 when I returned home, Chau also became famous. Listen to songs Spring Whisper, Spring Afternoon… My brother mentioned again: Chow's song 'Rooster', remember Chau 'Rooster'?
In 1998, I wrote the script The Story of the Wood HouseTran Luc directs and does post-production in the technical department of the Department of Culture, right on the lake shore.
Once when I went up to play, Tran Luc said: "Mr. Chau made the movie song, it's very good, listen to it!". And the first time I heard Miss Tam Today over there. It's really good, from the melody to the lyrics, it suits the atmosphere of the movie very well.
Later, the song Miss Tam Today become a popular, independent song, separate from the movie and have a life of its own. Speaking of soundtracks, not every musician can do the same.
Another time, when I turned to the Department, I happened to meet Chau who was making music for the movie. The brothers greeted each other, then recalled the time when they were away in the Mai Dich public office, excitedly going on a date when they met each other.
But that day did not happen. For me, Chau is my junior, my brother's friend. In addition, Chau's work and mine have nothing in common, so I don't pay attention…
Suddenly this morning when I received news that Chau had left the world to go to another realm, I suddenly felt a shock of resistance. Old memories come back, the image of a younger brother with a rather large head, skewed hair, gentle glasses… just like yesterday. But now the ancient people have come out!
Still knowing that life is impermanent, the world is temporary, everything around us seems to be forever, suddenly turning into nothingness, but I am still wistful, still shocked and wondering: SHow could that be, so he's really gone?
But that's the truth! He left the world but he left behind immortal songs and that is a consolation. We will always get to see him every spring…
According to VietNamNet
You are reading the article
Farewell to the world, Ngoc Chau will always be with us when spring comes

at
Blogtuan.info
– Source:
2sao.vn
– Read the original article
here