Kinh doanh
First time collecting tips from tourists in Vietnam
For the first time, a professional social organization for tour guides (HDVs) in Vietnam has issued an additional regulation allowing members to collect tourist service fees (tips), with specific fees and charges. public.
Guides are allowed to openly collect tips
The Executive Board of the Professional Tour Guides Association of Ho Chi Minh City. Phu Quoc has just sent a written notice to its members and partner tourism businesses about allowing tour guides to be their members. collect visitor service fee to Phu Quoc from May 15, 2022.
Accordingly, the service fee for Vietnamese guests is 25,000 VND/person/day, Asian guests are 2 USD/person/day and other international guests are 4 USD/person/day.
Until now, Vietnamese law has not stipulated that guests have to pay tips for tour guides. Therefore, there are groups of tourists who give full tips to the tour guide, and there are groups that do not or each guest (including international guests).
In addition to the daily tour fees, tips make an important contribution to the tour guide's income, because they both increase legitimate income and show the encouragement of tourists when they are satisfied with their professional expertise. and service attitude of the instructor.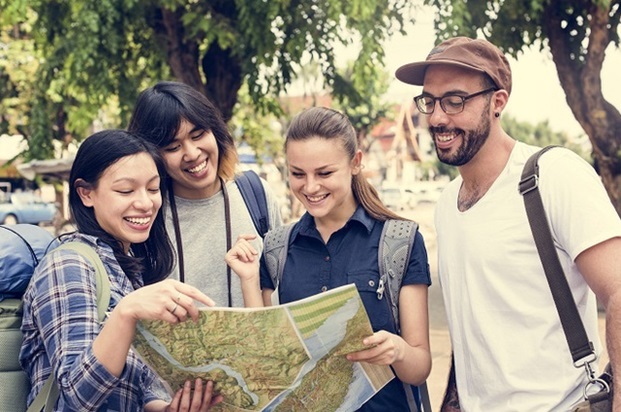 International guests consider tips for tour guides a joy, an encouragement for work results and service attitude (illustration image)
Therefore, one of the things the tour guide is always interested in is to make the guests happy so that they can pay a generous tip at the end of the tour. As for the travel company, there are units that directly collect first and then calculate and redistribute it to the tour guide, there are companies that let the tour guide handle it themselves, without specifically mentioning it to tourists.
In fact, the current per diem fee for tour guides is not high, sometimes even losing to a skilled worker even though they have a university or college degree to practice.
The director of a tourism business said that the fact that the tour guide collects tips from tourists, if they want to do it, must be in the terms of the company's agreement with tourists. Because, if it is the association's regulations, it is not related to guests, so the association has no right to request collection. In general, this is not the authority of the association, if you ask a member to collect it and you can't get it, what can you do?
For example, a master worker in construction such as a welder and bricklayer can receive a salary of 800,000 to 1 million VND/day, while the per diem fee of a common English inbound tour guide is only about 500,000-600,000 VND. Still tour guide Domestic customers approximately 500,000 VND/day is quite good, while they are willing to work overtime to handle arising from guests.
The writer himself has traveled in and out of the country, so you should know that almost any Vietnamese group traveling also has tips for guides and drivers.
With domestic tourist groups, usually reputable companies do not mention tips on the tour program, so that the tour guide and guests can agree on their own. Depending on the case, some guests know that they will automatically tip the tour guide and driver, while others ignore them. Usually, on a day tour, guests have less tips, and for many days, guests will raise their voices to collect tips. It is also rare to see domestic HDV dare to openly remind guests to tip themselves.
The tipping rate of domestic tourists is spontaneous, the minimum is estimated at 25,000-30,000 VND, sometimes it is 50,000 to 100,000 VND/person/day because many guests are not familiar with the specific tipping level, only listening to the majority of the group.
Reflecting guest satisfaction with HDV
There is also a case at the end of the tour, where a guest refuses to tip the tour guide because he is not satisfied with the service, then the tour guide can only accept it. However, for guests going abroad, the tip can never be ignored, because there is still the matter of exiting and returning home that needs the guide's support at the airport.
For overseas tours, there are travel companies that collect from guests when paying for the tour before going, usually from 3 to 6 or 10 USD/person/day depending on Asia or Europe, America. If not collected in advance, the tour program of the company also reminds well, the tour fee does not include tips and on the day of returning home, the tour guide always collects publicly from guests.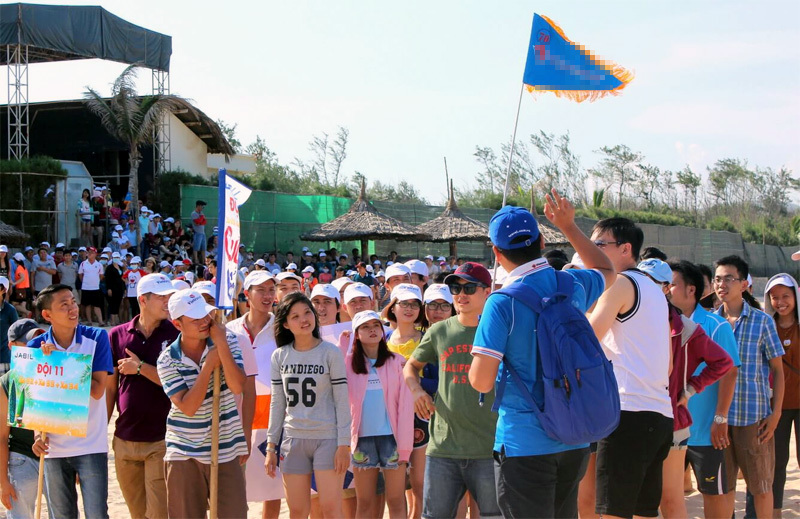 Many Vietnamese tourists do not have the habit of tipping tour guides and drivers when participating in tours (illustration).
Particularly for inbound tours, depending on the market. There is an international tourist market that does not have the habit of tipping according to the habits of the tourism industry in their country, like Japan. But almost every international guest understands that for Vietnamese tour guides, tipping is a joy and an encouragement. Therefore, the tour guides have a hard time satisfying guests to receive tips at the end of the tour, without knowing how much they will receive.
In many advanced countries like the US, it is very normal for guests to pay extra fees for the service of food service staff, hotels, tour guides, etc., almost as a culture of behavior in public places.
The lack of specific tips received from visitors can affect the service attitude and tour quality of a less professional tour guide, placing a heavy emphasis on income. When receiving the delegation of the delivery company, they will bargain to choose the group with many guests; or if there are big customers of the rich, willing to shop and spend easily, they will focus on taking care of them more carefully, causing reactions with other guests because they feel abandoned.
Therefore, the fact that the Association of Professional Tour Guides in Ho Chi Minh City. Phu Quoc publicizing the tipping issue towards recognition and unification in the world of tour guides and tour operators is a breakthrough in thinking and doing. However, this issue also needs travel companies to understand and make reasonable calculations in accounting and tax accounting to agree on implementation.
This is also the only tour guide association in the country so far operating independently, not under the management of any local or national tourism association. It is not clear whether there will be a tour guide association or a tour guide association with a similar plan.
Nguyen Duc Chi
You are reading the article
First time collecting tips from tourists in Vietnam

at
Blogtuan.info
– Source:
vietnamnet.vn
– Read the original article
here