Life Style
Tâm sự
I was about to take a nap when my boss whispered something in my ear
During the first year of working at company Hey, I find every day I go to work quite peaceful and happy. But from the day my leader quit, "storms" began to appear, causing me to experience more dissatisfaction. Currently, I am working as a data entry worker for a logistics company. Before that, I graduated from University with a good degree, fluent in both English and Chinese.
When I first entered this company to work, guiding me was a very good leader. Although she has a family and two young children, she is still very close to her work, teaching me little by little. More than that, she is like a person who protects me from troubles and scandals at the company.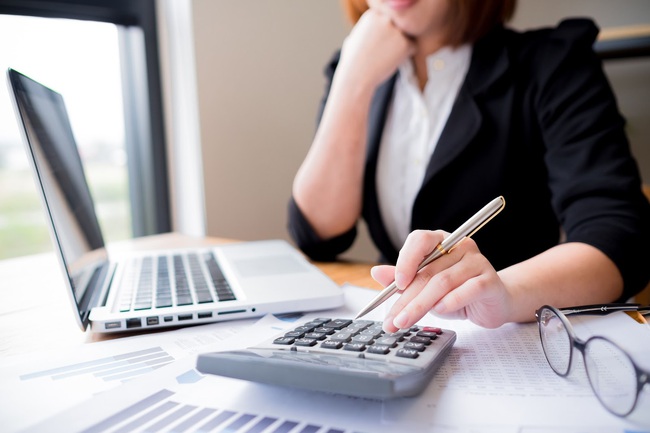 I have to say, I'm not good looking, or at least I'm not like other women. I only dress neatly to work, but I don't wear makeup too much. Usually, I think that I don't do any work related to receiving guests, just sitting still, so what's the point of being beautiful? In addition, I find the process of having to make up and remove makeup is very sophisticated and laborious. That time would rather be spent reading books, exercising.
When I went to work, I also heard some guys say bad things about me. I even fell on the table crying because of pity. But the leader still encouraged and comforted me. She said she was like that in the past, then gradually people stopped making fun of her. She even stood up to accept responsibility every time I did something wrong. She told her boss that she would train and remind me, but actually she never raised her voice at me.
I can work with peace of mind because the leader is very good. But suddenly, after 1 year of working, she announced that she would quit. Her position does not need to be recruited, other people in the room will share the work. And now it's time for me to work, talk more with the head of the department – let's call him Mr. A.
In the past 1 year, Mr. A. barely talked to me because if he mentioned anything, it was all through my old leader. Now, he often calls me out to talk about this job or that. At first, I thought that boss A was a good person and worth learning, but through one incident, I seem to have lost a great deal of sympathy.
These days, in group chats, Mr. A. constantly talks about building an internal culture, helping people connect with each other. I'm an introvert myself, so I'm not very interested, my boss said, I just let it be. One day at noon, after having finished my meal, I sat in my seat and prepared to take a short nap.
Suddenly, boss A. approached me and whispered in my ear that: "Hey, do you want to go to the conference room to play werewolves?" (Werewolf is a boardgame, a mind game between a group of people.) I was very sleepy at that time, so I refused. I also told my boss why: "Yes, I am preparing to take a nap in the afternoon to work. You and everyone can play."
The boss immediately got angry, he scolded me badly: "Why don't you have a collective spirit? Living so superficially, lazy. What's the point of sleeping for 30 minutes in the afternoon? I'm so disappointed in you. No matter how good your ability is, if you don't connect, you'll just throw it away. "
My boss said it made me feel very proud. 30 minutes isn't really long, but it's enough for me to take a nap. In the afternoon, I will be more productive if I take a nap. Otherwise, I will be lethargic and tired. By the way, my boss wants me to go play board games right when my body wants to rest the most.
Honestly, my heart is confused, mixed with a little fear. Will the boss "predict" me to show up after this time? Besides, will I still be able to work peacefully? I miss my old leader sister, she always protected and protected me. If boss A. makes it more difficult, I will definitely quit. My mind and body need to come first…
https://afamily.vn/dang-chuan-bi-ngu-trua-o-cong-ty-sep-thi-tham-vao-tai-toi-mot-dieu-sau-do-anh-lap-tuc- talk-man-mang-nhan-vien-tham-te-20220318173018486.chn
You are reading the article
I was about to take a nap when my boss whispered something in my ear

at
Blogtuan.info
– Source:
Afamily.vn
– Read the original article
here