Resource:
– 1 carrot, 1 potato, 1 onion, 1 piece of lean meat, 5 eggs, 1 cup starch water, 2 tablespoons cornstarch
– Sesame oil, soy sauce, salt, oyster sauce
Make:
Step 1: Initial processing
First, prepare the carrots, peel them, first slice them, then chop them, and finally cut them into small pieces.
Potatoes, after peeling, are washed, chopped and cut into small pieces. Potatoes oxidize easily and turn black in color, so soak them in water first, then take them out and drain them.
Wash green onions, cut into small pieces and set aside.
Minced meat, minced together with a little ginger.
Step 2: Steam the egg
Then find a deep plate, put a handful of chopped scallions, a spoonful of sesame oil, a spoonful of soy sauce, mix well and break 5 eggs. Place the egg bowl in the steamer, bring to a boil and steam for 10 minutes.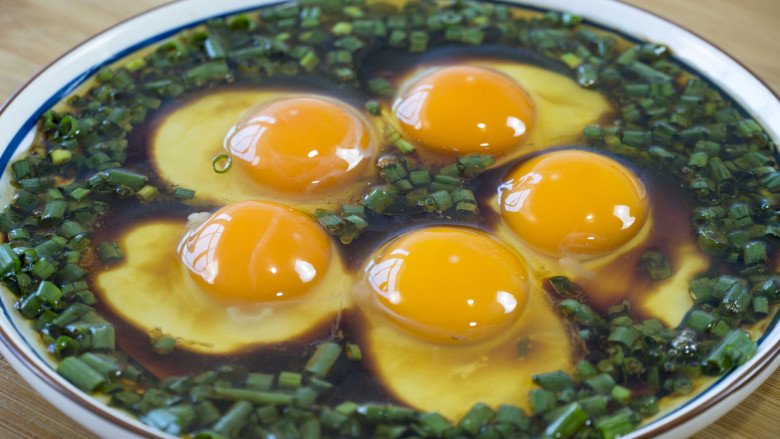 Step 3: Mix starch water
While the eggs are steaming, mix two tablespoons of cornstarch with half a cup of water, mix well, and set aside.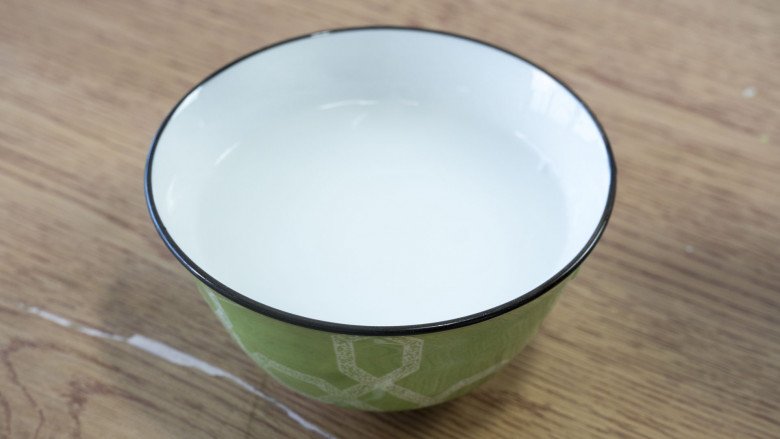 Step 4: Saute the meat
Potatoes are now starting to come out, drain.
Put the minced meat in a frying pan with a little oil, sauté until it changes color, then add the onions, ginger and garlic until fragrant, then add the carrots and potatoes and sauté.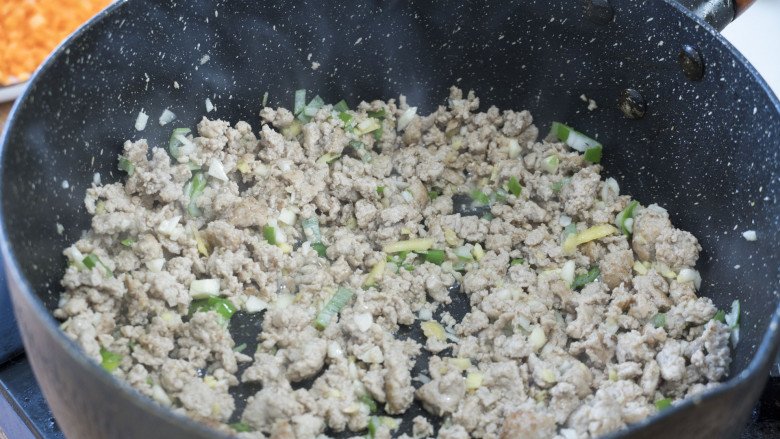 Season with a teaspoon of salt, a teaspoon and a half of soy sauce, and a teaspoon of oyster sauce. Then add the starch water to form a thick gravy. Cook until the meat becomes thick, then turn off the heat, put it in a bowl.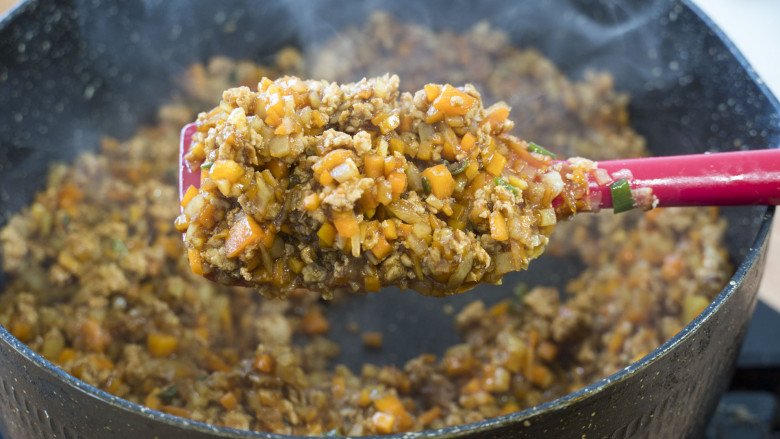 Step 5: Mix eggs with meat
At this point, the eggs have also been steamed, let's take the eggs out, directly use a knife to cut the eggs into small pieces on the plate.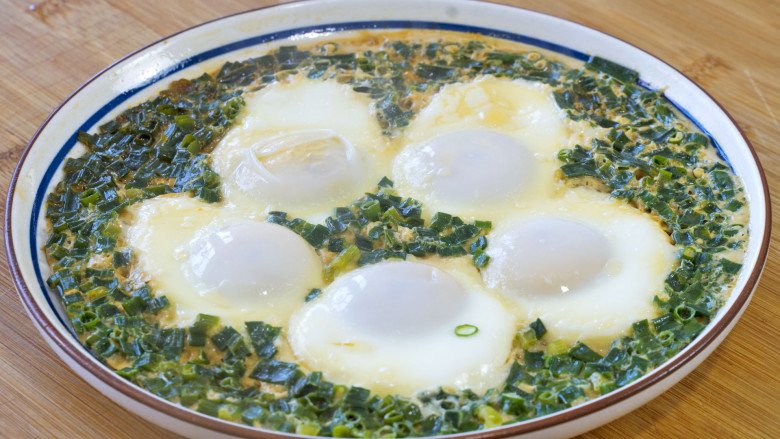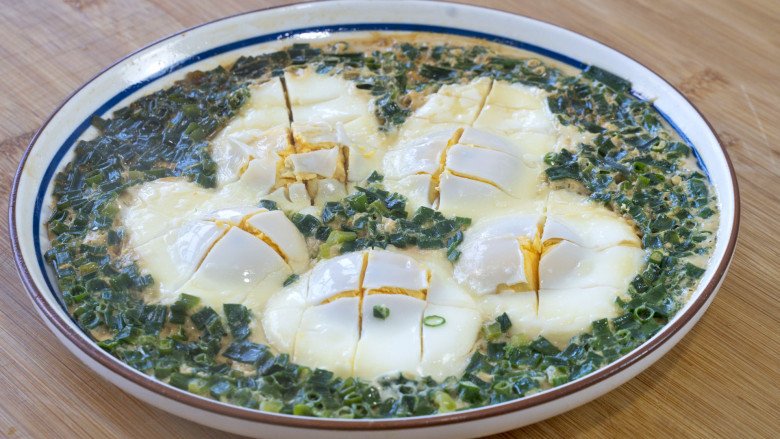 Then sprinkle the minced meat mixture on top, and finally garnish with finely chopped scallions, this delicious, unique and appetizing steamed egg is ready. This steamed egg dish is also seasoned with a rich minced beef gravy, making it even more fragrant and rich when eaten.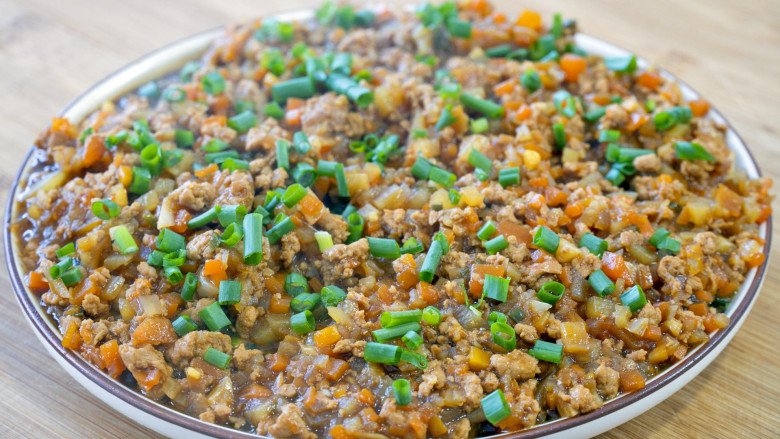 One spoon always contains meat, vegetables and eggs, full of delicious nutrition, loved by adults and children alike.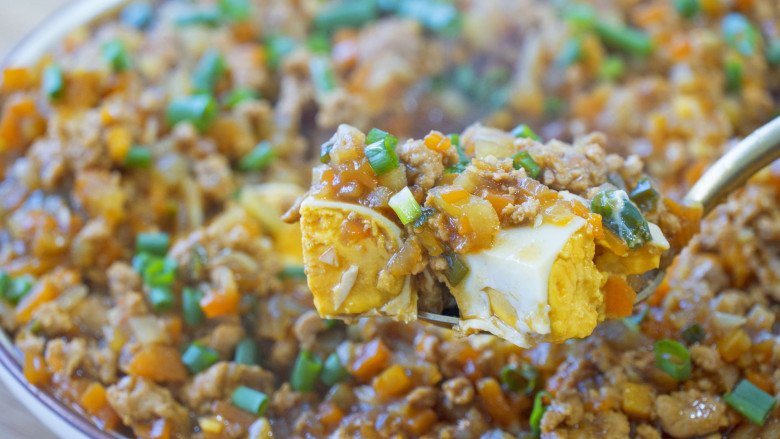 Good luck!
You are reading the article
New and unique style steamed eggs, with meat and vegetables, taste in every bite
at Blogtuan.info – Source: Eva.vn – Read the original article here