Business
Nickel prices skyrocketed, what opportunities for Vietnamese investors in Laos?
As an important metal used in the production of steel, alloys, … Nickel directly affects the global industry. Especially now, the demand for Nickel is increasing because this metal is used in batteries of electric vehicles. Recently, the news that Nickel price suddenly increased vertically has caused Nickel transactions to be frozen indefinitely, traders are devastated and a series of businesses may default. However, this is a good opportunity for mining investors in Vietnam and around the world.
Unprecedented market volatility and opportunities for investors
The Covid-19 pandemic and most recently the tense war between Russia and Ukraine has had a heavy impact on the global economy, especially the mining industry. The reason is that Russia holds a large supply of minerals in the world and source disruptions have also created many economic problems, including the unusual increase in the price of Nickel.
Specifically, in recent days, the press simultaneously reported that at 5:42 am on March 8 in London, the Nickel market began to be severely disrupted because the price of Nickel suddenly spiked to a record high of $ 30,000// tons in just a few minutes. After 6 am, this figure exceeded the threshold of 100,000 USD/ton.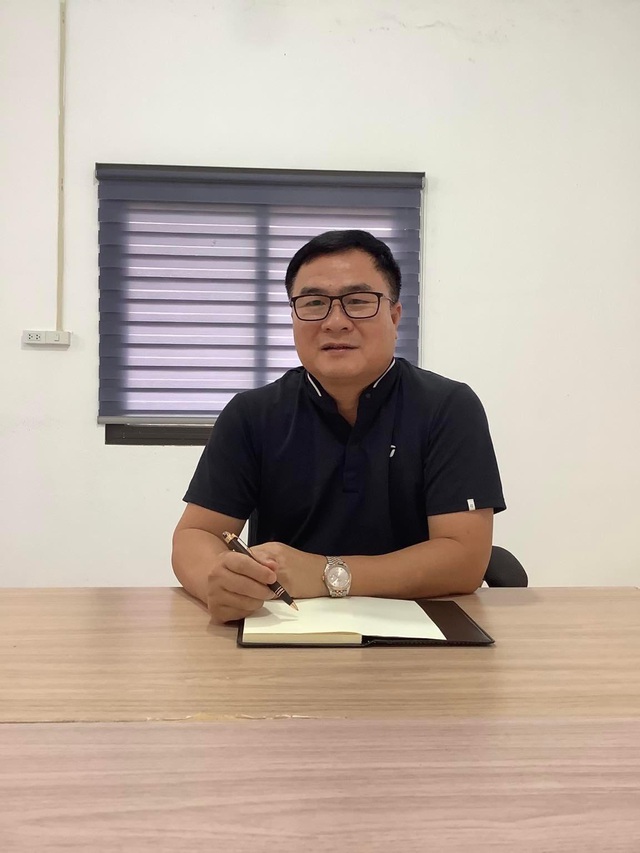 Mr. Bui Quang Ha – Chairman of the Board of Directors of CAVICO Vietnam – an enterprise investing in Gold and Nickel mining in the Top 10 in Laos
Mr. Bui Quang Ha – Chairman of the Board of Directors of CAVICO Vietnam – one of the leading enterprises in mining, currently investing in a large Nickel mine in the Top 10 in Laos, said: The Covid-19 pandemic and the intense war The direct Russia-Ukraine relationship has greatly affected the mining industry, in both positive and negative directions.
On the positive side, almost products from the mining industry such as iron ore, copper, lead, zinc, Nickel, petroleum… all increased sharply. As a result, investors certainly have the opportunity to increase profits. However, input factors such as gasoline, explosives, chemicals, labor… will also increase in price. This can be a disadvantage for businesses. But in terms of cost composition, these factors only account for about 35%. Therefore, the cost structure is still beneficial for the mining industry.
Nickel mining in Vietnam – opportunities and challenges
In Vietnam, the supply of Nickel is considered to be not large. According to Mr. Bui Quang Ha – Chairman of the Board of Directors of CAVICO Vietnam Joint Stock Company, the total forecast amount of 3 regions of Thanh Hoa, Cao Bang and Son La that can be exploited and processed within the next 20 years is only about 130,000 tons of nickel. scale, ie about 6,000 tons of Nickel metal/year. Compared with the world's annual consumption of 3 million tons of Nickel in metal/year (according to 2021 statistics), this number is very small. However, if Nickel forms a high price above $20,000/ton, our Nickel processing industry also brings high profits to businesses. In fact, with current technology, the processing cost of metal nickel products is only about 9,000 USD/ton.

Nickel mining of CAVICO Vietnam Joint Stock Company in Laos
Faced with the above situation, the problem for Vietnamese investors is to increase output to meet the growing demand of the world industry. This requires businesses to look for places with greater potential for exploitation in the future, and the shift of investment direction to countries in the region is inevitable.
It is known that mineral mines in Laos have been invested by a number of businesses for many years, of which CAVICO Vietnam Joint Stock Company is currently exploiting the only nickel mine in Laos. The CAVICO president added: "We have been redirecting our investment to mineral mines in Laos for more than 10 years. CAVICO's mine project is expected to mine and process 30 tons of gold and 400,000 tons of Nickel. from 2022 to 2042 and will continue in the coming years depending on market developments.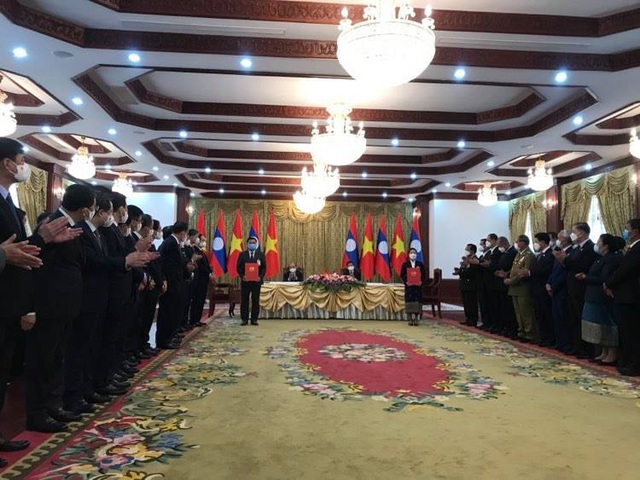 Mr. Bui Quang Ha received a contract for mining and mineral processing in Laos during the friendship visit of the two heads of state of Laos and Vietnam.
A good sign is that Cavico's Nickel mining projects in Laos are of particular interest to the governments of Vietnam and Laos. This is also a project contributing to the development of friendly relations between the two countries. In particular, the mining license in Laos and the investment license abroad in Vietnam of Cavico Joint Stock Company were honored to be signed and awarded directly at the visits of the heads of state of the two countries.
This is a great honor for Cavico Vietnam in particular and the mining industry in Vietnam in general, but also a challenge for businesses to be determined to put the project into operation effectively and bring economic benefits to the country. both countries.
Evaluating opportunities and challenges for investors in mining minerals in Vietnam, the president of Cavico Vietnam said: "The inevitable trend of all precious minerals is to increase due to the daily market demand. while the mining reserves are decreasing day by day, therefore, there are always opportunities for investors, however, opportunities also come with challenges: having enough financial resources, always improving and applying advanced technology in exploitation and processing can compete and bring investment efficiency to enterprises".
It can be seen that the volatility of the market along with supportive policies from the government are bringing great opportunities for mineral investors in Vietnam. However, whether to seize opportunities and bring economic benefits depends on the capacity of enterprises. Hopefully in the future there will be many enterprising Vietnamese enterprises, contributing to boosting the country's economy through mining projects like CAVICO Vietnam.
https://cafebiz.vn/gia-niken-tang-vot-co-hoi-nao-cho-nha-dau-tu-viet-nam-tai-lao-20220318155911413.chn
You are reading the article
Nickel prices skyrocketed, what opportunities for Vietnamese investors in Laos?

at
Blogtuan.info
– Source:
cafebiz.vn
– Read the original article
here