Đời sống
Professor Rot: After arguing, I often ask my wife 'can we still live together'
Unlike the usual humor on television, in the near future Professor Rot – Dinh Tien Dung will appear with an appearance that is sometimes "inundated with grief" as he shares.
Identified with the image of "Professor Cu Trong Rot" humorous and highly entertaining, but in the near future Dinh Tien Dung will become the host for a "talk show" telling the post-divorce stories of celebrities. . He shared, when hosting the program and listening to the stories of the guests, sometimes the saying "After the rain it will shine again" is no longer true, after the rain, sometimes it's stormy…
To explain this sudden "diversion", the MC of Who is a millionaire had an open conversation about the new role as well as revealing the stories marriage story The family was never mentioned.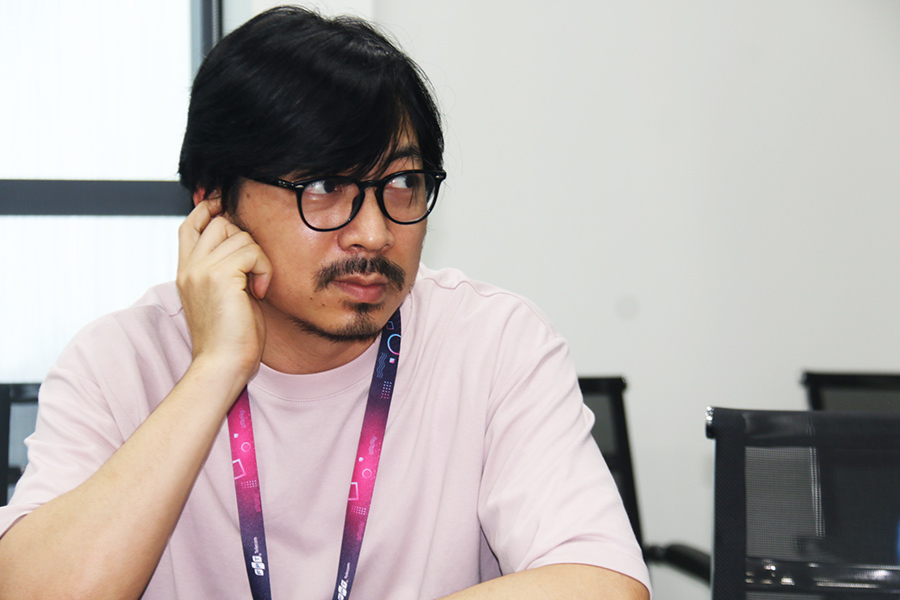 Dinh Tien Dung became the narrator for a program about post-divorce.
Don't use celebrities to get views
– Reporter: What made you decide to host a "talk show" about divorces?
Dinh Tien Dung: Actually, this program is also something I have cherished for a long time, because my friends and brothers around me get divorced a lot. Including many friends, their wedding is hosted by me. The percentage of couples where I MC the wedding, then "open", is also quite high. So I also feel a bit of pressure (laughs).
That's why I thought "ah, there should be a program for that audience".
The purpose of this program, first of all, is to let people who are stuck after a divorce know that the maze of pain has a way out and there are people out. Maybe when they pay attention to the things around them, they will find a way out. That's also why we named "talk" Exit.
Second, we want the older generation to look at divorce with a more sympathetic eye.
Third, for those who are facing divorce or not, when watching the show, they will have to consider it because the guests themselves also shared that the consequences of divorce are not gentle. That will make those who are intending to be shocked to think again.
As for those who see that they have already met the conditions for divorce, they also anticipate that they will have to go through such a period, so as not to feel too stuck in life.
It is also impossible to say that after watching this program, people divorce more or less. I think the goal of the show is to give people a more realistic view of divorces.
– What is your biggest challenge when hosting this program?
I was originally defined as an entertaining and humorous character, so much so that at funerals, my family members even looked at each other and pointed at "there's Professor Rot" while I was busy grieving.
But I think sometimes that's a good thing because I always choose to work on turning a weakness into a strength.
I also don't want to be immersed in the heavy atmosphere of the story and be assumed to be crying, even though sometimes my heart sinks. Because the final purpose of the program is still the "exit" from the marriage, the optimism and joy after the divorce. Of course, I'm not joking around.
However, I think there are also many people who come here just to talk, to have someone to listen to them. Therefore, most of the 8 numbers were dialed, most of which I just nodded, but didn't talk much (laughs).
What we have to worry about more, is the audience. The guest's marriage is also over, they're done sharing. But they bring a lot of things to the show, so what will benefit the viewers. That is what the presenter will be challenged with.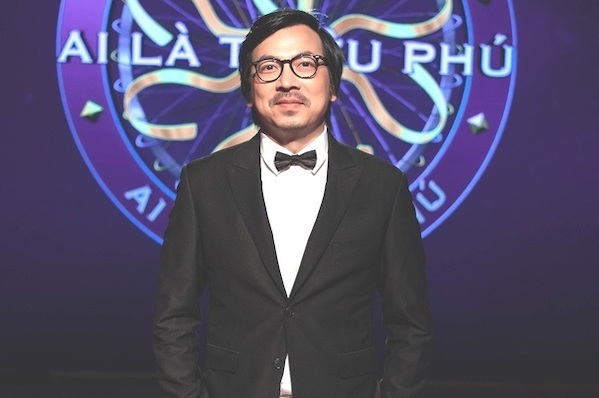 Dinh Tien Dung is the MC for the game show Who Wants to Be a Millionaire?
– Why did the crew choose celebrities as guests? To attract more viewers?
The guests are celebrities because they still have certain charms and the public is still interested in their lives, instead of some A or B that they don't know in advance.
When it comes to season 2 – from episode 21 onwards, we will choose people who may not be famous but are successful people, successful in different fields. Because a person who comes out of a marriage and succeeds is more inspirational.
Not everyone who is divorced can get up. We have to see if the person is really free from suffering. There are many people who are still immersed in negative emotions, but we do not dare to invite them because it will reopen their wounds.
Exit Nor will their ex-partner be mentioned, unless the guest speaks for themselves and is within the bounds of respect for the other. We do not want to post details about third parties that we cannot verify.
– But is it less attractive to talk about the divorce without mentioning the other person?
I know it's a tempting piece of cake in terms of attracting audiences but it also entails unwanted victims, like children. Whatever you say, children are innocent in this matter. The proof is that all 8 guests that we have done, some are 100%, some are 70-80% of their decisions and worries are for their children. Even the fact that they decided to "let go of the gun" – not fight, fight anymore is because they thought about their children.
We define this as a permanent program. If I use their pain to get views, I can make some numbers, but then I won't be able to invite anyone to participate anymore.
– Can you reveal a bit about the 8 characters that were filmed?
We dialed the first 8 numbers with musician Nguyen Vinh Tien, actress Thu Quynh, athlete Wushu Thuy Hien, KOL Hang Bag, journalist Thu Ha (Xu Sim's mother), singer Thai Thuy Linh, singer Giang Trang and actress Thuy Duong.
– Did your wife give you any advice when she heard you did this program?
I talked to my wife since the beginning of the format. My wife is also very interested in psychological issues, marriage family. One thing she advised is to choose male guests. Because the guests are men, the men themselves watch, and the women also watch a lot.
However, actually inviting men is difficult. It seems men don't want to talk about this again even though they've already passed.
However, for most women, although they do not blame the old story, they still share a lot because their story still has children.
Marriage is a frank conversation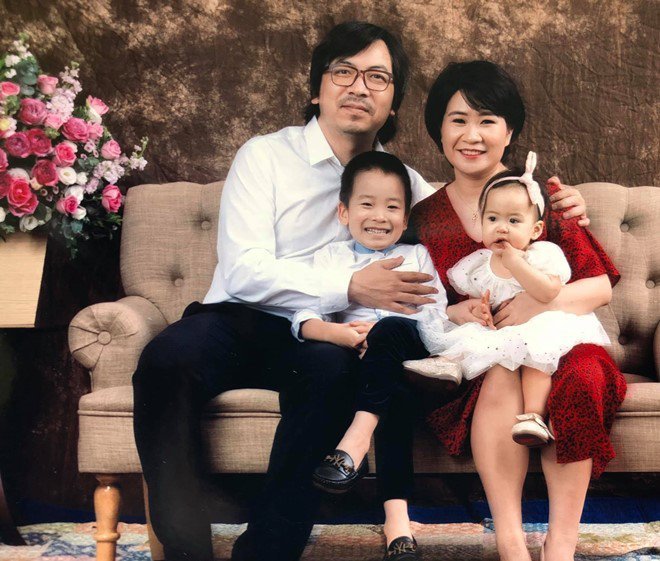 "After 9 years, our marriage is still fine."
– What factors do you think to keep a stable marriage?
I don't think this is strong enough (laughs).
There are many reasons why people get divorced. One thing I have learned is that you should never be ambitious to advise someone whether or not to get a divorce, because each person has their own story.
But I think there is one thing that is needed in marriage that my husband and I are also doing, and that is dialogue. Divorce happens because both parties cannot communicate with each other.
My wife and I are always aware of that, so the couple always have passages that are forced to have a dialogue, conversations where the other side is not judged as funny or petty or not. The topic that we talk about is related to all issues in married life, from money, love, to parenting, how to treat people…
After that conversation, we let it go, "scratched it", and never talked about it again.
Thief, after 9 years of marriage, I think we're still fine.
– Thank you for the chat!
Nguyen Thao (perform)
You are reading the article
Professor Rot: After arguing, I often ask my wife 'can we still live together'

at
Blogtuan.info
– Source:
vietnamnet.vn
– Read the original article
here