Đời sống
Son lost for many years, talking to his mother online without knowing
Because of the wrong DNA test results, the lost son for many years did not recognize his biological mother despite knowing each other on social networks.
In 1991, Tu Kiem Phong, then 5 years old, was taken by his mother to Guangzhou, Guangdong (China). That fateful trip divided mother and daughter for many years. Xu Jianfeng was kidnapped and sold to a family in Huizhou City, Guangdong.
Knowing that he is an adopted child of his parents, when he is an adult, Tu Kiem Phong always tries to find his biological parents. He submitted his DNA sample to the local authorities. However, in those years, the country's DNA data was not really unified, so it was still difficult to find through this method.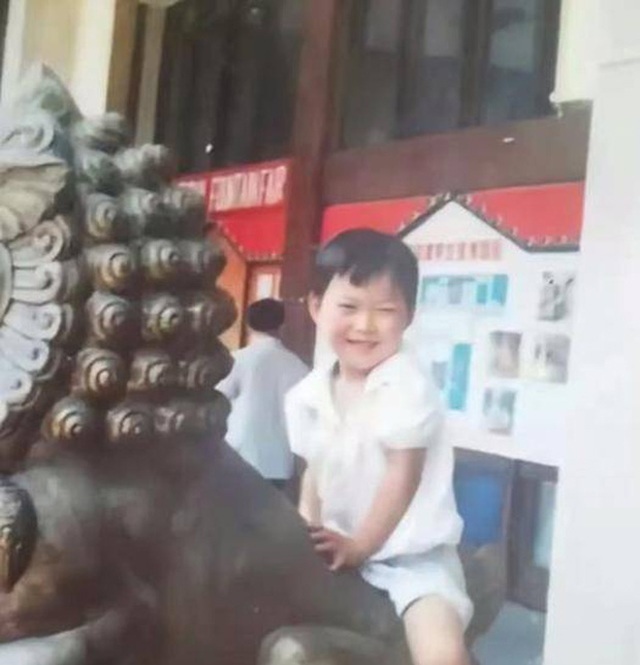 Duong's 5-year-old son was lost. Photo: Sohu
However, the young man still kept his hopes up, he still believed that one day he would meet his biological parents again.
On March 6, Tu Kiem Phong (35 years old) suddenly received a call from the police informing him that he had found someone whose DNA matched him. This person was determined to have a mother-child relationship with Tu Kiem Phong, named Duong To Tue. However, she passed away in 2017 from lung cancer.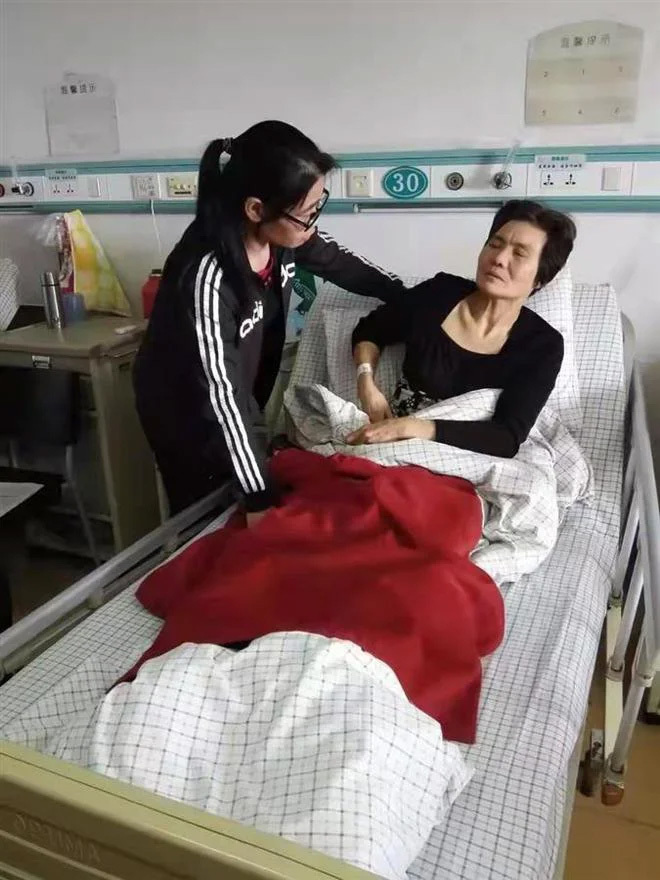 The 26-year journey to find her child was tireless even while lying on Mrs. Duong's hospital bed. Photo: 163
The sad thing is that Tu Kiem Phong and Mrs. Duong have acquaintances on social networks. In 2016, while searching for his mother, he read news online about Ms. Duong's search for her son. Touched by her affection, he took the initiative to make friends and talk often. Mr. Tu always encourages, comforts and hopes Mrs. Duong will soon find her son.
At that time, he also thought that he was the son of Mrs. Duong. However, according to her description, her son has a birthmark on his buttocks that he does not have. The confusion about the birthmark and the results of the DNA test at that time made it impossible for the mother and the child to recognize each other.
Recently, Ms. Duong's story was once again spread online and her DNA test was performed again. This time, the results showed that Ms. Duong and Mr. Tu were mother and daughter. After 5 years of Mrs. Duong's death, her mother and daughter also found each other.
Knowing that Mrs. Duong was his mother, Mr. Tu was extremely distressed. 5 years ago, when he heard of her passing, he himself sent condolences to the family through her daughter (who is his biological sister) without knowing it was his biological mother. He regrets that he did not find his mother sooner to be near and take care of her when she was sick.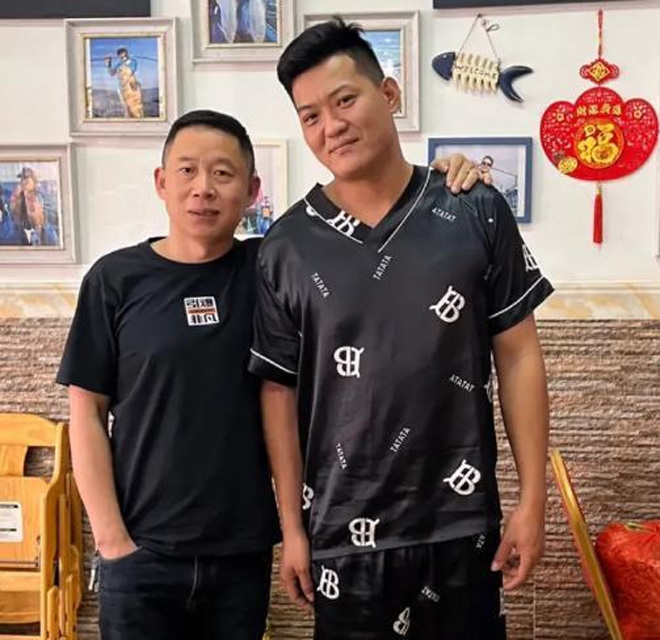 From Sword Phong (right). Photo: QQ
Duong To Tue has been on a journey to find her child for 26 years without stopping. She traveled through many provinces, doing all kinds of hard jobs in the hope of finding her son. The pain and loss made her cry a lot, losing sight in one eye in her left eye. Because of that, the body is also exhausted and sick.
Knowing that her health was getting weaker and weaker, Mrs. Duong became more and more motivated to look for her son. She hopes that before she leaves, she can see her baby son again. Even when she was dying, she asked those close to her to help her find her son.
Duong's tireless and emotional journey was recorded by the media and spread widely in the online community.
So far, although the son has found his mother, he cannot be with his mother and take care of her, which is something that many people regret. Recently, Mr. Tu Kiem Phong, along with close people, supported his mother to find her children to return home to receive relatives and visit her mother's grave. The story has brought tears to many people.
As the (According to QQ, 163)
You are reading the article
Son lost for many years, talking to his mother online without knowing

at
Blogtuan.info
– Source:
vietnamnet.vn
– Read the original article
here