Cases are always something that leaves an inconsolable obsession with the victim's family in particular, as well as causing fear to everyone around in general. One of them is murder case whose victim is an old woman who shocked England. When examining the scene, everyone was afraid and angry at what the perpetrator did.
Killed mercilessly even though the victim couldn't resist
This heartbreaking story is about Alice Wiltshaw, who lived at Estoril House, which later became part of Wedgwood Memorial College (UK). One day in July 1952, her family found her lying motionless in a pool of blood in the kitchen, on the table still preparing an unfinished dinner.
According to scene examination, the house was broken into by thieves while Mrs. Alice was cooking. When sneaking into the house, the thief used a log to hit her on the head, causing her to lose consciousness. Then he scoured every corner of the house to steal, from the bottom floor, he moved upstairs to find more.
At this time, Alice suddenly woke up, although her head was dizzy, she was aware of the danger, so she tried to stand up and call the police. Unfortunately, when he reached the foot of the stairs, the thief saw that she was trying to escape, so he used the surrounding objects to hit her body.
When he saw that she could no longer resist and lay dying, he not only did not leave, but also used a spear to stab the victim's body to make sure she was dead. He then continued to stab Alice in the stomach several times. This scene left her loved ones speechless.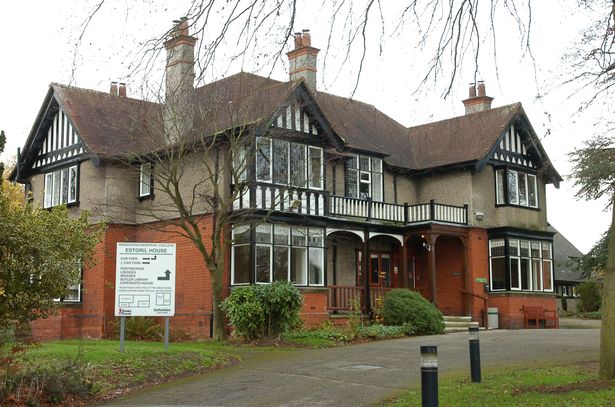 Investigate to solve the tragedy
All that remained at the scene was a footprint and bloody gloves. After a clear examination, the Staffordshire police chief determined that the culprit must be someone who knew very well the living habits of Alice's family. It is possible that a close relative or an old maid will be a suspect.
One by one, young and old, they were carefully interrogated by the police. In essence, this is a serious case that shakes the UK, so it is imperative to find out the truth. After all, there was only 1 name left with the most doubts, the police did not want to suspect but also had to suspect.
It was a man named Leslie Green, 29 years old, who had been employed by Alice's family to drive and garden. The reason he was fired was because he arbitrarily used their family car without permission. Leslie was fired a few weeks before the crime happened.
At this moment, the police arrested and convicted Leslie as the perpetrator in the murder of Mrs. Alice. He appeared in court on December 3, 1952. More frightening, this guy did not even need to appeal, did not show any remorse for what he had done. In the end, Leslie's fate was to be hanged in prison on December 23, 1952.
"This is the most heinous, horrible crime in my 30 years of practice. Anyone who saw the scene must be shocked, Alice's blood dyed the kitchen red, and her body was no longer there. If I were her relative, it would haunt her for the rest of her life." Alf Robbins, a police officer involved in the case shared.
The most horrible evidence and evidence
Upon entering the scene, the police said they determined that the perpetrator had killed Alice with 2 logs, 1 pan, 1 porcelain vase, 1 bronze bowl, 1 walking stick and 1 stick like a golf racket. They couldn't believe that, just to kill an old woman who couldn't resist, he had to go this far.
Later, the police also found other evidence scattered around the neighborhood. Neighbors also reported seeing a man in a gray shirt running out of Alice's house. When all the evidence was found, the police surrounded Leslie while he was fleeing by train.
Everything in the house seems to be the same as before, the day when Mrs. Alice was still happy with her children and grandchildren.
When the police examined Leslie's body, the police found that he still had injuries from his scuffle with Mrs. Alice. Not to mention his girlfriend, Nora Lammey, was given one of the jewels lost in Mrs. Alice's house. Those things were more than enough to convict him even though he did not open his mouth to admit that he was the killer.
"His attitude when he was arrested always showed no fear, as if he himself was innocent. However, the net was clear, and there was no murderer who did not leave evidence when committing the crime, no matter how small. many must also have one", Alf Robbins affirmed.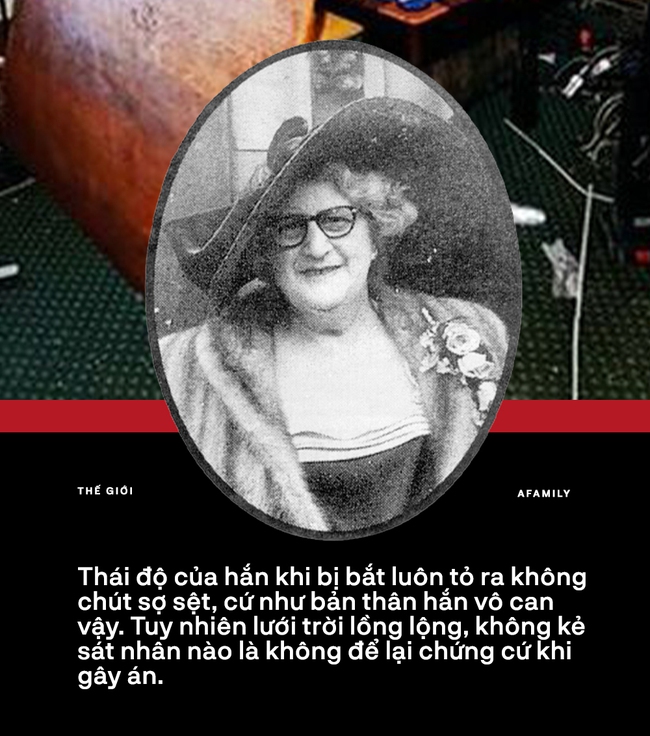 Source: Mirror
https://afamily.vn/vu-an-tan-bao-nhat-the-ky-20-nguoi-phu-nu-nam-bat-dong-giua-can-bep-nhuom-day-mau-va- love-hung-thu-khien-canh-sat-on-line -20220317171711228.chn
You are reading the article
The most brutal murder case of the 20th century, the scary new scene

at
Blogtuan.info
– Source:
Afamily.vn
– Read the original article
here