1. Pepper
Pepper has a strong aroma, is used in everyday food and is known as the king of spices. According to traditional Chinese medicine, pepper is also a medicinal herb with very high medicinal value. Pepper has the function of curing numbness, relieving colds, removing moisture, relieving pain, killing insects and removing fishy odors.
In addition, pepper is also used to treat stomach pain, vomiting, diarrhea, cough, shortness of breath, colds and flu, dysentery, stomach pain, toothache, roundworms, intestinal worms, itching, scabies. ..
Recent studies have shown that a person who regularly eats black pepper helps strengthen teeth, black hair, bright eyes, beautiful skin, anti-aging and increases longevity.
2. Mustard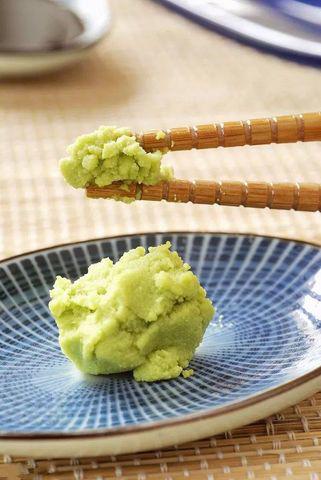 Spicy mustard, has the effect of stimulating saliva and gastric juice, creates a sense of appetite, increases appetite.
Mustard also has a certain effect in reducing blood viscosity, treating asthma, preventing tooth decay. Mustard oil also helps to beautify and nourish the skin. In the beauty industry, mustard oil is an excellent massage oil.
Mustard has strong bactericidal properties, can kill bacteria and eliminate parasites in the digestive system, so seafood such as salmon, shrimp, crab are often eaten with mustard.
3. Ginger
Ginger is a hot spicy medicine that has the efficacy of relieving heat, stimulating arousal, making sweating, anti-vomiting, detoxifying, warming the lungs, reducing coughing… Specifically ginger is used for the treatment of fish poisoning, pine, thorns and other types of drug poisoning. .
Ginger is also used to treat exogenous colds, headaches, phlegm, coughs, cold stomach and vomiting. After a cold, drink ginger soup immediately to improve blood circulation and get rid of colds.
4. Vinegar
Vinegar contains 0.4% to 0.6% acetic acid, which can inhibit the growth and reproduction of various pathogens to some extent. Therefore, when diseases caused by bacteria and viruses are common, people can add an appropriate amount of vinegar to stir-fry and cold dishes, both of which create a delicious taste and inhibit bacteria. .
5. Anise flower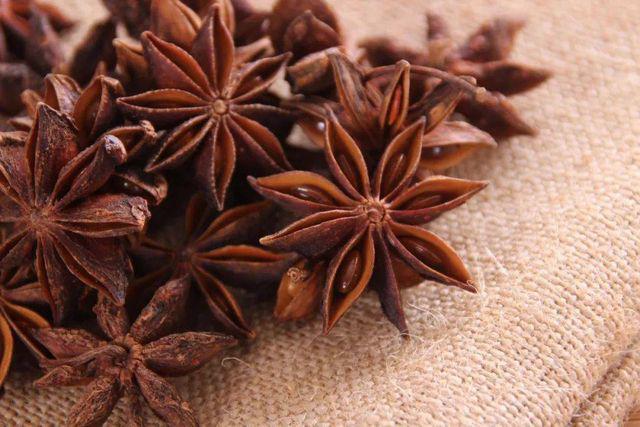 Ground star anise is often used as a cooking spice: stewed, fried, stewed, stewed, curries, pho as well as appetizers, main dishes, desserts.
Star anise is known as a medicinal herb for its use as a pain reliever for upset stomachs, colic, intestinal contractions, and a digestive stimulant. In addition, it prevents digestive and intestinal diseases, strengthens the immune system against bad bacteria in the intestinal tract.
One of the uses of flowers that we cannot ignore at that time is their excellent detoxification. Star anise has toxic chemical components, reducing the symptoms of food poisoning. Therefore, herbs are often used in the treatment of stomach pain, vomiting due to food poisoning.
6. coriander
Oriental medicine believes that coriander has a spicy, warm taste, enters the lung and spleen meridians, makes sweat, digests and lowers gas very well, suitable for colds, children with measles or rubella.Bad diet, indigestion.
In addition, coriander can also increase gastric secretions, increase appetite, regulate gastrointestinal motility, and improve digestion.
7. chili
Capsaicin, the active ingredient in chili peppers, is an antioxidant that helps prevent cell tissue cancer processes and reduces the percentage of cancer cells. The spicy taste can stimulate the secretion of saliva and gastric juice, increase appetite, promote intestinal peristalsis, and aid in good digestion.
8. Tangerine peel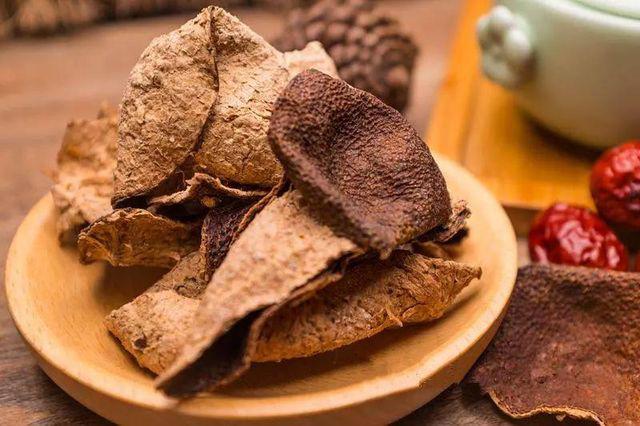 According to Oriental medicine, tangerine peel is used for cases of flatulence, chest tightness, poor appetite, slow digestion, bronchitis, cough with profuse phlegm. Apart from being rich in essential oils with a pleasant aroma, tangerine peel is also a very effective remedy for respiratory and digestive ailments.
In addition, drinking water from cooked dried tangerine peels or using a tangerine peel product helps treat bad breath. Tangerine peel is suitable for the elderly or sufferers of allergies, dental disease, using tangerine peel juice for cooking helps prevent tooth loss.
You are reading the article
8 spices are masters of longevity, helping to stay young for a long time, but there are things that Vietnamese people throw away
at Blogtuan.info – Source: Eva.vn – Read the original article here