Business
Bach Mai Hospital doctor answers questions about 10 signs, 2 "golden" times for treatment and post-Covid-19 examination costs
Post-Covid-19 syndrome is a condition that occurs in individuals with a history of SARS-CoV-2 infection who have recovered within 3 months and whose symptoms have persisted for at least 2 months that cannot be explained by an alternative diagnosis. . The long-term condition makes the patient's health deteriorate, affects the ability to return to work or causes difficulties in life.
Common post-Covid-19 symptoms
According to BSCKII Tran Minh Thao, Deputy Head of the Department of On-Demand Examination, Bach Mai Hospital, the most common symptoms in the post-Covid-19 period can be listed as:
– Neuropsychiatric disorders: restlessness, anxiety, emotionality, difficulty sleeping or little sleep; heaviness in the head, memory loss; fatigue, cold hands and feet, sweating
Heart and blood vessel damage: Tachycardia, arrhythmia. More dangerous are myocarditis, pericardial effusion, blood clot formation causing coronary occlusion, myocardial infarction and heart failure. In addition, the most common vascular sequelae are blood clots causing pulmonary embolism, cerebral stroke.
– Respiratory: Shortness of breath, shortness of breath; bronchopneumonia
Notably, many cases of patients with post-Covid symptoms but coming to the clinic late make their condition worse, increasing the rate of hospitalization, especially in groups with underlying medical conditions such as cardiovascular, respiratory, and neurological diseases. , musculoskeletal, endocrine…"Doctor Tran Minh Thao said.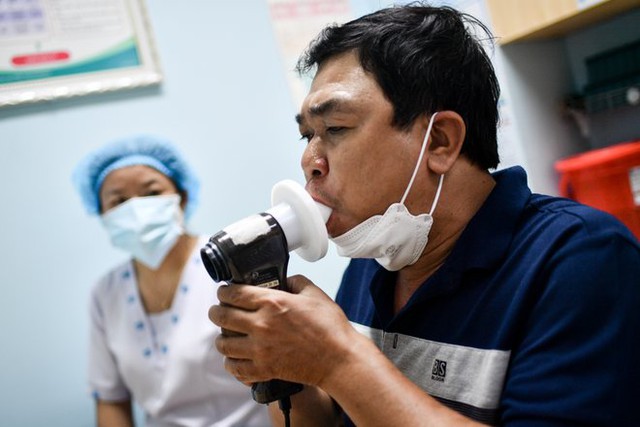 Many patients become seriously ill after Covid-19. Photo: Zingnews
Warning signs that need to be examined after Covid-19
Also according to Dr. Thao, patients after being negative if they have one of the following 10 symptoms, especially, for patients with underlying medical conditions, they should immediately go to the hospital for examination:
1. Mild fever
2. Difficulty breathing
3. Chest tightness
4. Cough lasts
5. Tired
6. Muscle pain
7. Arrhythmia
8. Digestive disorders
9. Unstable blood pressure
10. Hair loss…
Time to go to the doctor after Covid-19
In order to reduce the rate of hospital admissions caused by post-covid, people should proactively check their health within the first 1-3 months after recovering from the illness. This is considered the "golden" time for treatment, avoiding prolonging the time that both makes the disease worse and causes medical pressure.
Particularly for patients with underlying diseases; people over 60 years old; patients infected with Covid-19 had to be treated in emergency departments, intensive care; Subjects with severe or unusual symptoms should seek medical attention immediately after testing negative.
Post-Covid-19 solutions
Depending on the clinical characteristics of the patient, the doctor will advise the patient which specialty to visit and treat.
Patients with neurological sequelae should be examined and treated by a neurologist. Patients with persistently reduced renal function should be monitored by a nephrologist.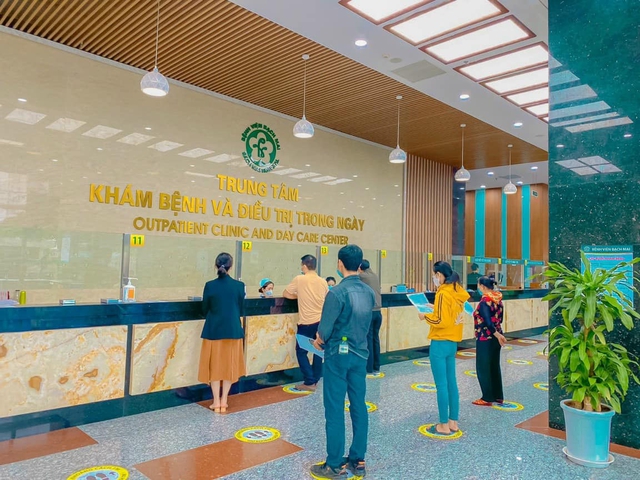 Psychological and mental disorders such as anxiety, depression, sleep disorders… need to be examined for mental health…
Rehabilitation issues need to be supported depending on the symptoms and functional limitations of the patient with the goal of restoring functions, preventing psychological disorders, and ensuring quality of life. life, helping patients return to work and daily life.

Usually, the patient will have basic tests such as: blood, urine, electrocardiogram, chest X-ray, echocardiogram and some further investigations if necessary (eg, lung CT ..) . Estimated cost of medical examination is less than 1 million / 1 patient.
To prevent post-Covid-19 sequelae, the only thing people need to do is prevent disease in many different ways such as:
– Strengthening hygiene, masks, and disinfecting: SARS-CoV-2 causes Covid-19 disease spread through droplet contact, so we need to follow hygiene, wear masks, disinfect, keep a distance to limit disease transmission.
– Vaccination: For those who have no contraindications to Covid-19 vaccination, getting a Covid-19 vaccine as soon as possible is the best way to prevent Covid-19 and also a method to help those around reduce the risk of this disease.
Source: Bach Mai Hospital
https://cafebiz.vn/bac-sy-bv-bach-mai-giai-dap-thac-mac-ve-10-dau-hieu-2-thoi-diem-vang-dieu-tri-va-chi- phi-kham-hau-covid-19-20220319104303147.chn
By Business and Marketing
You are reading the article
Bach Mai Hospital doctor answers questions about 10 signs, 2 "golden" times for treatment and post-Covid-19 examination costs

at
Blogtuan.info
– Source:
cafebiz.vn
– Read the original article
here