In recent days, the urban area of ​​ParkCity Hanoi (Ha Dong, Hanoi) has allowed visitors to visit and take photos with blooming maple avenues.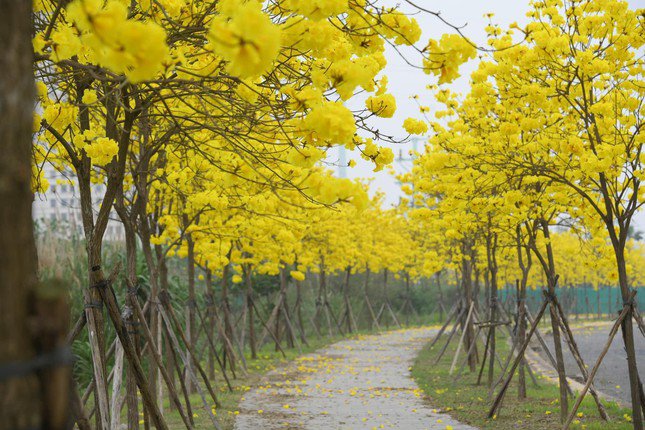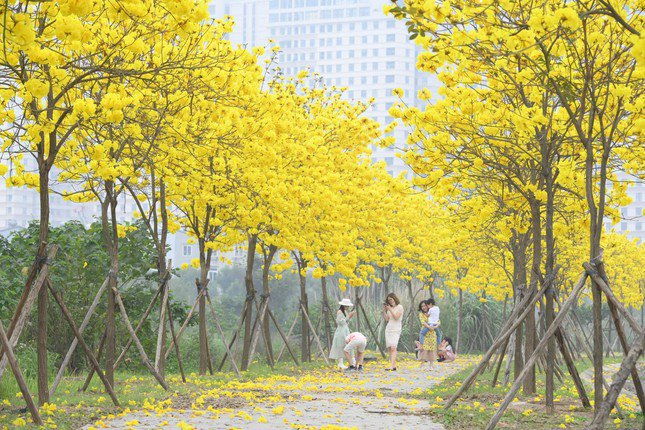 Hanoi residents enjoy a scenic maple flower street in the urban area of ​​Park City (Ha Dong). (Photo: Hanoi ParkCity Community)
The maple tree is native to South America and is a woody flowering tree. The trees are large, usually from 2m to 8m. In the dry season, the maple tree loses all its leaves and blooms with a bright yellow color. The large flowers bloom in clusters, shaped like bells, so they are also known as mountain yellow bell trees.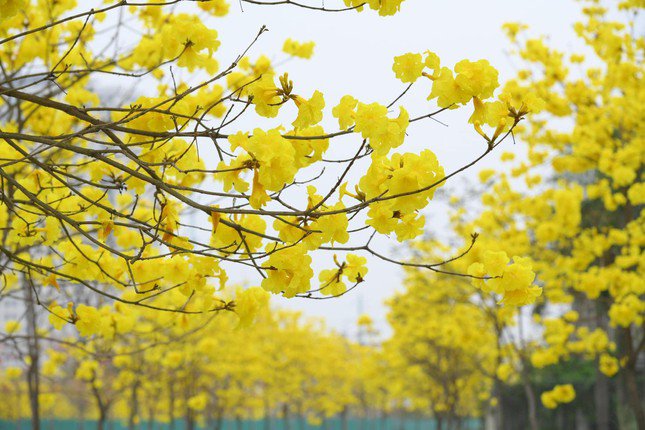 (Photo: Hanoi ParkCity Community)
Many young people and the surrounding community take advantage by bringing their family and friends to check-in on this "1-0-2" street. The maple tree has bright yellow flowers, so it is often chosen for planting in upscale resorts and villas to provide attractive and luxurious green spaces for resort visitors and homeowners alike. Due to its brittle weathering, it usually only blooms for a few days or falls in a storm.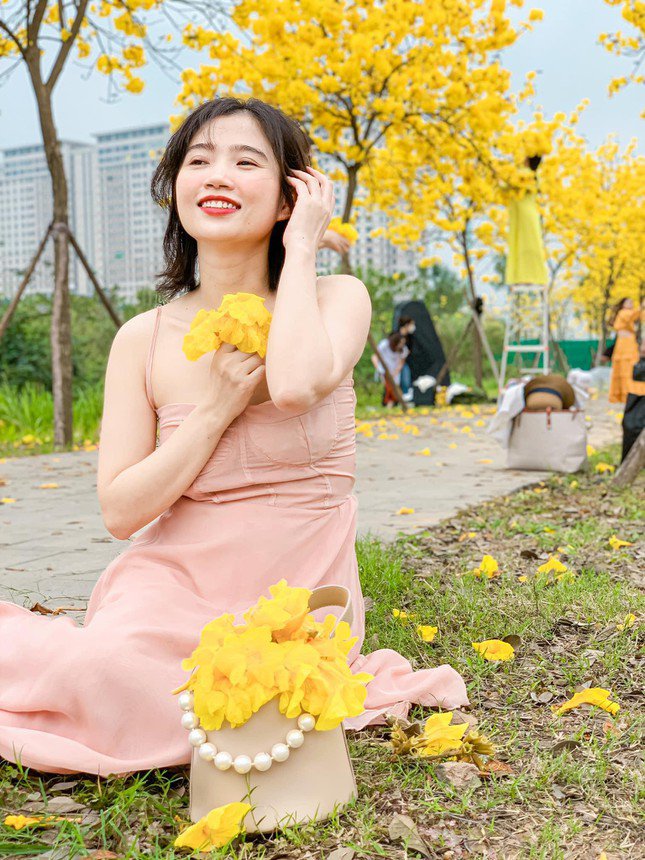 (Photo: Huong Pham)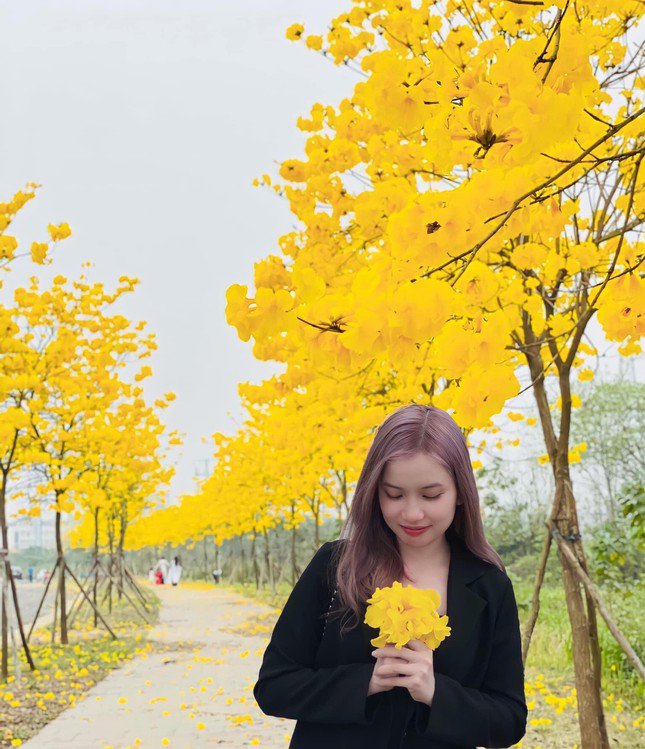 (Photo: Tra Oc)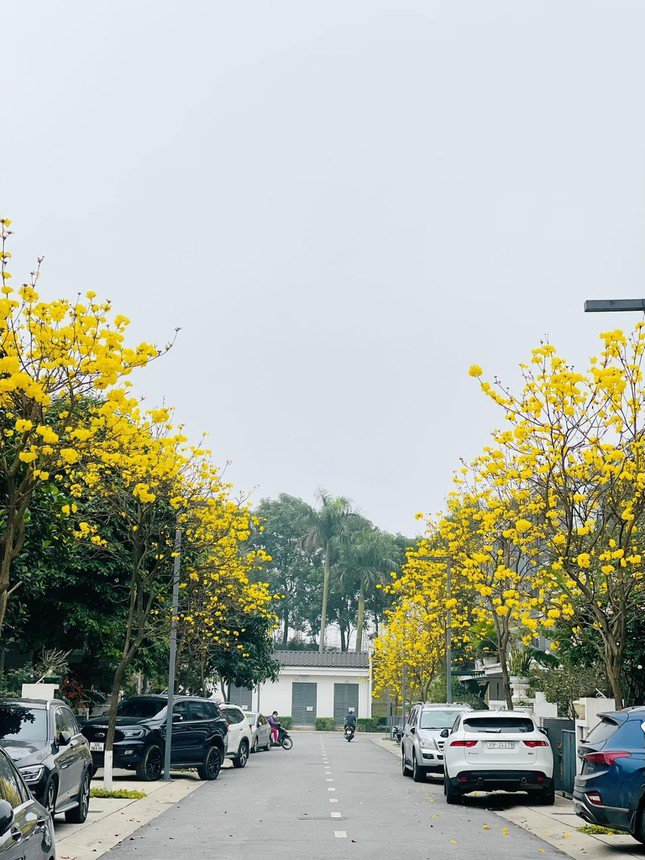 (Photo: Minh Pham)
On March 18, according to the reflection of young people who came to the urban area of ​​Park City Hanoi to take pictures of the flower street, the area is now very busy with people who come here to admire the view and "check-in". Huong Pham said: "I have seen people "flash" showing photos on the flower street Phong Linh these past few days, so I also "swing together. Around 10 this morning (18 March), my friend and I came here to enjoy it. Full of people. Took a long time to take some pictures because there were so many people around. There are guards in urban areas to park cars, but I see many of you still leave them right on the highway. Maybe because they were busy taking pictures. not paying attention".
Mr Khanh Huy (a photographer in Ha Dong, Hanoi) said: "I have been taking pictures every day for guests in this area all week. The yellow flower street in the picture is very beautiful and extraordinary, this is also a species. flowers that are rarely found in other areas in the area. Hanoi. But today 1-2 people come here to take too many pictures, taking good photos is also more difficult."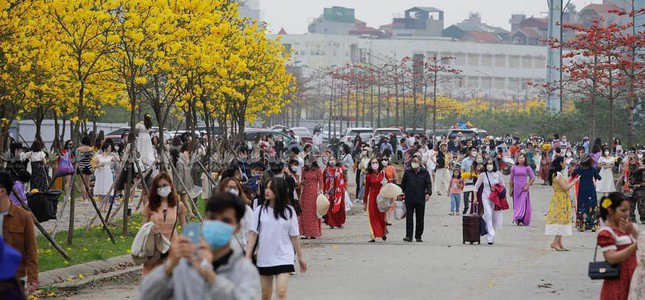 The ParkCity area is very crowded with people who come to take pictures with the flower street. (Photo: Thu Huyen Do)
Huy also shared, if you want to 'collect' lots of beautiful photos, the photo frames are few, you should come here around noon or late afternoon, the number of visitors will be less than in the morning for about 3 hours. 4 pm.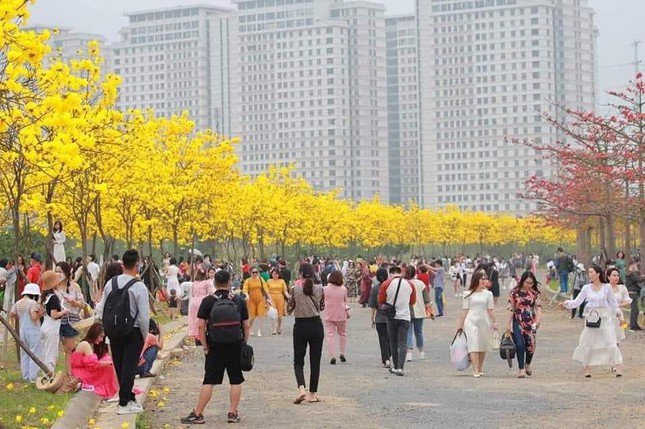 (Photo: LyLy Bui)
In addition, when going to public places, outdoor areas to take pictures and sightseeing, you need to pay attention to protecting private property, to prevent criminals from taking advantage of crowded places to steal property and hooks. … Especially, please park your car. the car in a safe place, where it is allowed to stop, park or have a parking unit. In particular, the COVID-19 epidemic is still complicated, so please strictly follow the 5K to take care of your health!
You are reading the article
Crowded with people to check in, watch the traffic!
at Blogtuan.info – Source: Eva.vn – Read the original article here