Đời sống
Girlfriends never remove makeup and fall in love
Living together for a long time, but his girlfriend never took off his makeup even when he went to sleep, causing Mr. Trieu to begin to develop suspicions.
Recently, a man surnamed Zhao living in Heilongjiang (China) stumbled upon a lifelong love scam.
In June 2020, during an outing, Mr. Trieu got to know Ms. Duong. At that time, Ms. Duong said that she was 32 years old and was working as a wedding makeup artist.
After knowing each other for a while, the two actively talked back and forth. This woman also enthusiastically pursued Mr. Trieu. Not long after, the two fell in love and officially fell in love. Despite his family's objections, Mr. Trieu quit his job to live with Ms. Duong to facilitate his girlfriend's work.
However, during the process of living together, Mr. Trieu realized that his girlfriend never took off her makeup. Even when she went home and went to bed, Ms. Duong still left her makeup on. When asked the reason, Ms. Duong replied that because she did a makeup job, she would be called away at any time, so she left her face like that for convenience.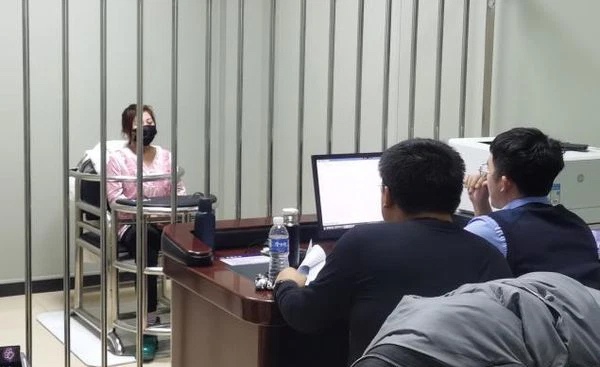 Mr. Trieu was cheated by his girlfriend in both love and money (Sohu photo)
Not only that, Trieu's girlfriend often goes out 3-4 days a week for the reason of working far away. Ms. Duong even lied that she was pregnant and needed to buy nutritional supplements for Mr. Trieu to provide money. At the same time, she also said that she was in credit card debt, needed money to buy a washing machine for her cousin, and bought a phone for her niece.
She asked Mr. Trieu to borrow 110,000 yuan (nearly 400 million dong) to cover.
However, one day, Mr. Trieu suddenly could not contact his girlfriend. Ready to suspect that his lover did not remove his makeup, he called the police.
During the investigation, the police discovered that Ms. Duong was 50 years old, not 32 years old as told Mr. Trieu. That was probably why she never took off her makeup in front of him.
In addition, this woman has a husband and daughter. The fact that she often works away from home 3-4 days a week is to return to her husband and children. Buying a washing machine for a cousin is actually buying for her husband, buying a phone is buying for her daughter.
Mr. Trieu, because of his gullibility, was cheated by a woman with both love and money. This is also a wake-up call for those who love too quickly, in a hurry in love affairs. Don't give all your trust to the other person because of feelings without knowing them thoroughly.
Thanh Truc (According to Sohu, Sina)
You are reading the article
Girlfriends never remove makeup and fall in love

at
Blogtuan.info
– Source:
vietnamnet.vn
– Read the original article
here