Kinh doanh
World
High taxes prevent 'surfing' and speculation, but real estate prices are still difficult to reduce
Recently, many localities such as Dong Nai, Dak Lak, Quang Nam, Vinh Phuc … have continuously issued urgent documents directing the review and management of real estate business activities when local phenomena appear. The phenomenon of "inflating" the price of land and signs of speculation, buying and selling land causes a "virtual fever" in the market.
Answering questions from many National Assembly deputies recently related to land auctions, price 'blowing', speculation, real estate 'surfing'… Minister of Natural Resources and Environment Tran Hong Ha According to him, the acts of "buying and selling again tomorrow", "surfing", speculating and hoarding land for profit in fact do not bring economic value to society.
Therefore, the Minister said that it is necessary to impose high taxes on such cases; Tax tools can make people who are "hugging" land will give up, land prices are high may be lower.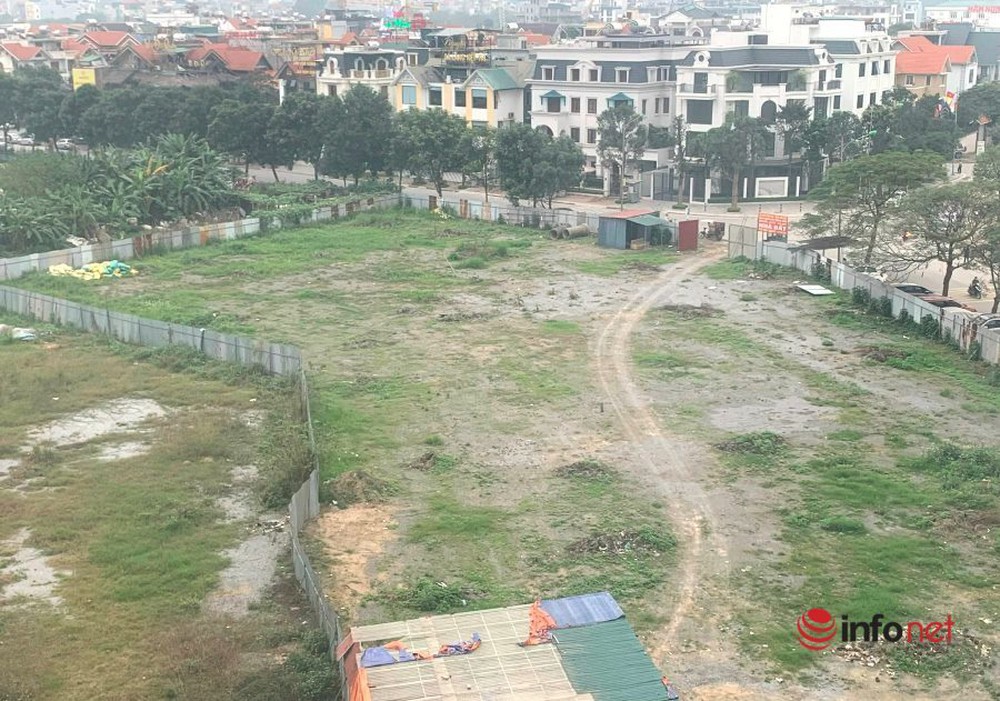 According to experts, high taxes will eliminate the phenomenon of "surfing", land speculation, but real estate prices are unlikely to fall. (Photo: Minh Thu)
Agreeing with the above view of Minister Tran Hong Ha, sharing with PV Infonet, Mr. Nguyen Van Dinh, Vice Chairman of Vietnam Real Estate Association, Chairman of Vietnam Real Estate Brokers Association said: Tax is a tool the world uses to regulate phenomena and stabilize all problems of the market and the economy. Obviously this is the most effective tool the world is using but we are not using it.
According to Mr. Dinh, land is a resource that must be used in accordance with its resources, functions and planning; land can be used for investment in agricultural production, afforestation or urban areas, houses… but if it is not used, it is kept and left to fallow is wasteful, does not create value, but only has value. profitable for land owners when they find ways to increase land prices.
"The tax will regulate, stop hoarding, speculating and blowing up land prices. If the tax is high, the phenomenon of surfing and land speculation will not be children and no one will dare to invest because buying and selling will always be charged more tax. Taxation will eliminate and prevent negative social phenomena. Taxes will become a tool to regulate the behavior of using assets that are beneficial or not beneficial to society," Dinh said.
Mr. Dinh also said that, when there is no more speculation, real estate prices will no longer be "pushy", "price inflated"; the market will return to the real value.
"The market demand must be real, not virtual; but many groups only bring money into real estate to find a profitable and profitable way, but have no need to use it, those needs are 'bubble' needs; that the market wants to be stable and sustainable must be the real demand. Getting rid of land speculators will be better for the market," added Mr. Dinh.
In another perspective from investors, sharing with PV Infonet, Mr. Tran Minh, a personal real estate investment consultant, said that investment and speculation are different; therefore, if taxed, the phenomenon of 'surfing' will be reduced, speculation will be reduced; and investors are almost unaffected.
However, according to Mr. Minh, in order to come up with the provisions of the tax law, it takes a lot of time to get opinions from different ministries, branches, the society and the National Assembly to pass… Moreover, the taxation of illegality. Abandoned real estate, tax to buy a second, third house … not only Vietnam but many countries around the world have applied but the fact in many countries has shown that real estate prices have not decreased.
"If there is a tax law, it will be difficult to reduce land prices. Only the phenomenon of 'surfing' can be reduced, speculation can be reduced; and for investors, often investing with a long-term vision is almost unaffected. Speculators and surfers often rely on information, so as long as information about planning and land prices is transparent, there will be no more speculative and surfing phenomena," Minh said.
In Mr. Minh's view, the tax, if applied, can reduce the phenomenon of 'surfing', reduce speculation, and real estate prices will be difficult to reduce.
You are reading the article
High taxes prevent 'surfing' and speculation, but real estate prices are still difficult to reduce

at
Blogtuan.info
– Source:
Soha.vn
– Read the original article
here