Life Style
Thế Giới
Husband did not come back from work, 5 years later found his body buried in the yard of a neighbor's house
On August 18, 2011, in Shandong (China), a man suddenly disappeared without a trace, his family searched everywhere but "did not see a person in life, died without seeing a body".
Five years on, the man reappeared in the neighbor's yard just 100 meters away, but now it's a pile of broken bones wrapped in a green plastic bag.
Mysterious disappearance
One day in December 2016, a strange thing happened in a house in Dong Son Hop village of Luu Xi town, Dong A district (Shandong, China). Police dug a deep hole in the ground in the yard. In the mud revealed a pale green plastic bag, underneath was the skeleton of a man.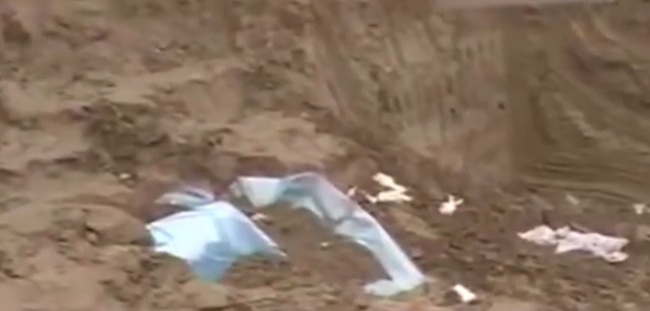 This remains is Duong Trinh Tuong, who is said to have disappeared 5 years ago, his house is only 100 meters away from where the skeleton was discovered.
On August 19, 2011, Tieu Duong (14 years old, son of Duong Trinh Tuong) got up early to go to school, wanted to say hello to his father for an hour and then left but could not find it. Only then did he hear Luu Truyen Cuc's mother say that last night his parents had a big fight, his father kicked the door and left until now.
At 8 am, Luu Truyen Cuc ran to the house of Nguu Phuc Can's mother-in-law and told her suffering: "My son doesn't need you anymore. He left."
At first, the family only thought that Duong Trinh Tuong had gone somewhere to relieve his anger, then returned home. But time passed, he still did not return, the phone was not contacted. Mrs. Nguu Phuc Can mobilized family members, friends and neighbors to search together, but the result was only a waste of effort, and her children were still lost.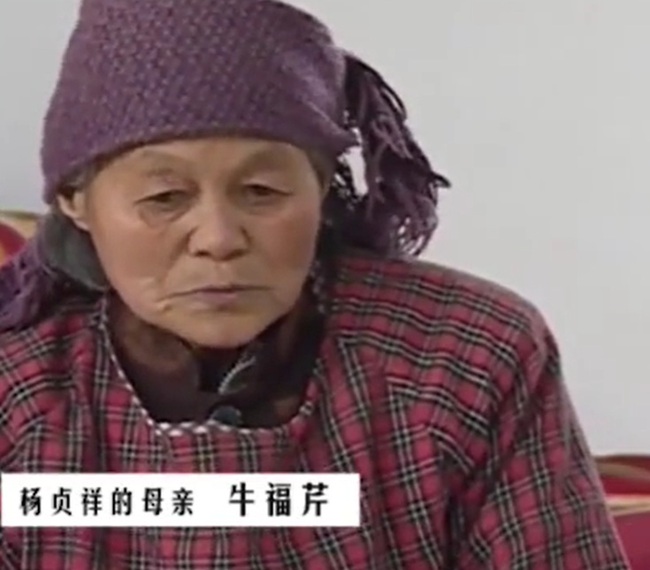 On August 21, 2011, Mrs. Niu suddenly received a phone call from Jinan, the voice on the other end of the line was the voice of a man saying that Duong Trinh Tuong was working in Jinan, very good treatment, signed. 5 year contract.
Mrs. Nguu wanted to hear her son's voice, but the other party firmly refused, saying only that Duong Trinh Tuong's job was quite special, requiring high confidentiality, and needed to spend 100,000 yuan (nearly 360 million VND) to get the job. permission to contact family members.
An old farmer like Niu Phuc Can't have a lot of money, so she immediately gave up her intention of contacting her son. Mrs. Nguu also asked the police to intervene, but to no avail, she had to wait for her son to take the initiative to return. Just like that, 5 years passed.
The most pitiful is still Tieu Duong, who is still growing old, but can't have a father next to her. Luu Truyen Cuc is a very lousy mother who only likes to relax, is lazy to work, does not give Tieu Duong full love and care.
Two suspicious people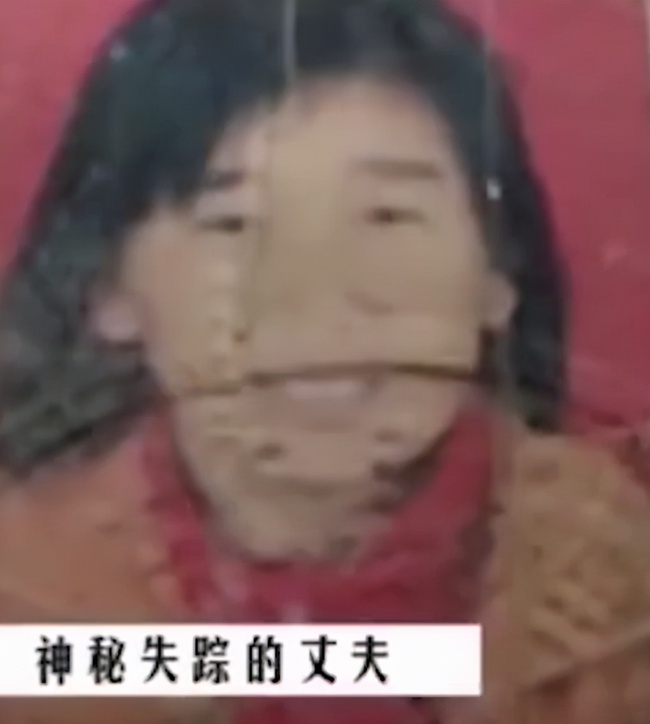 The Duong family did not trust the mysterious man's words on the phone, so they were constantly searching and asking for help from the police. But every time he was about to enter the investigation, Luu Truyen Cuc insisted: "Duong Trinh Tuong just left to work in another province."
The husband was missing, but the wife was not worried at all, even obstructing the police investigation many times. For Liu Chuan's unusual actions, the Yang family began to suspect.
Another thing that made her family not believe in Luu Truyen Cuc anymore was that she had an affair with a man named Dong Quan.
Dong Quan is a native of Dong Son Hop village, born in 1966, 6 years older than Luu Truyen Cuc, and opened a bean grinder shop. Dong Quan had a wife and children, but ended up having an affair with Luu Truyen Cuc.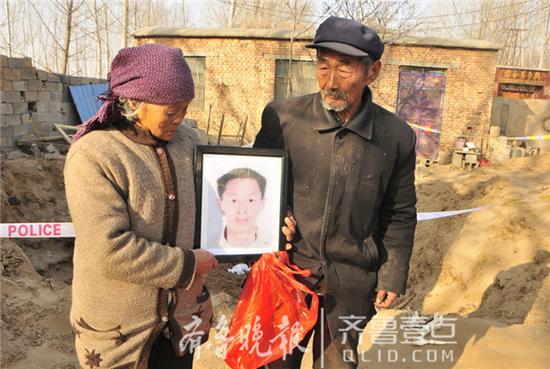 One evening in 2010, Duong Trinh Tuong came home early from work and accidentally discovered that his wife and Dong Quan were having an illicit relationship. Duong Trinh Tuong angrily rushed up to arrest him at the battle, and ran over to Dong Quan's bean-milling shop to make a ruckus.
Bad reputation, but Luu Truyen Cuc still did not end his relationship with Dong Quan. At the same time, for unknown reasons, Duong Trinh Tuong forgave his wife from time to time.
With many suspicious expressions, the Duong family decided to file a complaint with the police, claiming that Luu Truyen Cuc and his lover Dong Quan were the two biggest suspects in Duong Trinh Tuong's disappearance. But because there was no evidence, the police could not convict the two.
It is worth noting that when he had just received the police investigation, Dong Quan used the excuse to go to work far away and then disappeared without a word. A year later, Luu Truyen Cuc also used that reason to leave, leaving behind poor son Tieu Duong. Since then, the two have not had any news.
Truth revealed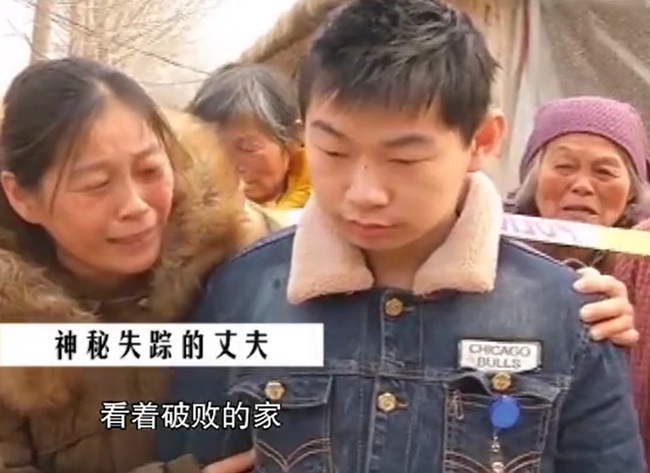 Five years have passed, and Luu Truyen Cuc and Dong Quan have hidden a terrible truth, causing the Duong family to sink into unrelenting suffering.
In 2016, the police re-investigated from the details of the mysterious phone call in Jinan, and at the same time traced the whereabouts of Liu Chuanju and Dong Jun nationwide.
God does not disappoint people, in November 2016, the police found the couple in Harbin (Hei Long Giang).
Under police interrogation and prison pressure, Dong Jun admitted to killing Duong Trinh Tuong. At first, Luu Truyen Cuc completely denied responsibility, but eventually confessed in the hope of receiving clemency.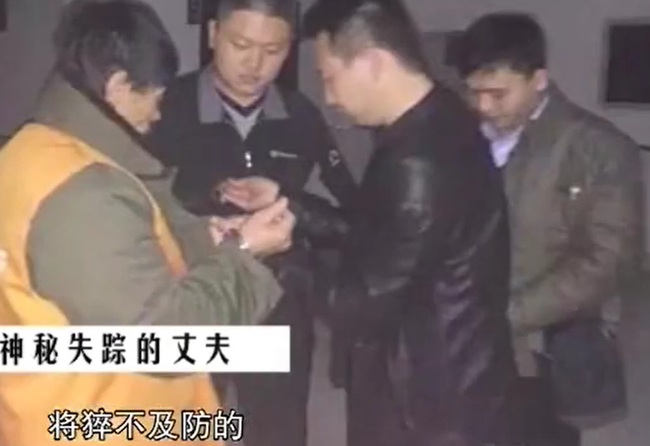 It turned out that, after arresting his wife at the battle with Dong Quan in 2010, Duong Trinh Tuong chose to work near the house to regularly monitor his wife. This, of course, makes the lovers in the passionate period Luu Truyen Cuc and Dong Quan dissatisfied. After many discussions, the two decided to eliminate Duong Trinh Tuong to fight freely.
On the evening of August 18, 2011, Luu Truyen Cuc secretly put anesthetic in the food. After that, the evil father and lover strangled Duong Trinh Tuong to death, even used stones to hit the face and head until they were broken. Next, at night when there were no people, Dong Quan stuffed Duong Trinh Tuong in a blue plastic bag and buried it in the yard of the bean mill.
To be more certain, Dong Quan also expanded the bean grinder to the garden direction, directly building a room on the land where the body was buried.

Accordingly, Dong Quan is the man who made the mysterious phone call to deceive the Duong family after killing Duong Trinh Tuong. After being caught in the net, the two villains revealed the place where Duong's body was buried for the police to dig up to confirm.
The crimes of the adulterous couple have broken a family, and Tieu Duong becomes an orphan, leaving the Yang family in extreme pain.
(Source: Toutiao)
https://afamily.vn/chong-di-lam-xa-khong-ve-5-nam-sau-phat-hien-thi-the-duoc-chon-duoi-san-nha-hang-xom-canh- sat-dieu-tra-moi-he-lo-chan-tuong-ghe-ron-20220319163511088.chn
You are reading the article
Husband did not come back from work, 5 years later found his body buried in the yard of a neighbor's house

at
Blogtuan.info
– Source:
Afamily.vn
– Read the original article
here