French fries are a dish that not only kids but adults love too. However, french fries at fast food restaurants are often not cheap, but buying potatoes to fry yourself is not as delicious and crunchy as in the store. Just add this one step when frying potatoes, ensuring your fries will be delicious, golden crispy, very attractive.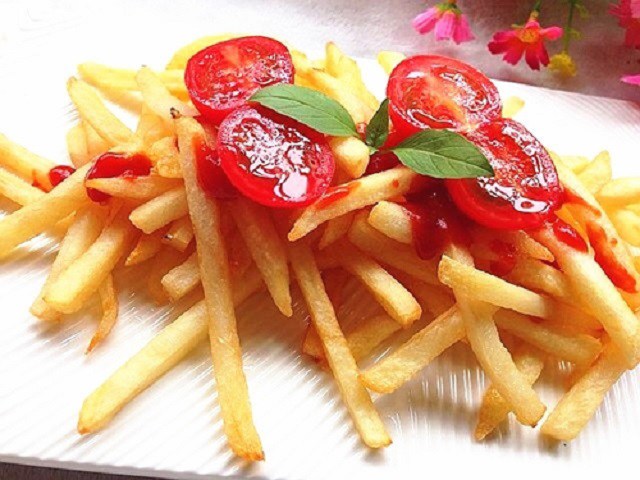 How to fry potatoes:
Step 1: First prepare the potatoes, wash and peel them, then cut the potatoes into long squares, about 1 cm thick.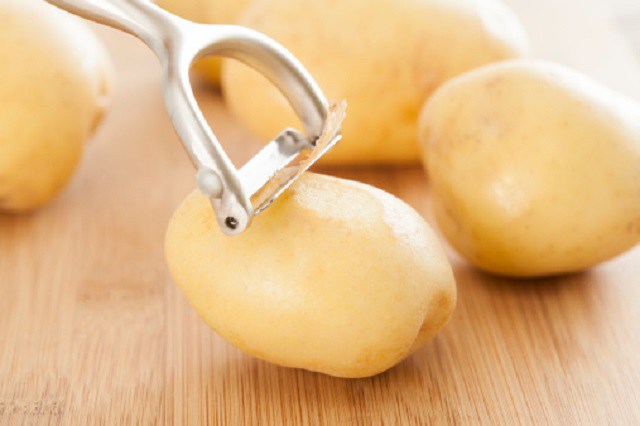 Step 2: Wash the potatoes several times with water, until the water is no longer cloudy. This step is so that the starch in the potatoes is lost, while frying will make the potatoes crispier. Next, prepare a pot of water, bring to a boil, add a little salt and then add the potatoes and boil for about 1-2 minutes. Do not boil too long or the potatoes will crumble.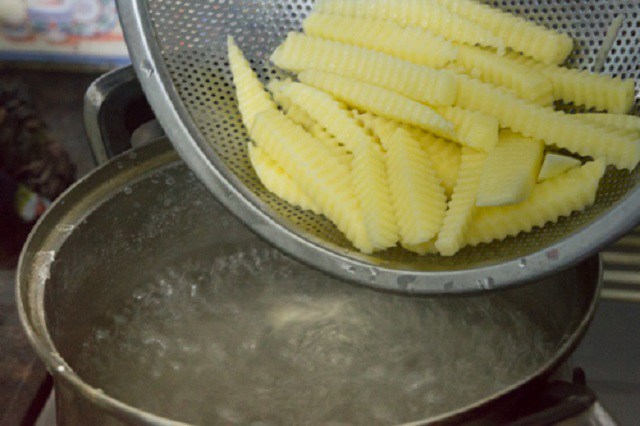 Step 3: Potatoes to drain. Put the cooking oil in a frying pan, heat it and fry the potatoes. Wait until the potatoes are golden yellow, then remove, drain the oil, and let cool. Wait for the potatoes to cool completely, then place them in a ziplock bag and freeze them in the fridge.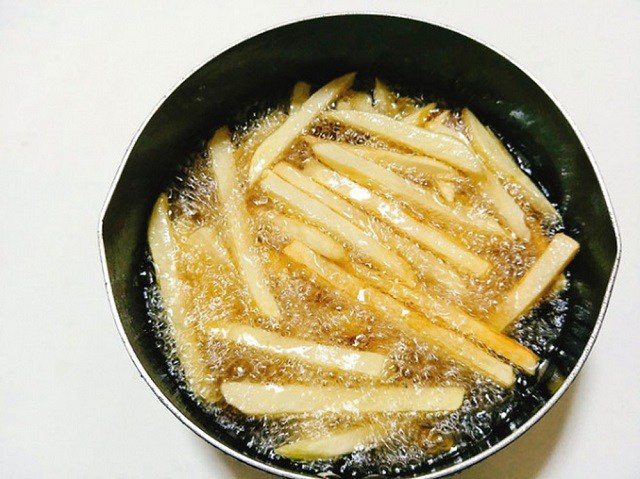 Step 4: After being frozen for about 3 hours, remove the potatoes, heat the oil and then continue to fry the potatoes for the second time, fry for about 2 minutes and you can remove them and enjoy them.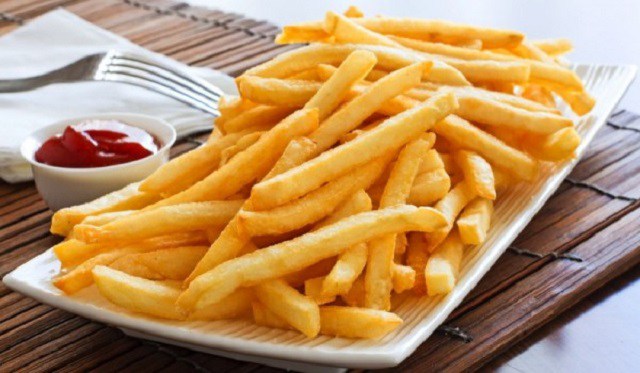 The fries at this point will be crispy, delicious and very interesting. You can eat it with ketchup, chili sauce or whipped with cheese powder to immediately enjoy your favorite snack. Potatoes frozen in the refrigerator can last a long time, if you want to eat them, just take them out and fry them again or use an air fryer.
You are reading the article
Just add this one step and the fries will be crispy like the shop
at Blogtuan.info – Source: Eva.vn – Read the original article here