Games
LPL is almost "closed", about FL or an unexpected direction?
At now, VCS Spring 2022 half way through. Meanwhile, the SEA Games qualifiers for 31 subjects League of Legends also ended. The result is GAME Esports will represent Vietnam at the upcoming 31st SEA Games. But until now, it is still not possible to determine the time of return of EGO – the jungler has made a great contribution to winning the VCS championship for the first time since the debut of CERBERUS Esports.

EGO has been absent from the CES lineup for a long time
And recently, there was information about a Korean YouTuber specializing in jungle joining CES next time. Hypothesizing that this person will probably only appear after Spring 2022 ends, this contributes to making the future of EGO at CES even more precarious. Phuc1 is playing extremely "flying" and according to many opinions from the League of Legends community, if the other YouTuber is really used to compete, CES will "Thank you EGO" after the 2022 Spring Split ends. So if in the case of leaving CES, what will be the new direction that EGO can consider?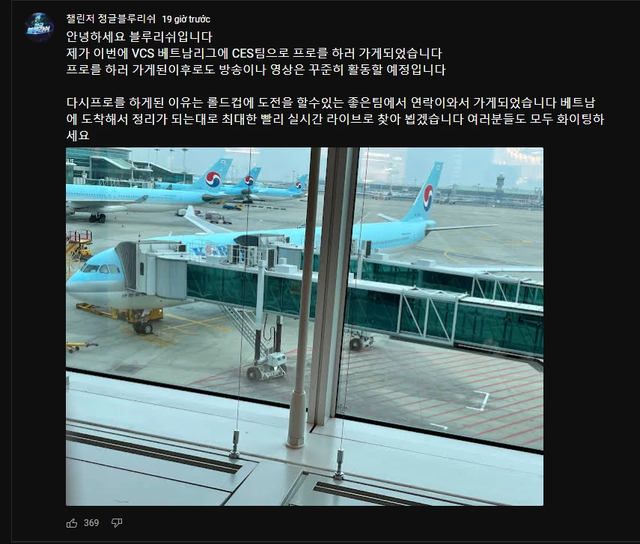 There is information again that a Korean YouTuber specializing in the jungle is about to join VCS in CES colors
LPL – Almost "zero" chance
In the past, many times, EGO expressed its intention to "follow SofM" and go to the LPL to compete. But at the present time, it can be said that the opportunity of "SofM" has almost disappeared. Not to mention the level or language difference, EGO has had a period of non-competition (and probably will be longer), now even in VCS it is unlikely that he will be able to catch up.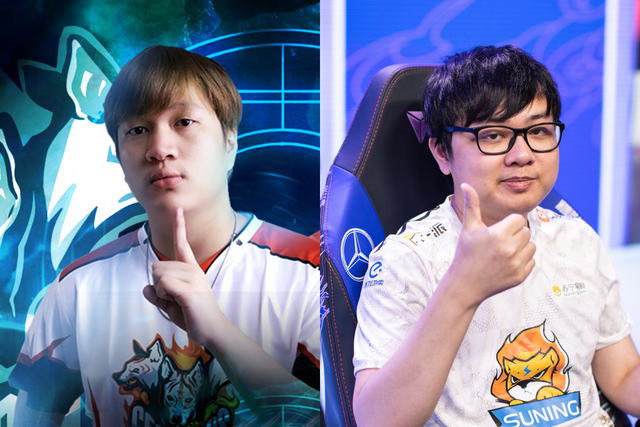 EGO once intended to go to LPL with the desire to "be like Mr. SofM".
Moreover, there have not been any cases of Vietnamese players getting 1 main spot immediately after participating in the Chinese League of Legends tournament. If so, it's only in small teams that are almost impossible to compete for titles. Thus, it is not guaranteed that EGO will become a prominent name, and at the same time, it will lose the opportunity to participate in international tournaments.
Back in the old days, when SofM joined Snake Esports, he was somewhat known to the experts at the LPL. It was the superstar Clearlove who introduced SofM to SS after witnessing "Fat" "flickering" with Korean rank. As for EGO, he has not had any opportunities in the international arena. In rank, this player only reached the Korean rank Diamond and did not make an impression like SofM in his matches. Not to mention, SofM has also confirmed that the Korean Challenger rank is only eligible to be considered to compete in LDL only, let alone the LPL.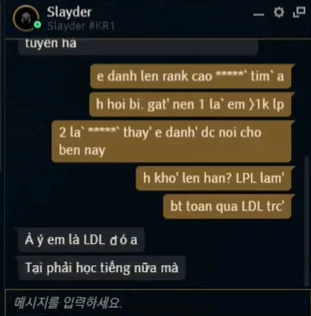 It was SofM who confirmed to Slayder that it is currently very difficult to go straight to the LPL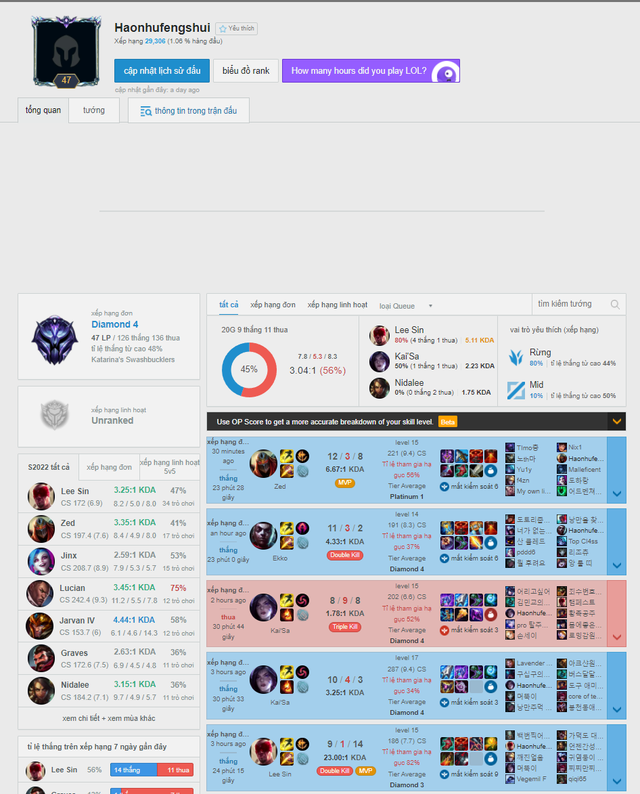 While EGO's Korean rank climbing account is only ranked Diamond 4
Furthermore, at LPL, teams are very important in terms of prestige and image. With unprofessional actions like in the recent drama with Zeros, EGO will have a hard time staying in the LPL if he still has moments like this.
Back to the "old roof" Team Flash?
In the early transfer period of the 2022 season, TF was surprised when he got Slayder's service back after the player went to Team Secret and then raised his intention to go abroad. But apparently, "one swallow" Slayder doesn't make spring. The current FL is still struggling, it's just that they soon have victories, not waiting for the last match of the group stage to "explode".
Returning to Team Flash is also not a bad choice when currently, this team has a core of Slayder
Returning to TF, it is almost certain that EGO will have a main slot. TF is also not an unknown name at VCS when they completely dominate the 2020 season. Only, TF now wants to regain the old glory, it takes a lot of things, from the staff to the players. But surely, EGO will be competed more often and from there, creating a launching pad for its future directions.
Or an unexpected direction like… GAM for example?
If you leave CES and still aim for a team that can compete for the title, seemingly impossible options need to be taken into account by EGO and GAM could be one of them. At the moment, GAM has TomRio – a sub for Levi. 1 year younger than EGO, but there is one problem, TomRio currently has not proven his ability at VCS. While the talent of EGO is undisputed. If GAM can consider "freeing" TomRio as in the case of 2T, then EGO is probably a better choice for Levi's sub (and possibly Levi himself in the future).
GAM currently has TomRio as a substitute for Levi, but this player is still quite young and has not had the opportunity to perform at VCS.
Not to mention, GAM is also a typical team for the model of a professional League of Legends team at VCS today. GAM's players have also been involved in a lot of drama, like the case of Sty1e. But now, the Gunner born in 2002 is the hard-to-replace mainstay of GAM. He even "kicked" Divkid to the bench despite having suffered many doubts.
Coming to GAM, the pressure for EGO is definitely there, but EGO itself will also be given the opportunity to correct mistakes and prove themselves like Sty1e did. And if EGO really joins GAM, this will be the real "blockbuster" deal of the VCS community. But surely, if this is the case, EGO will have to use all its abilities to compete for the position with Levi – something that is extremely difficult for this young jungler.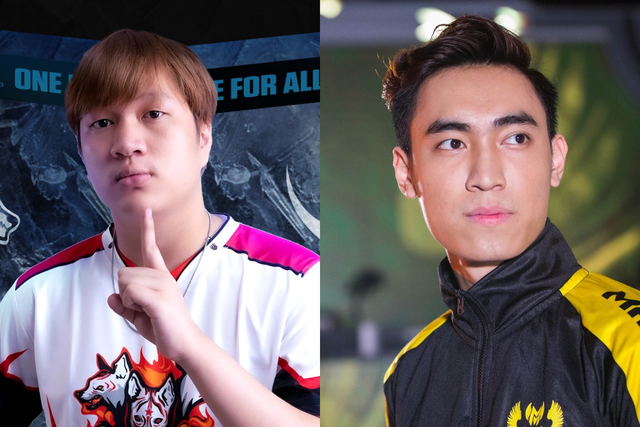 But if it's EGO, GAM will have a much better legacy for the future
But at the moment, EGO and CES have not made any move regarding the future of the player born in 2002. Perhaps, the VCS audience can only wait until the first second leg of CES or beyond. is the end of the season to see where the player who is considered the "revenge of Levi" will really go.
You are reading the article
LPL is almost "closed", about FL or an unexpected direction?

at
Blogtuan.info
– Source:
gamek.vn
– Read the original article
here