Hong Ngan is a talented female director of Vietnamese showbiz. She is the director of many famous TV series as well as movies, including: Sorry love, I'm a Star, The American Dream, White Valentine, Female Boxer… with the participation of many Vietnamese screen stars.
However, behind that flashy career is a quiet private life that not everyone knows. In the program Where is happiness, Director Hong Ngan shared about illness events vIt was also a turning point in her life when she decided to get married and move to the US to settle down.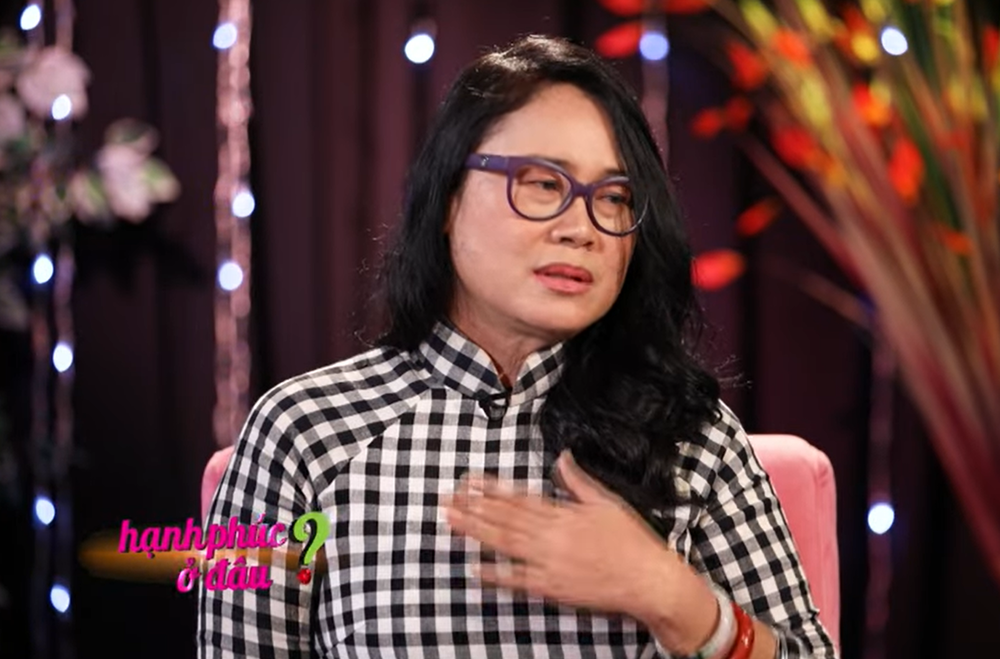 Director Hong Ngan shared in the program Where is Happiness.
"The medicine I take can make a monster"
Hong Ngan said: "I was very ill at that time. After filming the movie, everyone in the crew went to celebrate, and I was very sick. The person is too painful, the skin blisters and the blisters are painful. The pain was so unbearable that I touched it and it broke.
I went to the doctor and was given medication. Since then, I have always been sick, very sick even though I have a lot of work and I am a person who loves work.
At that time, I was having a boyfriend. He wanted us to go to America for a long time, but I didn't like it. When I was very sick, I encountered many other things, so I was shocked. He used that excuse to send me to the US for treatment. He kept saying that I would go too.
He told me to quit my job many times. He told me to announce it in the media, but I refused to say it, just quietly moved to the US to live. Through that, I nurtured the "American Dream" and a lot of ideas. Whenever her husband sleeps, he hides in the toilet to write the script.
I want children but the doctor said my illness is too severe and cannot be treated. He drove me from hospital to hospital. The doctor told me not to have children because the medicine that I took greatly affects the birth of a child, possibly causing a teratogen.
When I returned to Vietnam and started my career again, he blamed me: why do you say you don't work anymore, what do you do now when you return to Vietnam, but the job is already in my blood, I don't know what to do if I don't work. He was angry and his happiness also faded away. We break up. I'm stressed, so the disease can't be cured." .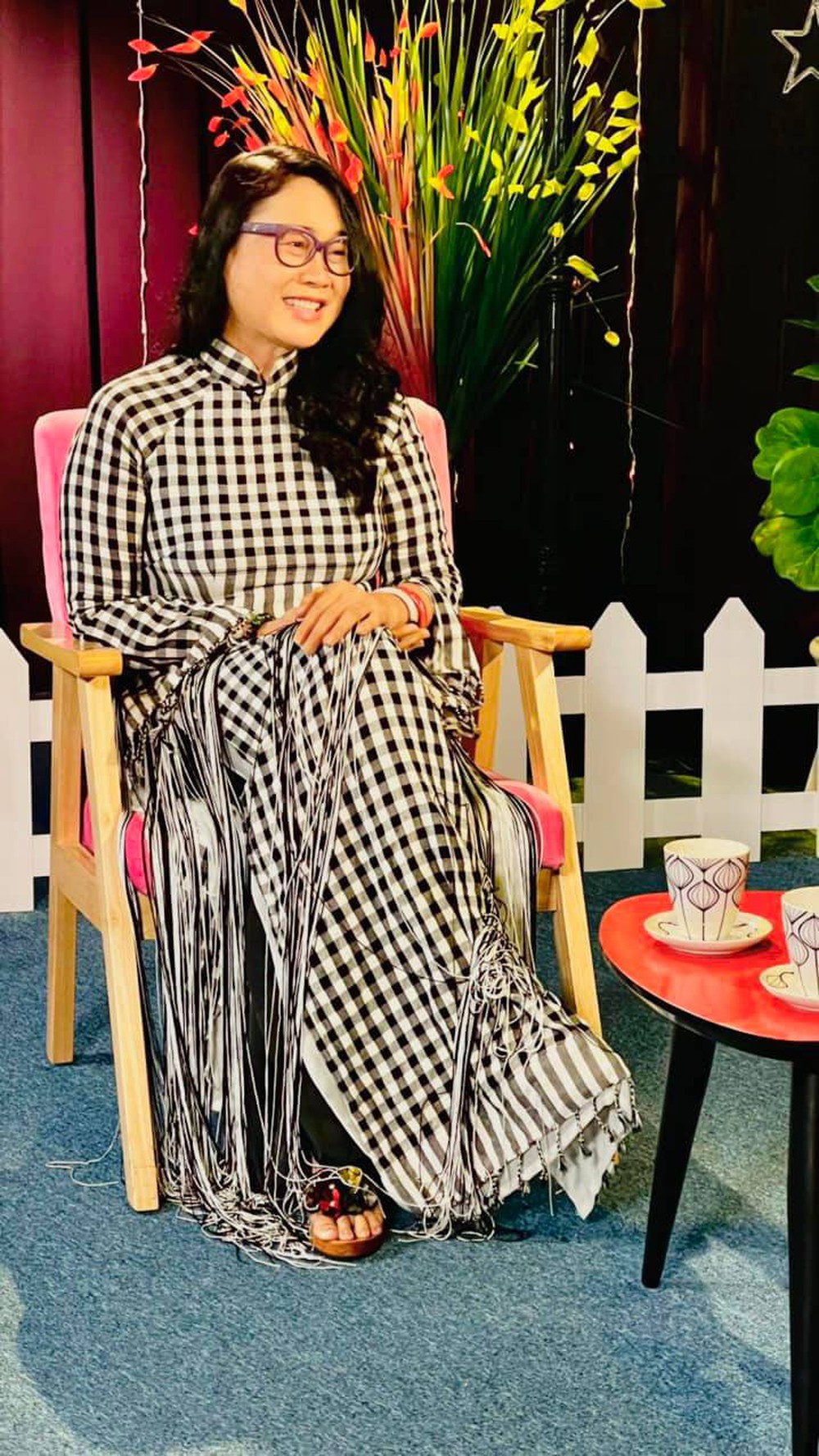 Hong Ngan is a director associated with many famous films. However, she has had a very busy life.
"Very respectful of people who keep the family happy"
Director Hong Ngan also confided:I have great respect for those who keep their families happy. They are fortunate to receive love from their boyfriend, husband, and children.
A woman is happy because she has the respect of a man. That person respects and protects his woman, the woman will feel warm. In a marriage without that, I break up.".
When MC Cat Tuong asked, she is a strong and strong woman, how do you feel after experiencing married life, director Hong Ngan expressed:I am gentle and cute with my husband. He won't find anyone better than me on this one. I am sure because I love beauty. Not personality, strong is fierce. But my weakness is that I don't know how to cook, almost eat at the restaurant. He's the one who cooks for me.".
After all the loss of private life, the director of "American Dream" still thinks he is happy. She says: "I find myself happy because I can take care of my mother and father when they are old. Because when I got married, I thought I wouldn't have the opportunity to take care of my parents anymore because I was too far away.
My marriage broke up, I don't have children either, it took me 2 years to forget about it. However, I am happy because I have a job, can do both movies and TV shows.
I'm happy with what I have and every day, I improve what I couldn't. Every day, every day and I'm glad I got out of my cocoon and overcame my autism. I hope to find true happiness".
https://soha.vn/bac-si-bao-toi-dung-co-con-vi-thuoc-toi-uong-co-the-lam-con-quai-thai-20220318133621158.htm
You are reading the article
"The doctor told me not to have children because the medicine I took could cause a teratogen"

at
Blogtuan.info
– Source:
Soha.vn
– Read the original article
here