Học Đường
Life Style
The mother's character determines the child's life, these three types of mothers are the most AWESOME, leaving a permanent mark on their children
The influence of the mother on the child is very important, because children are instinctively dependent on the mother. From the personality, language and behavior of the mother will be implicitly conveyed to the children. A good mother is worth being a teacher 10. However, in reality, there are still types of parents who negatively affect their children, not only when they are young but also later when they grow up.
A mother who doesn't know how to control her emotions
Do you remember the case "a 14-year-old boy in Wuhan jumped to his death after being beaten by his mother"? The reason for the incident was very simple: The boy played poker with his friends at school, the teacher called his parents to the school to "educate", and his mother slapped the boy twice in a very angry state. The boy suddenly lost his temper, turned from upstairs and jumped down.
The video in just a few minutes has shocked many people. The most disturbing thing is that after the mother left, the boy stood alone in the hallway for two minutes. No one can imagine what the boy was thinking for two minutes before jumping down, what gave him the "courage" to "turn around and jump". Either way, tragedy cannot be erased.
Psychologist Wu Zhihong said: "Children are the receivers of parents' emotions. When parents are upset, children immediately worry, when parents are comfortable, children are immediately happy."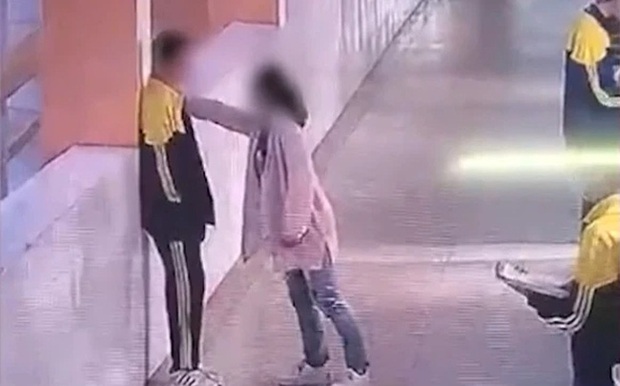 Emotions are transitive, and when the mother is emotional, the child also becomes restless. If this continues, children's psyche will gradually become unhealthy, psychologists have discovered that children raised by angry mothers are generally a thorn in the heart of children. , will stab all over the child's body.
Do not be a mother who is always ready to explode, try to surround your children with love, so that you can raise healthy children both physically and mentally.
The mother is too self-sacrificing
Have you heard this saying: "How much does a mother spend for her children, and you don't even study hard, is it worth your sacrifice?"; "I don't know what debt I owed in my previous life to give birth to such a child in this life"; "If I didn't have children, I would have divorced a long time ago!"…
In the variety show "After becoming a mother", Ly Ai admitted that no woman should "sacrifice" to give birth. Ma also talked about how her daughter saw her mother's "sacrifice", saying, "If my mother is happy, my grandparents will be happy and I will be happy too."
The worst influence a parent can have on their children is to make children feel that their parents are not doing well, says psychologist Jung. As mothers, we educate our children to give up "sacrifice", not to sacrifice themselves to let their children call "complete".
In an episode of "Fantastic Flowers", Huang Zhizhong told the story of the fish-headed mother. Once upon a time, a mother always said that she liked to eat fish heads to get meat for her children. But before she died, she told her son: Actually, I don't like to eat. This made the son later feel guilty all these years later.
A sense of sacrifice is the most dangerous thing in a close relationship, especially between a parent and a child. Sacrificial parents always put the interests of their children before their own, but the price to pay is to lose themselves. Because the stronger the sense of self-sacrifice, the more "reward" you want from your child, and one day the child won't be able to stand it.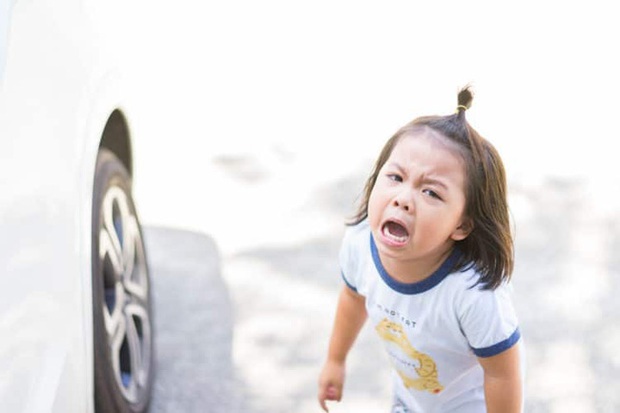 Mom is too controlling
A mother is very important to her children and family, but a mother who governs the family and children with her will can be detrimental to the child's growth and family happiness.
Four common behaviors of these mothers:
1. Children must always listen to their mothers and mothers have the final say in everything.
2. Closely monitor the child's every movement and know the child's whereabouts and behavior in the palm of your hand.
3. All activities, whether small or large, must be reported to the mother, and permission must be obtained before acting if necessary.
4. Directing, blindly interfering in a child's life, manipulating a child's private life without reason.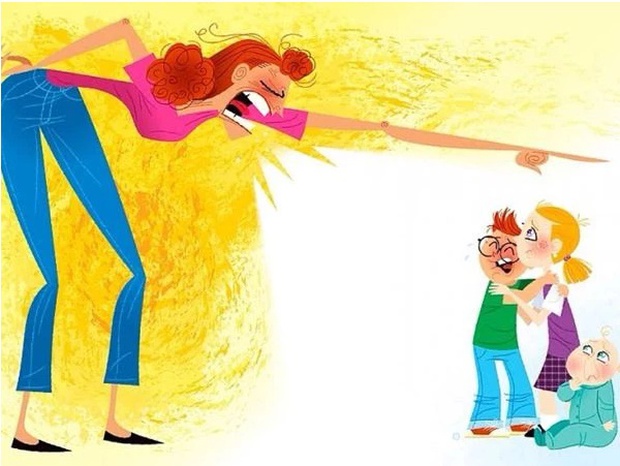 Really good love for children is caring but uncontrollable care. Learning how to let go and give your child's life to your child, just beside accompanying, guiding and sharing is a wise way of education in the life of every mother. Because an independent and healthy personality is the greatest belief that a child can live a good life!
Educator Makarenko once said: "Giving your children everything, sacrificing everything, even sacrificing your own happiness, is the most terrible gift a parent can give a child." A mother who truly loves her child will not pressure her child emotionally, nor control her child to the extreme.
No one is perfect, you may not be a perfect mother but at least be a qualified mother. Let's start small and avoid becoming a mother of these three types.
https://kenh14.vn/tinh-cach-cua-nguoi-me-quyet-dinh-cuoc-doi-cua-dua-tre-ba-kieu-me-nay-la-dang-so-nhat-de- lai-dau-vet-vinh-vien-len-con-minh-20220319000407773.chn
You are reading the article
The mother's character determines the child's life, these three types of mothers are the most AWESOME, leaving a permanent mark on their children

at
Blogtuan.info
– Source:
Kenh14.Vn
– Read the original article
here