Games
What made Graves Vampire Mace so powerful that "Super Heavy Duty" Canyon also applied in the LCK?
If you have watched the DWG KIA team compete in this season, you can easily recognize it Canyon is the number one "team bearer" player in this team. Not only in terms of performance, Canyon also regularly uses new gameplay, high-mutant cards to create a great advantage for DK.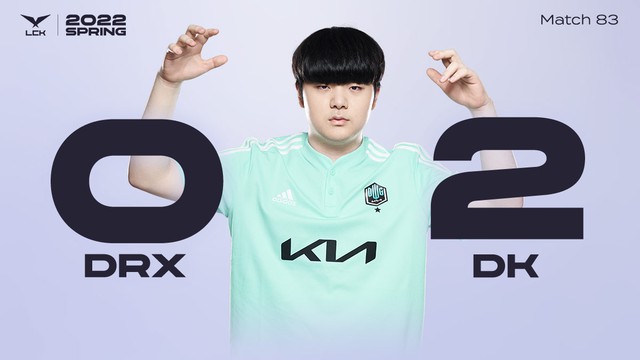 It was Canyon who carried DK to victory with Graves Vampire recently
And in the last match against DRX, Canyon brought out a Graves extremely strange using Vampire Mace and Gladiator items. Meanwhile in the minds of the vast majority of gamers, this general is usually built in two directions: Assassin with Killer item or "super blood sucker" with Death Crossbow. Remember that not only Canyon but also in the world there are quite a few high rank gamers using Graves Vampire Mace. Why is this gameplay so strong? Let's find out together.
DRX vs DK Highlights Game 2 LCK Spring Season 2022 W9D2 DragonX vs DWG KIA by Onivia
Basically, this gameplay first appeared about 3 weeks ago when a YouTuber named Arfreezy used it and successfully climbed to Master rank. This guy has noticed that in patch 12.3, the Vampire Mace was buffed in the direction of reducing bonus health a bit and increasing AD quite a bit. Therefore, this item has proved to be much more suitable for a character with a good damage skill set like Graves.

Vampire's Mace is buffed in a direction that is more suitable for damage-dealing champions
Moreover, if you play Graves a lot, you will know that this general is a ADC in theory, but in order to deal the best damage, he will often close to the opponent. Obviously, this puts Graves in a lot of danger because it is easy to get hit from the opponent and be defeated. And then the Vampire Mace and the Gladiator items appeared as the perfect solution when allowing Graves to reach the opponent but still have great survivability thanks to the powerful healing activation.
With the Vampire Mace, Canyon uses Graves like Aatrox "pro max" when always rushing into the middle of the enemy team.
Not stopping there, Vampire's Mace also makes this champion less counterable by items that reduce healing. The reason is because items like Vampire Mace, Black Ax don't have base lifesteal. Therefore, when Graves is affected by the healing reduction effect, this character is not completely weakened like the way to build Death Crossbow, Blood Sword. As a result, with the Gladiator item, Graves becomes a "buffalo" general, the damage is not small and especially very difficult to counter.
To build a good Graves Vampire, you should choose the Rune Foot rune and the sub-branch for Magical Footsteps and Cosmic Clairvoyance. With the frequent possession of high health, it is recommended that you choose Slash of Grace instead of Last Stand like normal gameplay.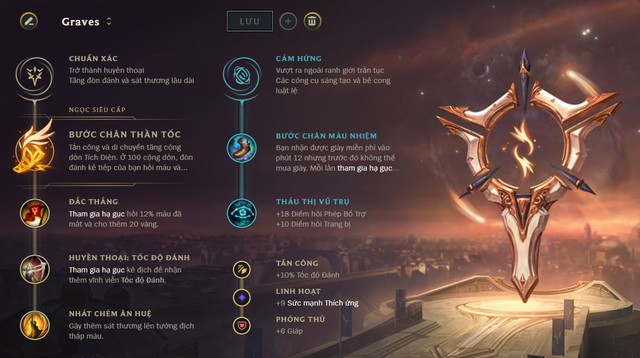 The rune that best suits Graves geared towards Gladiator
Regarding the item "suppression", the duo Vampire Mace, Black Ax are the most important items for Graves. Then, depending on the situation, you will buy items such as Dance of Death, Malmortius' Mace of Thorns to ensure Graves' stamina. Even if "brute" is more, gamers can follow the Canyon and buy Randuin Ice Shield in the 3rd item to counter the enemy team's Gunner.
You are reading the article
What made Graves Vampire Mace so powerful that "Super Heavy Duty" Canyon also applied in the LCK?

at
Blogtuan.info
– Source:
gamek.vn
– Read the original article
here