Business
Wipe out supermarkets, rush to stock up on food and medicine
The Financial Times reports that many supermarkets in northern Italy have been wiped out of pasta, while drug stores in Norway have sold out of iodine pills. In Germany, many experts warn of the phenomenon of "Hamsterkaufe", which means panic-stricken people rush to shop.
It sounds ironic, but it's been 2 years since the outbreak of the pandemic that caused people to rush to stock up for fear of breaking the supply chain. It seemed that everything was over, but history has repeated itself.
If people at the beginning of the outbreak rushed to stock up on masks, toilet paper or hand sanitizer, now Europeans wipe out almost everything.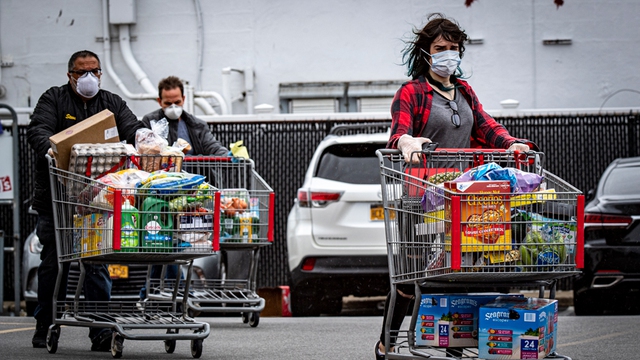 "I bought up to 20 packs of pasta and a few kilos of flour in the past week to prepare for the crisis. We are also growing vegetables and raising chickens behind the house to be self-sufficient in case the conflict escalates and food becomes scarce," said Sabrina Di Leto, 50, who lives in Lecco north of Milan-Italy.
Consumers have witnessed the supply chain break during the epidemic season, so now, facing the fear of geopolitical conflicts and the possibility of a lack of supply, many people have begun to store goods in Europe to cope with the crisis.
Of course, it is not by chance that people are so sensitive to cleaning up supermarkets. The rapid increase of inflation has made it difficult for consumers to sit idly by the fact that money is depreciating rapidly. In the UK, inflation has hit a 30-year high and is set to rise, leaving people starving ahead of an icy winter.
The Financial Times reported that the Russia-Ukraine conflict has disrupted supply chains for wheat, sunflower oil, flaxseed, soybeans, animal feed and many other commodities. Please be reminded that half of the world's sunflower oil exports come from Ukraine and another 21% from Russia.
According to the Association of the Oilseed Processing Industry (AOPI) in Germany, almost 90% of flaxseeds in Europe are imported. Also according to AOPI, the Russia-Ukraine conflict is causing a shortage of cooking oil and animal feed. Worse, this situation is unlikely to be resolved in the short term.
In Italy, the prices of bread, pasta and meat have skyrocketed. Meanwhile, items such as wheat are imported by Italy mainly from Eastern Europe, about 80% of sunflower oil and a large amount of corn for animal feed of this country are bought from Ukraine.
A survey by the agricultural trade organization Coldiretti shows that a loaf of bread in Milan-Italy now costs up to 8 euros, almost double the 4.25 euros in November 2021.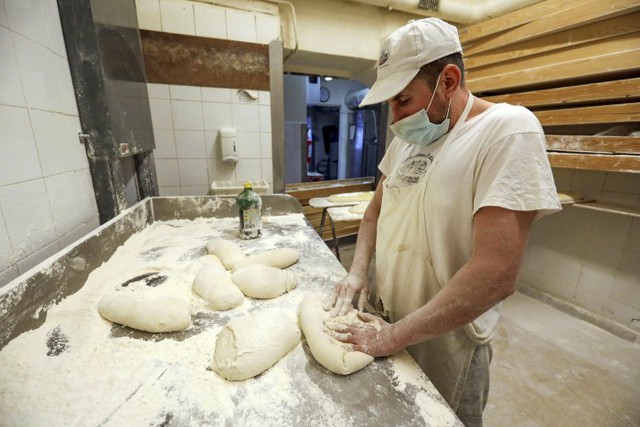 Bread, the main food of the poor in Europe, is expensive
"It's odd that bread, the staple food of the poor, is now so expensive," said Di Leto, saving money when she stocked up on flour to bake herself, rather than buying it from outside. Expensive supermarket.
It's no different from wartime
Germany – the No. 1 economy in Europe is also extremely worried about panic sweeping supermarkets of people. Many stores in Germany have been forced to divide the sale of cooking oil into batches to avoid panic buying of people. The term "Hamsterkaufe" for this condition, which was widely known in the early days of the Covid-19 outbreak, refers to the habit of hamsters hoarding food.
If you take a look around at supermarkets in Germany, people can see that markets that were once packed with goods are now empty of flour and cooking oil.
"Please show solidarity and think of your neighbours. Avoid unnecessary stockpiling," reads a slogan hanging outside the Penny market in Frankfurt, Germany.
Ms. Lieselotte, 85, said she was only allowed to buy 1 bottle of sunflower oil under new regulations to avoid speculation and hoarding. According to her, because of having experienced World War II, the 85-year-old woman is better able to endure the scarcity of goods than young people.
"We experienced this deprivation as children during World War II. But it's more difficult for young people because they're used to living a full life," Ms. Lieselotte said.
Not only necessities, gasoline prices also increased sharply with 2.26 Euro / liter, much higher than 1.81 Euro / liter before the Russia-Ukraine conflict took place.
Fear of nuclear war
According to the Financial Times, the fears of the Nordic people are mainly related to nuclear war. People here rushed to buy iodine pills, which are often used to deal with nuclear radiation.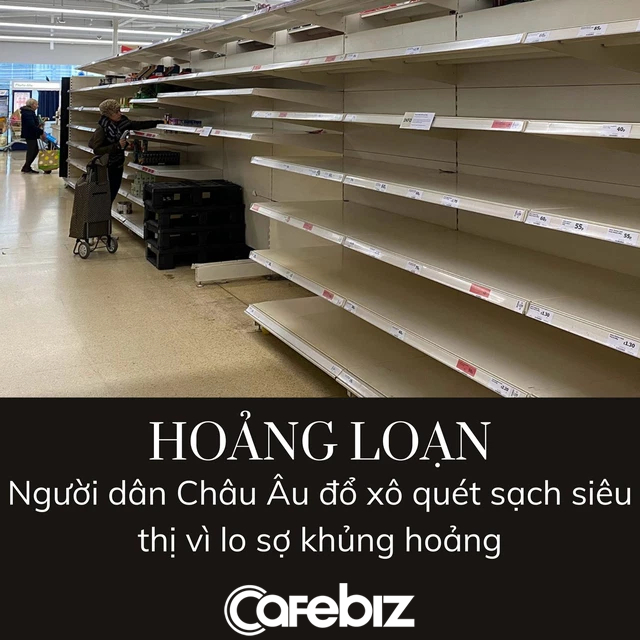 Local media say more than 1.7 million iodine pills have been sold out in the past few weeks and pharmacies will be out of stock until a month from now.
Of course, this panic has not really exploded completely when some markets such as France and Spain are still quite quiet.
"We have seen some storage areas in France while a few areas in Spain have sold out of sunflower oil, but overall the situation is still under control," France's largest retail chain said. and Spain is Retailer Carrefour claims.
The Financial Times warns that not only in Europe, the crisis with the rush to wipe out supermarkets will take place in many places with the current situation. The geopolitical conflict will hit some poor countries hard, such as Somalia, which imports 90% of its wheat from Russia and Ukraine.
"A sharp increase in wheat prices and a severe drought will cause the number of people to go hungry," warned Jan Egeland of the Norwegian Refugee Association.
Meanwhile, some countries like Egypt, which has to subsidize bread for about 70 million people, have had to stop importing grain because the high price causes a budget deficit.
In Lebanon and Tunisia, flour shelves are empty as people rush to buy goods. Many people even accused the store owners themselves of hoarding essentials to sell at a high price later, thereby further emptying the shelves.
Meanwhile, supermarkets in Turkey are empty of sunflower oil as people rush to shop. The situation here is quite bad due to inflation, which has been skyrocketing since before the Russia-Ukraine conflict took place.
"We all have to pay the price for the ongoing conflicts," said 75-year-old Monika in Germany, summarizing the current panic.
*Source: Financial Times
https://cafebiz.vn/nguoi-dan-chau-au-hoang-loan-nhu-thoi-chien-quet-sach-sieu-thi-do-xo-tich-tru-luong-thuc-va-duoc- pham-20220319095239977.chn
By Business and Marketing
You are reading the article
Wipe out supermarkets, rush to stock up on food and medicine

at
Blogtuan.info
– Source:
cafebiz.vn
– Read the original article
here