Games
PC/Console
10 video games like Elden Ring, specializing in "putting onions in the mouth" of gamers (P2)
10 video games like Elden Ring, specializing in "stuffing onions in the mouth" of gamers (P1)

Dark Souls 3
Dark Souls 3 is an action role-playing game released for Xbox One, PS 4 and PC; In it, players will enter a mysterious gothic world to fight against the forces of darkness and brutality. Seven years since the birth of Souls Demon, Dark Souls 3 is the fourth installment in From Software's popular Souls game series.
With a hardcore game like Dark Souls pushed to extreme difficulty, the meaning of victory after defeating a boss here is unlike anything you have experienced in other games. Sometimes you just want to smash the controller after dying 15 times in a row in a level. But then screaming and jumping like a kid after winning the 16th try. It was simply Dark Souls.
Ghost of Tsushima
Set in Japan during the years when the Mongol Empire roamed and trampled many ethnic groups across Eurasia, Ghost of Tsushima is one of the most popular games in 2020.

The protagonist Jin Sakai is one of the last lines of defense against the Mongols invading Tsushima. Of course, Jin couldn't act alone against the whole team of cruelties. He will have to call on other allies like Masako – a skilled archer. Her loyalty to Jin crumbles when the monk he has always protected turns out to be the one she wants revenge on, leading to a bitter duel as the Mongols invade the land. Obviously, recruiting the people of Tsushima to fight with you is not easy, but it is extremely important.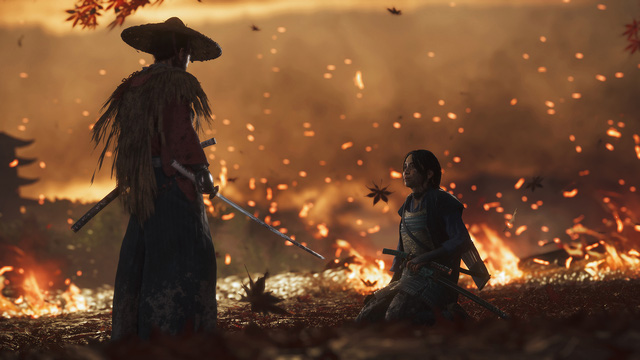 Since Jin was a master of swords, there would be plenty of close combat when facing the invading Mongols and their scouting companions. The skirmishes will focus on the art of counterattack, as Jin patiently waits for his enemies to knock it out before deflecting their attacks and giving them a fatal blow. When you face many enemies, you have to be subtle to dodge different weapons such as swords, spears and shields.
Monster Hunter: World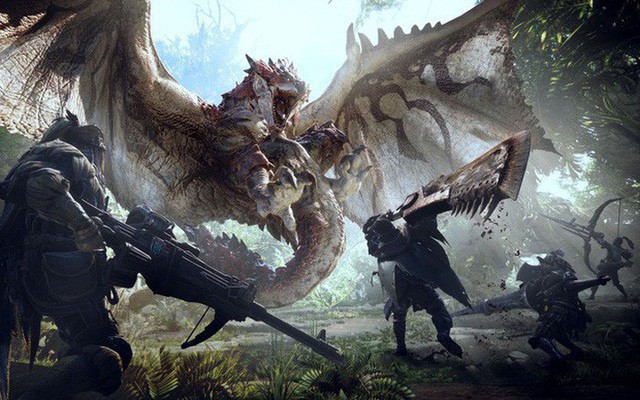 Monster Hunter: World is a strange dish for gamers who are not very familiar with the series because the gameplay is relatively complex and not very hack-and-slash. But with the World version, the gameplay is now easier to get used to, more hands-on and gamers will not be surprised even if they are acquainted for the first time. Plus bringing famous characters from other game series like Street Fighter, Devil May Cry or even Megaman into the game, Monster Hunter: World deserves a game worth the money for gamers.
Middle-earth: Shadow of War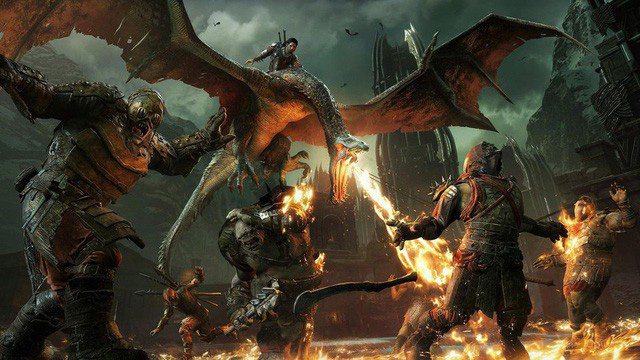 Middle Earth: Shadow of War is the sequel to the game Shadow of Mordor that was first released in 2014. With epic graphics, addictive gameplay and extremely engaging storyline, the game has been introduced to the world. Professional praise unceasing words. In the game, players will get lost in an extremely large but harsh world of the great writer JRR Tolkien, players will play the role of Talion and Celebrimbor – souls sharing Talion's body – during the construction process. , recruit, develop an army to fight against Sauron.
Salt and Sanctuary
Of the games that are said to be descendants of Dark Souls, Salt and Sanctuary is considered the game that captures the soul the most. Although shown on a 2D environment, what Salt and Sanctuary gives players is extremely perfect. The game design team took great inspiration from the "Souls" series, and provided a very challenging battle mechanism that requires high manipulation properties, must carefully watch the stamina bar, and calibrate every second. to dodge an enemy's fatal blow.
In Salt and Sanctuary, you will play as an adventurer, shipwrecked on a dangerous sea, and you must search for the missing princess. She must marry the king of the neighboring country. As you explore the island, you discover it's full of bandits and monsters, you fight a bunch of giant bosses, and things just seem to "go the wrong way".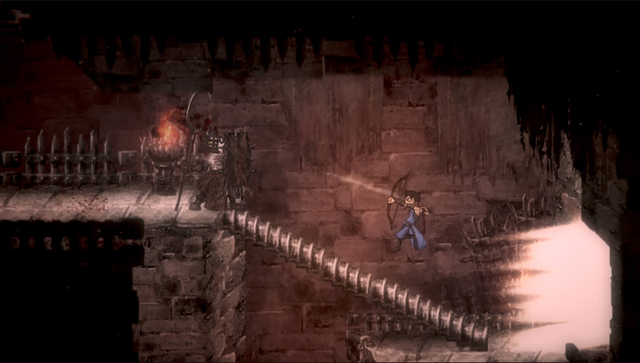 Everything you see at first suddenly changes as the island begins to curve and twist. The game's setting quickly becomes a place fraught with danger, a strange type of terrain, clearly showing hostility. The misty streets lined with patrolling knights turned into villages filled with demonic thieves presiding over. You will clearly feel the hand of evil reaching out and trying to grab you. The game gives you a few times more anxiety than Dark Souls.
You are reading the article
10 video games like Elden Ring, specializing in "putting onions in the mouth" of gamers (P2)

at
Blogtuan.info
– Source:
gamek.vn
– Read the original article
here