Giải trí
Xem ăn chơi
An old dish for the poor, now a famous Kien Giang specialty, 350,000 VND/kg
Goby fish is a freshwater fish that lives mainly in swamps or shallow fields. They are usually concentrated in eastern tropical areas such as Cambodia, Laos, Thailand, Malaysia… In Vietnam, they are found mainly in the South, especially Kien Giang and Ca Mau. Especially, this is the famous specialty of U Minh Thuong (Kien Giang).
The gagging fish has the following characteristics: an oval and flat shape, many alternating stripes appear on its body, which are eye-catching and easy to spot; two long pectoral fins and two antennae below the neck extending to the tail; deerskin; The fish flesh is slightly fragrant, slightly chewy and has a distinctive sweet taste.
Goose fish is the famous specialty of U Minh Thuong (Kien Giang).
Vu Anh Tuyet (30 years, Kien Giang) said: "Sea fish is a well-known specialty in my hometown. In the past, it was food to save the hunger of many poor families. Remember, when I was a child, my friends and I my friends in the neighborhood would take each other out to the fields to catch fish every afternoon. After that, the whole family took them back to their mother to be cleaned, then salted and dried to be eaten gradually."
There are many types of goose fish such as snake choke, fire choke, brocade choke, marble choke, choke choke. And all of them are familiar with the people in Anh Tuyet's hometown. "A lot of people say that there are so many different types of choking fish that you can't tell, but I think they're all the same because the flesh is sweet, chewy and delicious. However, the prices vary slightly, ranging from 200,000 to 350,000 VND/kg dried anchovy; 140,000-170,000 VND/kg of fresh goby," said the woman in the West.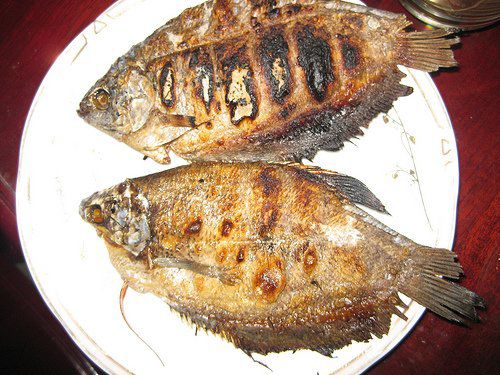 Goby fish is a freshwater fish that lives mainly in swamps or shallow fields.
Referring to what types of food goose fish can process, Anh Tuyet said, fresh mackerel can be used for storage like other freshwater fish. Then they will be served with raw vegetables or boiled vegetables with rice. And dried anchovy is the most familiar dish, which can be used as a salad, fried in fish sauce or deep-fried.
"In order for the choking fish to last longer, after cleaning it should be put in a zip bag and vacuumed, then frozen in the freezer or freezer. In addition, you can buy fresh fish that are clean and then dried by: cutting the gills, fish head, tail and removing the fish's entrails. Then you wash with water and dry, soak the fish in a basin of salt and filtered water with a ratio of 1:3 for about 1 day. Finally, remove the fish until it is drained, then dry it," said Anh Tuyet.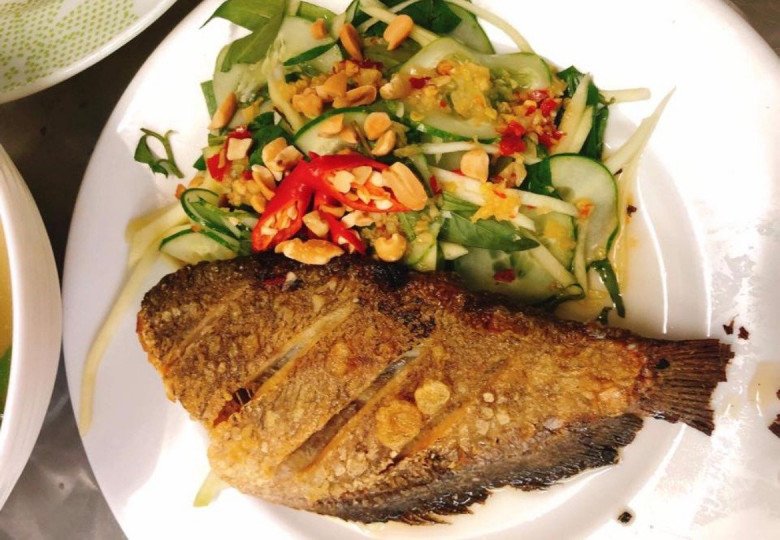 Goose fish is considered a typical dish of Western society.
Previously, goose fish was a dish for a poor family, but now it has become the famous specialty of Kien Giang. "All visitors to Kien Giang love this fish, so this fish has become a well-known specialty. Anyone who comes to this place to travel and explore will buy it as a souvenir or gift for family and friends," said Anh Tuyet.
You are reading the article
An old dish for the poor, now a famous Kien Giang specialty, 350,000 VND/kg
at Blogtuan.info – Source: Eva.vn – Read the original article here