This article will provide some information about The point of Black Angus cattle breed – the quintessential product of the country Canada.
The origin
More than 1000 breeds of cattle in the world are divided into 2 types: Bos indicus – heat tolerant cattle and Bos taurus – cold tolerant cattle, common in Europe and often with softer meat quality.
Angus cattle full name is Aberdeen Angus, of the Bos taurus breed, this is a breed of beef cattle originating from the northern highlands of Scotland. Today, Angus cows with healthy appearance and body should be popularly raised for meat. There are 2 types of Angus: Black Angus and Red Angus. However, the Black Angus breed is the most popular.
Black Angus has a tradition in Canada for more than 130 years. All Angus cattle registered in Canada are 100% purebred and all bulls are DNA tested and breed verified to ensure the accuracy of records.
Cow breed characteristics
Black Angus (also known as Black Cow) has a uniform black skin color. Cows usually do not have horns, dark skin color makes this breed of cows resistant to cold because it absorbs a lot of heat from light. Black Angus cattle usually have a slow growth rate, average weight is among the low end of Bos taurus cattle breeds. A healthy body with high resistance makes this breed less susceptible to diseases.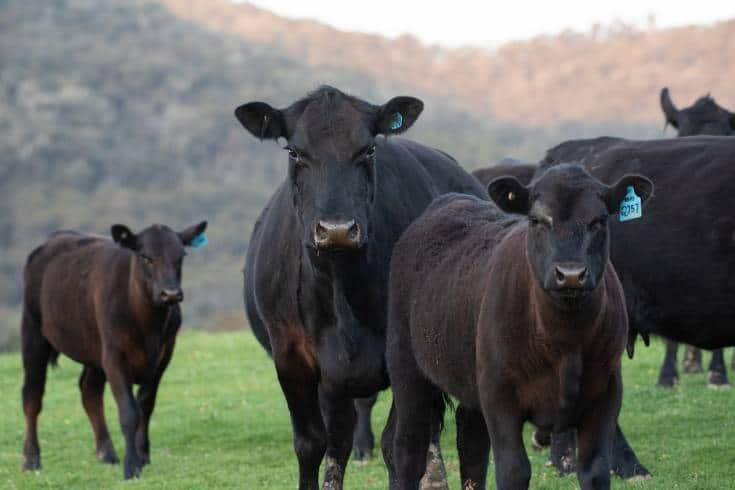 According to a representative of the Certified Angus Beef brand, less than 1.5% of cattle earn the Certified Angus Beef Prime designation, passing the highest standards to ensure every bite of meat delivers the ultimate experience. Excellent culinary experience, memorable for users.
Why is Canadian Black Angus beef so delicious?
Being raised in Canada gives Black Angus many advantages. The green pastures, abundant water and grain here ensure an endless source of nutrition for the cows all year round. Canada also possesses the world's most advanced livestock technologies such as RFID (radio frequency identification) for traceability, ensuring purebred breeds and controlling output. Combined with the experience of cattle rearing of farms run by farming families, with knowledge passed down through generations.
In addition, beef is also rigorously evaluated by the Canadian Beef Classification to screen out the best quality cuts of meat to consumers. There are 6 factors that determine the grade of beef: the amount of fat, the maturity of the cow, the texture of the meat, the amount of muscle, the color of the meat, and the fertility. Unlike the classification standards of American beef, the Canadian beef classification agency has strict requirements for meat color, fat and muscle mass. Accordingly, only cows with bright red meat, not bruised, dark, white fat and not yellow and have strong and thick muscles are allowed to participate in the classification process.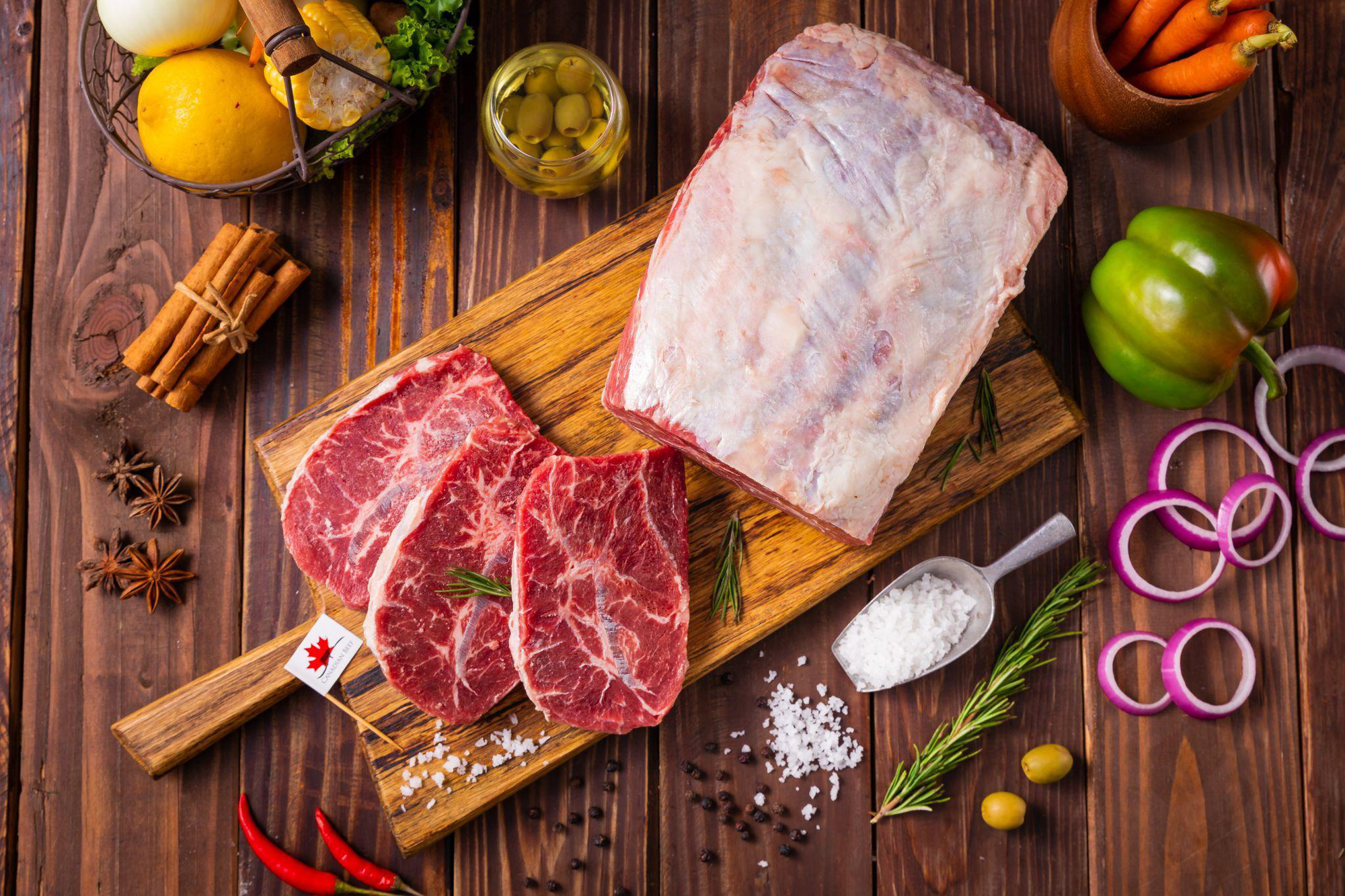 Based on this standard table, Canadian beef is divided into 4 grades according to increasing quality level: A, AA, AAA and Prime. Black Angus beef is usually rated AAA or higher. The soft, succulent flavor makes Black Angus beef up to international standards. However, it is the amount of fat that is not too thick and the aroma is just enough to make it a suitable meat for Vietnamese consumers.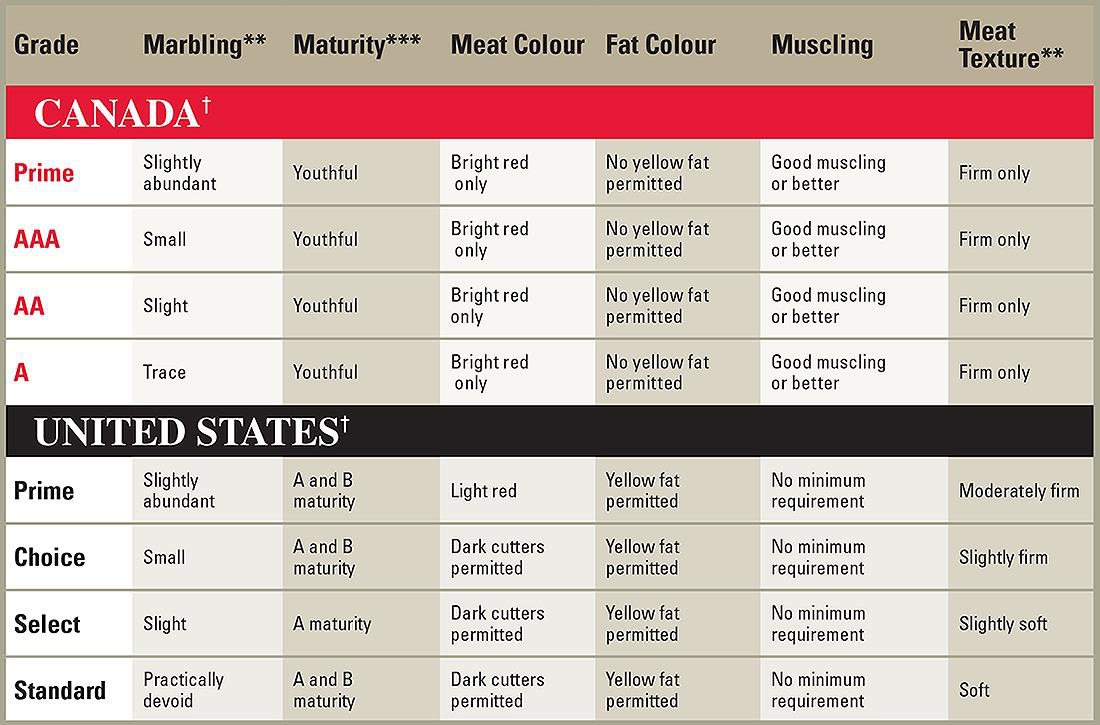 With its nutritional and quality benefits, Black Angus cattle are increasingly being raised in Canada, with nearly half of all registered purebred cattle being Angus cattle. In particular, the majority of Canada's cows are raised in the province of Alberta – the capital of this country's cattle industry. With a temperate climate, abundant water resources, this is the place where cows with excellent quality are born, providing a large amount of meat for the world market.
Currently on the market there are many suppliers of Black Angus beef, to ensure genuine products and safe for health, consumers should choose to buy from official distribution sources, which have been registered with the agency. state agency.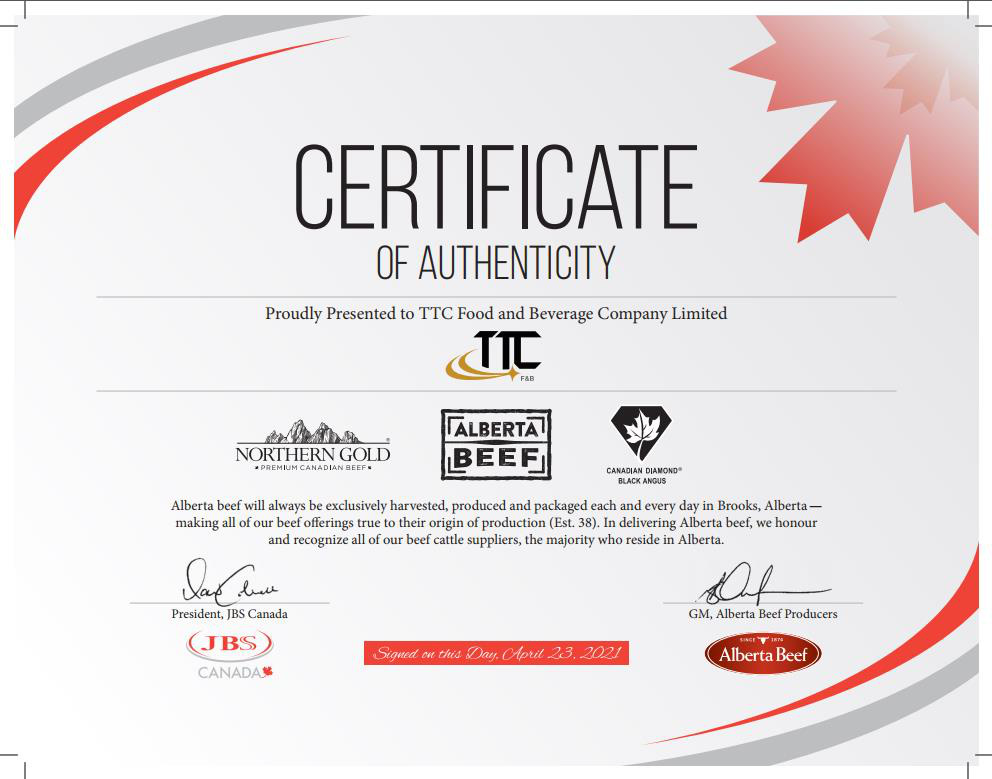 The Meaty Chopshop chain of stores under the management of TTC Food and Beverage Co., Ltd. is a reliable choice for today's users. This chain of stores is directly linked with JBS SA group – the world's largest meat producer group, without intermediaries, committed to bringing quality products that can be traced to the source.
Store Information Meaty Chopshop:
MEATY CHOPSHOP – Standard imported beef chain store
Hotline: 035 8888 137
Showroom 1: No. 21 Ngo Thi Nham, Hai Ba Trung District, Hanoi
Showroom 2: S2-09.01SH18, Ocean Park, Gia Lam, Hanoi
https://kenh14.vn/black-angus-thit-bo-hao-hang-cho-bua-an-5-star-20220319165756755.chn
You are reading the article
Black Angus – Premium beef for a 5-star meal

at
Blogtuan.info
– Source:
Kenh14.Vn
– Read the original article
here