Khỏe - Đẹp
Breast augmentation how much? There are cheaper ones than a month's salary
Breast augmentation is a beauty service that is of interest to women and has many concerns about the price.
According to the quote on the website of K. Aesthetic Hospital (there are two facilities in Ho Chi Minh City and Hanoi), the breast augmentation service will depend on the material and technique of placing, but the price will be different.
This hospital offers laparoscopic surgery. Accordingly, endoscopic breast augmentation is an effective method of breast reconstruction surgery today. "This method is applied in the majority of cosmetic facilities in Vietnam as well as other countries around the world because it brings optimal efficiency and minimizes invasiveness", excerpt from the hospital's introduction. this.
Endoscopic breast augmentation with nano chip implants is one of the most popular cosmetic services at K hospital. There are also many other options such as round bags, teardrop bags, and nano chipless bags. Depending on the type of implant used, the cost of endoscopic breast augmentation will vary.
Specifically, breast augmentation K-Nature 4D (ECO) costs 55 million VND. K-Nature 4D costs 70 million VND. The most expensive of this category is K-Nature 4D GOLD120 million.
Lower prices include the Nano Motiva breast implant (nano chip) 10 million VND, the Nano Motiva breast implant (flexible chip) 18 million VND and the Mentor Gel teardrop bag 15 million VND.
Another method of breast augmentation that is considered quite safe is autologous fat transfer. Accordingly, the excess fat in the abdomen, thighs, buttocks … will be suctioned and centrifugally extracted. The healthy cells will be kept to pump up the breast.
The transplanted fat cells will not live forever. Usually, they can be eliminated after 3-5 years depending on the location of each person. In the case of a "lost" breast, the customer is advised by this hospital to choose the second and third fat grafting with a lower price for breast augmentation than the first fat transplant.
Breast pump with autologous fat for the first time is 70 million VND. Breast repair with autologous fat for the 2nd, 3rd time… 47 million VND each time. Nano Fat breast augmentation service including nano implants combined with autologous fat costs from 120-130 million VND.
At V. M Aesthetic Hospital (District 1, Ho Chi Minh City), the price of axillary endoscopic chest service (American technology) quoted on the website is 65 million VND. Original price of breast augmentation with water drop gel (USA) 90 million VND reduced by 20% to 72 million VND.
Motiva Nano breast augmentation service without chips – with chips costs from 52 – 60 million VND. Breast augmentation repair is 90-100 million. Breast augmentation with own fat is 60 million.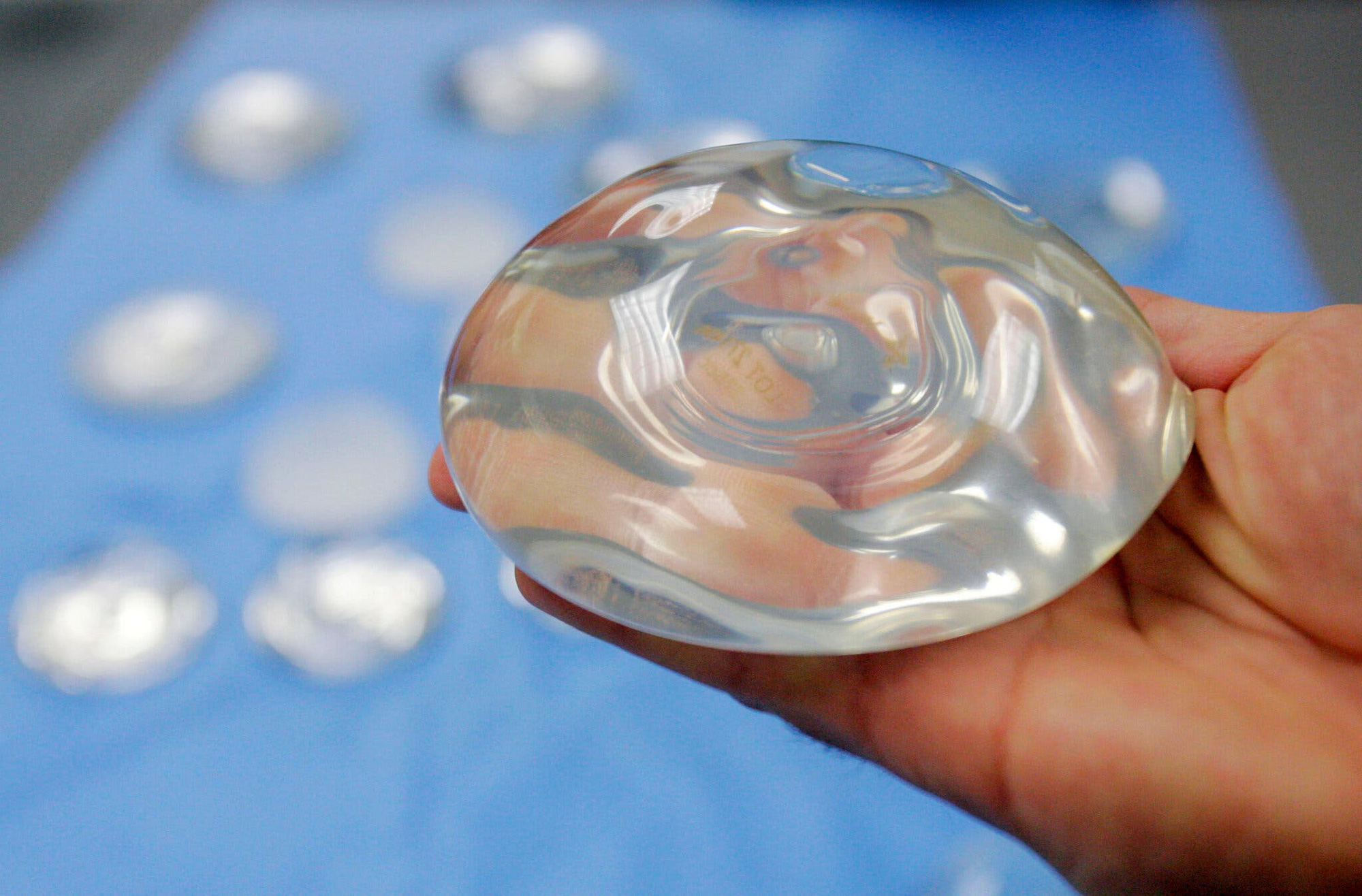 Surgical technology and materials determine the price of breast augmentation surgery. Pictured is a nano chip breast implant. Photo: AP.
There are also breast augmentation services for men!
Also in Ho Chi Minh City, M. Aesthetic Hospital (District 10) ordered breast augmentation with a Nano bag of VND 70 million, a Nano Chip bag of VND 85 million and a Nano Chip Perfect bag of VND 110 million. The second cheapest after the Nano bag in this price list is the 75 million VND round Polytech bag.
At M. hospital, there are additional services such as creating a first round slit, creating a sagging breast with a very wide price range from 6-80 million VND. The most expensive is to remove the first breast gland and create a sagging breast shape.
T. C Aesthetic Hospital (with two facilities in Ho Chi Minh City and Hanoi) quotes Ergonomix breast augmentation 120 million, nano chip breast augmentation 110 million. This unit advertises using a plasma knife during surgery to minimize bleeding, combined with a suitable temperature of 65 – 90 degrees Celsius, so it is less invasive to surrounding tissues.
T. C also deploys a separate service for men, breast augmentation for men, priced at 75 million VND.
Talking to reporters on the evening of March 19, the sales and marketing director of a cosmetic hospital in Ho Chi Minh City said that the published price lists are mainly for reference and not the final price. Each hospital also has programs to attract guests at certain times of the year by reducing prices and giving additional related services.
"In my experience, it is rare for customers to go to cosmetic surgery to choose only one service. Or the initial intention is one, but after exploiting and consulting, most will buy at least one more service. This is an excuse. so that we can further reduce prices for customers as well as increase revenue for the hospital," the director shared.
Nano chip breast pocket (or nanochip) is a type of breast implant with a microchip embedded inside the breast implant. It stores the manufacturer's information, the customer's name, the size used, the surgeon's name…; Help customers check the safety of their breasts. Also helps with worldwide warranty.
Nano chipless breast implants usually have a lower price tag than nano chip implants. Therefore, customers cannot monitor the quality of the product when it is put into their body.
By Business and Marketing
You are reading the article
Breast augmentation how much? There are cheaper ones than a month's salary

at
Blogtuan.info
– Source:
infonet.vietnamnet.vn
– Read the original article
here