Le Huynh Bao Ngoc from a very young age has been loved by many for her cute and pretty face as well as her outstanding talent in playing the piano, singing, acting… Therefore, she is often called by nicknames such as Miss Can Tho, Miss Tay Do, Miss Future.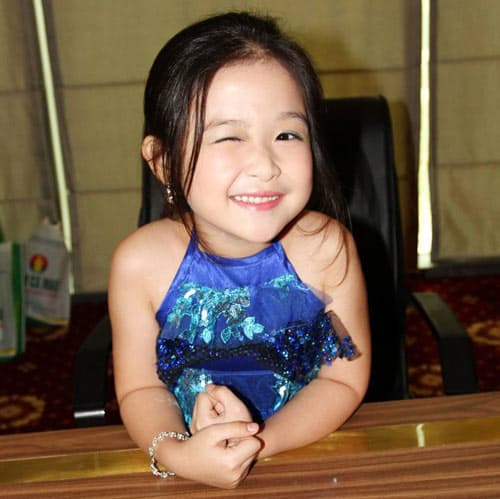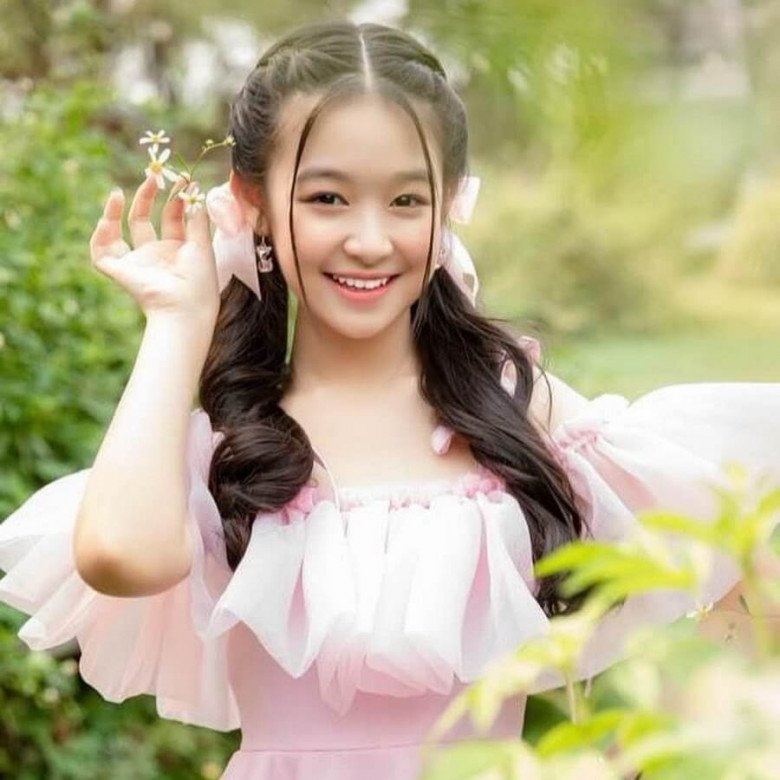 Le Huynh Bao Ngoc has been in the arts since childhood, but was always guided by his mother to study culture especially. "Baby Ngoc goes to school mainly, only when he's on summer vacation and is free to do art. Right now, I'm focused on sending him to school." – Bao Ngoc's mother once said.
It is known that Le Huynh Bao Ngoc and his mother went to Saigon from Can Tho to rent a boarding house to attend the school where he won a scholarship. During the show, Bao Ngoc is still working hard to bring in books for review. As a result, Bao Ngoc's academic achievement at school is still very good.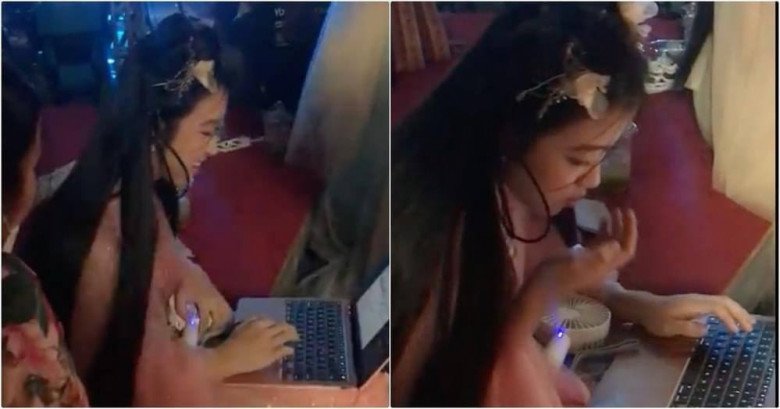 The Facebook page called Le Huynh Bao Ngoc is currently still under the management of his mother and relatives because Bao Ngoc is still young and has not been allowed to use social networks by his mother. Therefore, recently, on several social networking platforms and even school forums, information appeared that Miss Tay Do disclosed the semester transcript, but the transcript belongs to someone else. Therefore, many Anti-fans believe that Bao Ngoc stole other people's transcripts.
At Eva, the transcript image was used as a social network illustration for the article, not used in the article, but also influenced Bao Ngoc and his family.
When we detected an error in the recording and verification process, we immediately deleted the information, corrected the contents of the incident and contacted Bao Ngoc's family to send a sincere apology.
In this regard, Bao Ngoc's mother insisted that it was completely false information. In fact, Bao Ngoc and his family have never posted any transcripts of Bao Ngoc, other transcripts also from other people who were deliberately cut by anti-fans and damaged the honor of the child star. "Last time, on the social network tiktok spread the word" Bao Ngoc took a transcript of 9 points to show it on Facebook. In fact, Bao Ngoc does not use social networks, if he does, what will he get?
To date, Oanh's mother who runs Bao Ngoc's Facebook has never posted Bao Ngoc's transcript on Facebook and has not provided it to any journalists, so it cannot be called a "show-off". Interview invitations were politely declined to limit Bao Ngoc's press coverage. Several antis then spread among each other and entered accounts linked to Bao Ngoc and even relatives to attack baselessly."
In addition, Bao Ngoc's mother also revealed that Bao Ngoc has not touched anyone for a long time, going everywhere to meet an unknown person is still nodding very politely, for a high school student. same age, also wants to play carefree, but with Bao Ngoc, he never dares to show himself like you to avoid being "checked" and beaten. Nevertheless, it is impossible to please everyone around.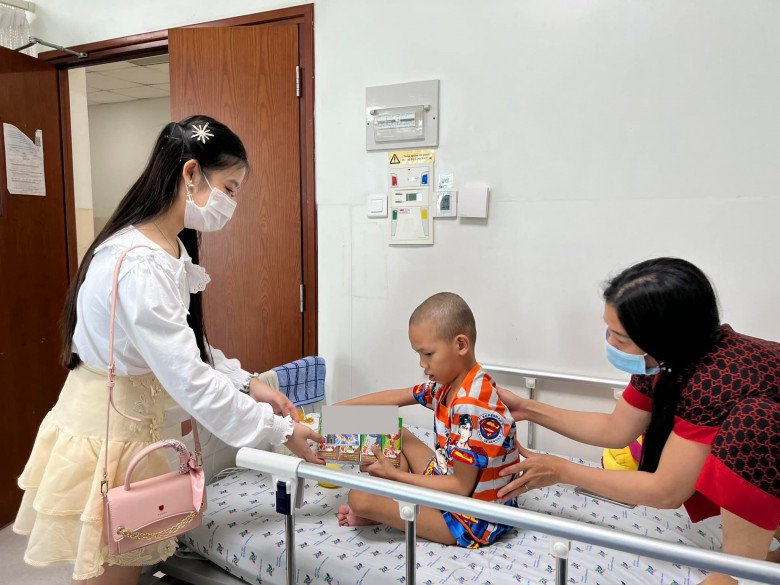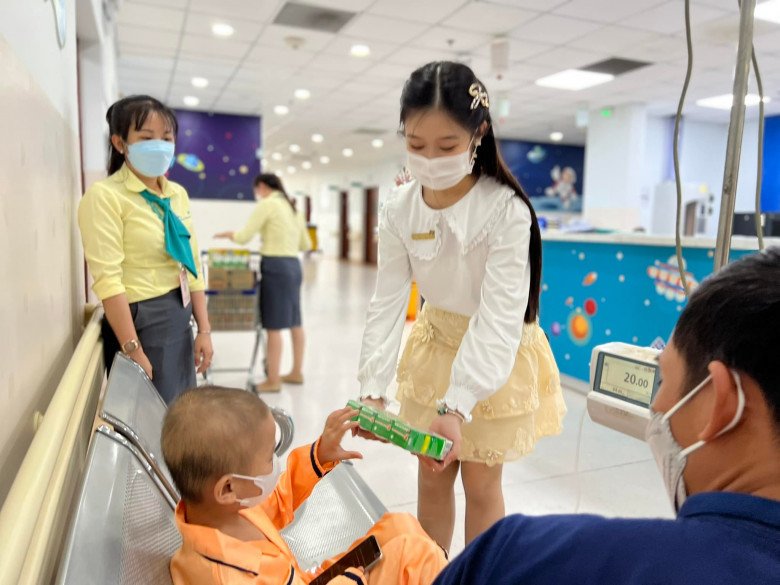 Apart from focusing on his studies, Bao Ngoc spends a lot of time on charity trips with his family and aunts and uncles. Recently, the girl spent her money from the show to buy milk for sick and disadvantaged children. "I love you so much and everyone at the hospital, everyone! Seeing children and everyone else battling this disease is heartbreaking. Bao Ngoc has a small gift and greetings, wish everyone and especially the children in the hospital a lot of health, resilience to overcome adversity and illness." – Bao Ngoc's mother replaced her daughter's words.
Today, she is also an ambassador for many children's brands with a desire to provide the best for children her age but less fortunate. Amidst the noise of the market falling from the sky, Bao Ngoc is still unconscious and focused very well for the exam and will be releasing the first MV on the occasion of his 14th birthday!
You are reading the article
Le Huynh Bao Ngoc was attacked by anti-fans, saying that stealing the transcript is not true
at Blogtuan.info – Source: Eva.vn – Read the original article here