Khỏe - Đẹp
Loss of taste for half a year, Omicron re-infection suddenly regains taste
Many cases only re-infected after 2 weeks and especially some people lost their taste for half a year when re-infection found their taste again.
According to Dr. Truong Huu Khanh, Infection Specialist Consultant, Children's Hospital 1, Currently, many patients are bewildered when they find themselves re-infected. They assume that the re-infection will be more severe than the previous one. Basically, most reinfections are milder.
Dr. Khanh took an example of a patient where Dr. Khanh consulted via Zalo message from the outbreak of Ho Chi Minh City in 2021. The patient recovered but lost his taste and smell for a long time and could not be regained.
The patient tried other methods but to no avail. By early March, the patient was re-infected. At that time, the patient was extremely worried, but surprisingly, Omicron was not too severe and especially the taste and smell returned as before.
Dr. Khanh said that until now, the SARS-CoV-2 virus is still diverse and difficult to say about it. Dr. Khanh's point of view is still trying to prevent himself from being infected and when he is infected, it will be good to deal with it calmly. Even in cases of reinfection, re-infection will be treated according to symptoms.
According to Dr. Nguyen Trung Trung, Central Hospital for Tropical Diseases Reinfected patients are once infected with a new virus and become ill. Therefore, they still spread the virus normally and still have the ability to infect others if effective infection prevention measures are not taken.
Usually, cases of reinfection will have a milder clinical course than unvaccinated people who are infected for the first time.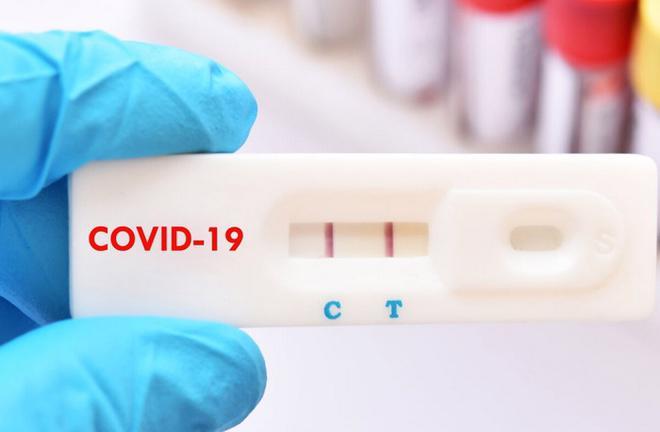 Illustrated photo.
However, there is still a certain proportion of patients who may have a severe course.
The treatment for re-infection, according to Dr. Level, depends on the specific disease progression of each patient. Those with mild symptoms only need to ensure hygiene and nutrition; treat symptoms (if any).
Those who unfortunately have severe development will be treated according to the pathogenesis of each lesion and apply resuscitation measures if the patient has a critical condition.
Assoc. Prof. Dr. Do Van Dung – Dean of Faculty of Public Health, University of Medicine and Pharmacy, HCMC said reinfection with the same strain is rare, but reinfection from a new strain of Covid-19 is common.
As noted by countries such as the UK and the US, when re-infected, patients do not have as many symptoms as the first time. Assoc. Patients do not need to worry too much.
Many patients with re-infection also wonder if they can use Molnupiravir again when they return. Associate Professor Dung said that patients can completely drink.
The use of Molnupiravir in distant reinfections does not cause adverse effects on the body. Patients should note to use the drug for 5 consecutive days, do not stop taking it or use it for too many days.
Because when the virus enters the body, the body needs time to produce antibodies, 5 days later the body has antibodies to destroy the remaining virus.
Assoc. Prof. Dr. Do Van Dung said that patients should not worry or find other drugs to replace Molnupiravir because when using the full dose of Molnupiravir, it means that the patient's body has received the best treatment. and the body was able to produce natural antibodies to destroy the remaining virus in the body.
In Vietnam, there are currently no statistics on the rate of re-infection and re-positive of Covid-19. But according to PGS Dung, a study from Qatar showed that people infected with the Omicron BA.1 strain will be protected from reinfection with the BA.2 subline and vice versa.
The ability to protect is not 100% absolute, so there are still people infected with Omicron twice, but very rarely.
Khanh Chi
You are reading the article
Loss of taste for half a year, Omicron re-infection suddenly regains taste

at
Blogtuan.info
– Source:
infonet.vietnamnet.vn
– Read the original article
here