Tech
New research shows that dinosaurs also get "colds"!
A research team recently published online an academic paper that reports their findings on the discovery of dinosaur fossils, and speculates that this dinosaur may have been had respiratory problems before he died, he may have had a cold, cough or other symptoms.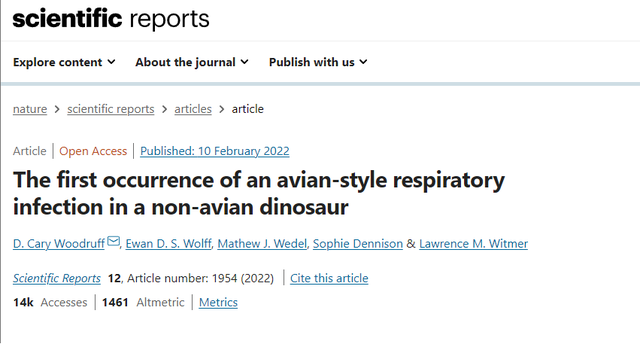 Although colds and coughs are quite normal for us, when we learned that colds also attacked dinosaurs, many people were extremely curious, even funny.
The fossil samples studied by this team of paleontologists come from a dinosaur of the family Diplodocinae – a new, never-before-seen species of sauropod dinosaur (fossil number: MOR 7029), they are a large vegetarian dinosaur with a long neck, and they named this dinosaur Dolly.

During the investigation, the team discovered that three bones in its neck had a deformity and several lumps. Based on the positions of the three bones, paleontologists speculate that the lumps formed after Dolly's air sacs became infected and spread to the bones.
At the same time, in-depth analysis also speculated that the formation of these lumps could be due to a fungal infection called Aspergillus. These speculations are based on similar symptoms frequently observed in modern birds and reptiles. Aspergillus is a common respiratory disease that affects birds and reptiles, sometimes causing infection and deforming the bones of these animals, which can be fatal.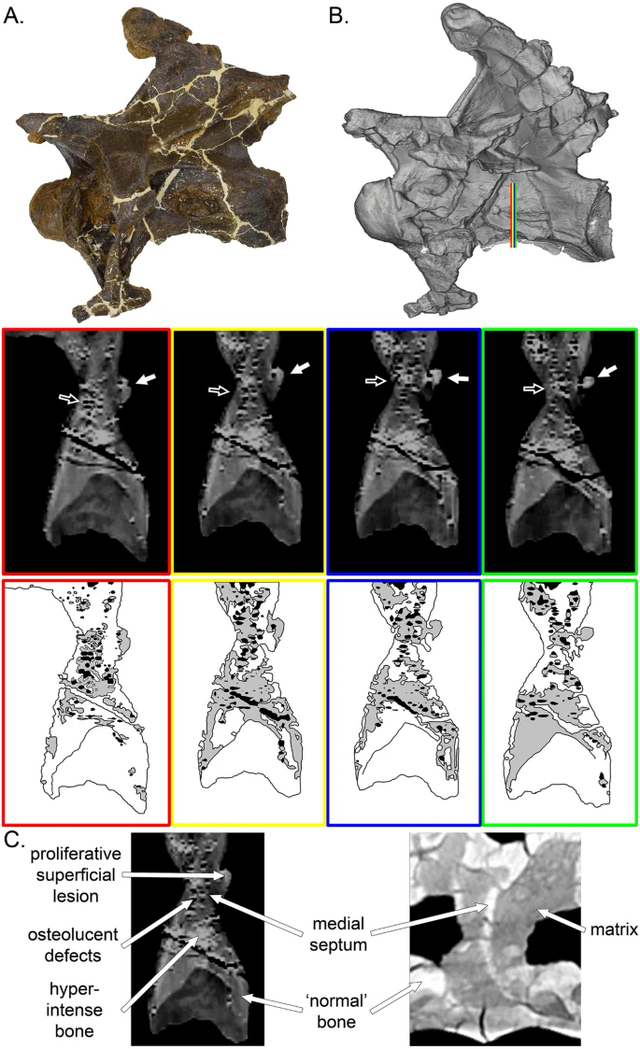 Interestingly, from a paleontological perspective, the first clear (albeit undiagnosed) scientific documentation of Aspergillosis was by Richard Owen in 1832 dissecting a flamingo. The disease often causes lesions throughout the respiratory system, similar to chlamydiosis, an infection of the eyes, brain, skin, and joints.
Aspergillosis in chickens has been reported to cause vertebral malformations. Aspergillus is an extremely common fungus, and especially thrives in warm, humid, and swampy environments. Although not transmitted from animals to humans, Aspergillosis is known in cats, dogs, horses, cows, and dolphins.
As in Chlamydiosis, Aspergillosis affects and usually causes non-purulent lesions over the entire respiratory and pneumatic tracts of birds, although atrophic rhinitis may occur.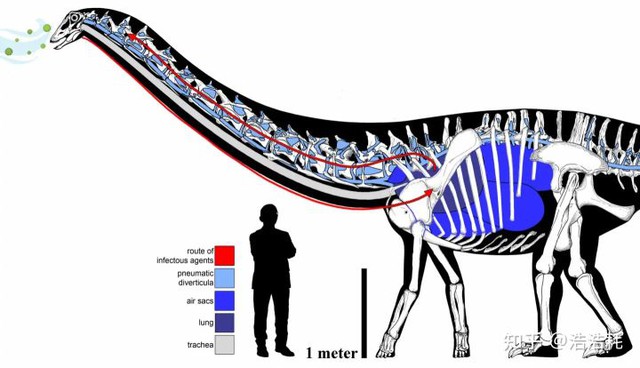 It is speculated that Dolly may have suffered from this or a similar ancient fungal infection during her lifetime, as the fossil record shows that she suffered quite badly, to the point of deforming her bones. Although this is the first case of respiratory infection discovered in dinosaur fossils, it is not a shocking find, as previous fossil studies have also found that dinosaurs were still alive. tooth decay, cancer, arthritis…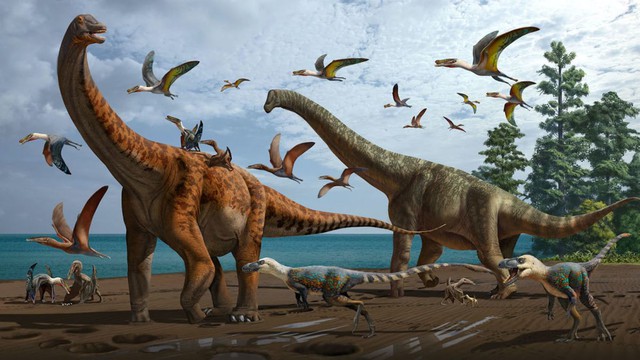 https://genk.vn/nghien-cuu-moi-cho-thay-khung-long-cung-bi-cam-linh-20220320111803283.chn
You are reading the article
New research shows that dinosaurs also get "colds"!

at
Blogtuan.info
– Source:
genk.vn
– Read the original article
here