Games
"No team wants him."
At the present time, major tournaments like LCK Spring 2022 and LPL Spring 2022 is entering the decisive playoffs stage. Not only competing for the domestic championship, but also for the only place to attend MSI 2022. If the LPL teams are proving to be quite balanced then T1 reigning absolute dominance in the LCK. The problem of Faker and teammates now is just how much they will maintain the unbeaten streak up.
T1 is racing to the finish line in LCK Spring 2022
But through each of its matches, T1 also revealed many weaknesses. These weaknesses make them face many difficulties, typically in the first leg of the group stage against DWG KIA. If it weren't for the excellence of Gumayusi – Faker as well as DK had rushed the turret phase, it is possible that T1's unbeaten circuit would have ended early, especially when Zeus was thoroughly camped in the early game.
And at these times, people think of a T1-related deal that was rumored a lot during the transfer window at the end of the 2021 season: Nuguri. With T1 on the way to the finish line, Zeus is the least experienced player in decisive battles, intense playoffs. And everyone understands, if T1 can recruit and harmonize Nuguri's play style with the whole team, it is possible that this team will be even more perfect than it is now.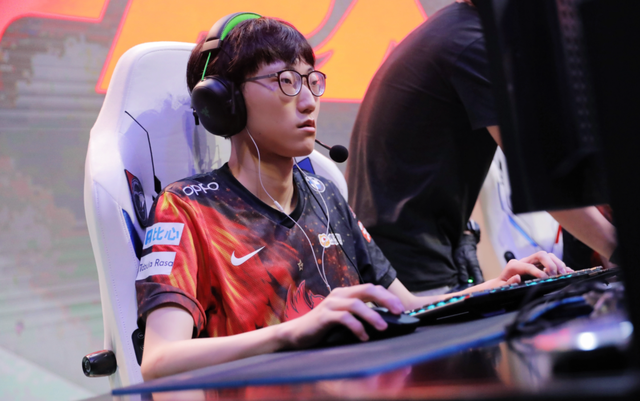 If T1 recruits Nuguri and he integrates with his new teammates, this team will be even more perfect than it is now.
But at the moment, almost no one hears about Nuguri anymore. Recently, Nuguri's old teammate and close brother back at FunPlus Phoenix – Doinb revealed the current situation of the juniors: "How can anyone want to recruit him anymore. He hasn't trained for half a year since the end of Worlds 2021. Moreover, his transfer value and salary are too high. Unless he takes a pay cut to play, no one will give him that salary right now.".
In addition, Doinb also believes that Nuguri will not return to the LPL because the player himself has previously confirmed. But "Nu Bao" could not return to DK because of the above salary reasons.
Doinb said that currently, no team wants to recruit Nuguri because "Nu Bao" has been out of action for a long time and the salary is too high.
Thus, the problem has become clear to Nuguri that not only has his level been somewhat regressed, but the salary of the 2020 World Championship champion is an obstacle for him to return. Perhaps in the near future, if she wants to make a comeback, Nuguri will be forced to listen to Doinb's suggestion and accept a salary reduction, otherwise she will be unemployed.
You are reading the article
"No team wants him."

at
Blogtuan.info
– Source:
gamek.vn
– Read the original article
here