Thể thao
Real Madrid vs Barca: Barcelona change with Xavi
Xavi faced a lot of doubts when replacing Ronald Koeman to lead Barca, and before El Clasico met Real Madrid, he left many positive impressions.
After the positive results, especially since the beginning of the year in La Liga, Xavi's revolution will be tested by the Super Classic with Real Madrid at the Bernabeu.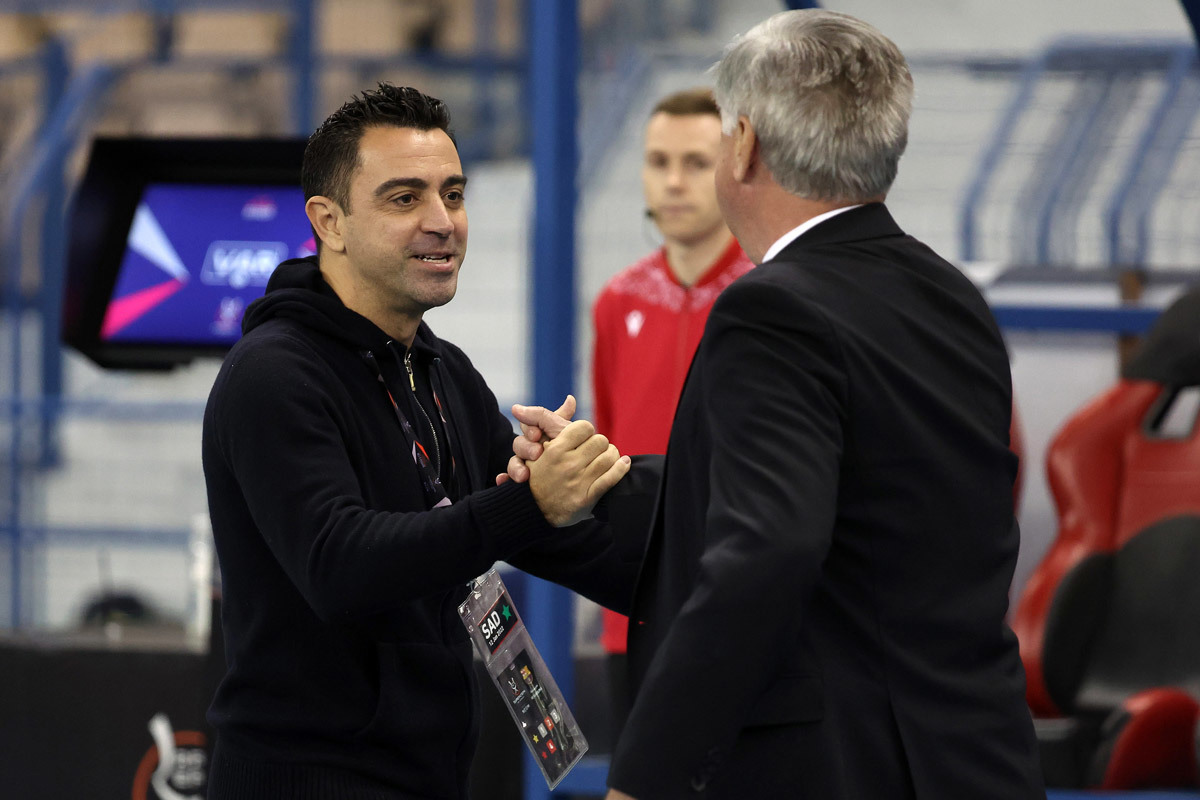 Xavi brings change to Barca
Barca changed with Xavi
When Xavi Hernandez took over the technical bench of Barcelonahe received rave attention from fans.
There's no telling what type of coach Xavi might be. Qatar is already very far on the map of European football and also at a very modest level of competition compared to La Liga.
But that doesn't matter because Xavi's return to Barca has sparked self-esteem and promised to restore form lost during a tumultuous time with Ronald Koeman (and, former president Josep Maria Bartomeu).
The former Barca captain returned to his roof in November 2021 and since then, the term "Xavi effect" has been coined a lot. He was challenged more than any other person with close supervision.
Although Xavi couldn't immediately change the dark picture, with the club operating slowly in La Liga during his early appearance, being knocked out of the Champions League shortly after the group stage, he helped the team develop development, especially with winter signings.
Along with the new contracts, the return of some injury factors, such as Pedri – the leader in the current play. A player who makes neutral fans also fall in love.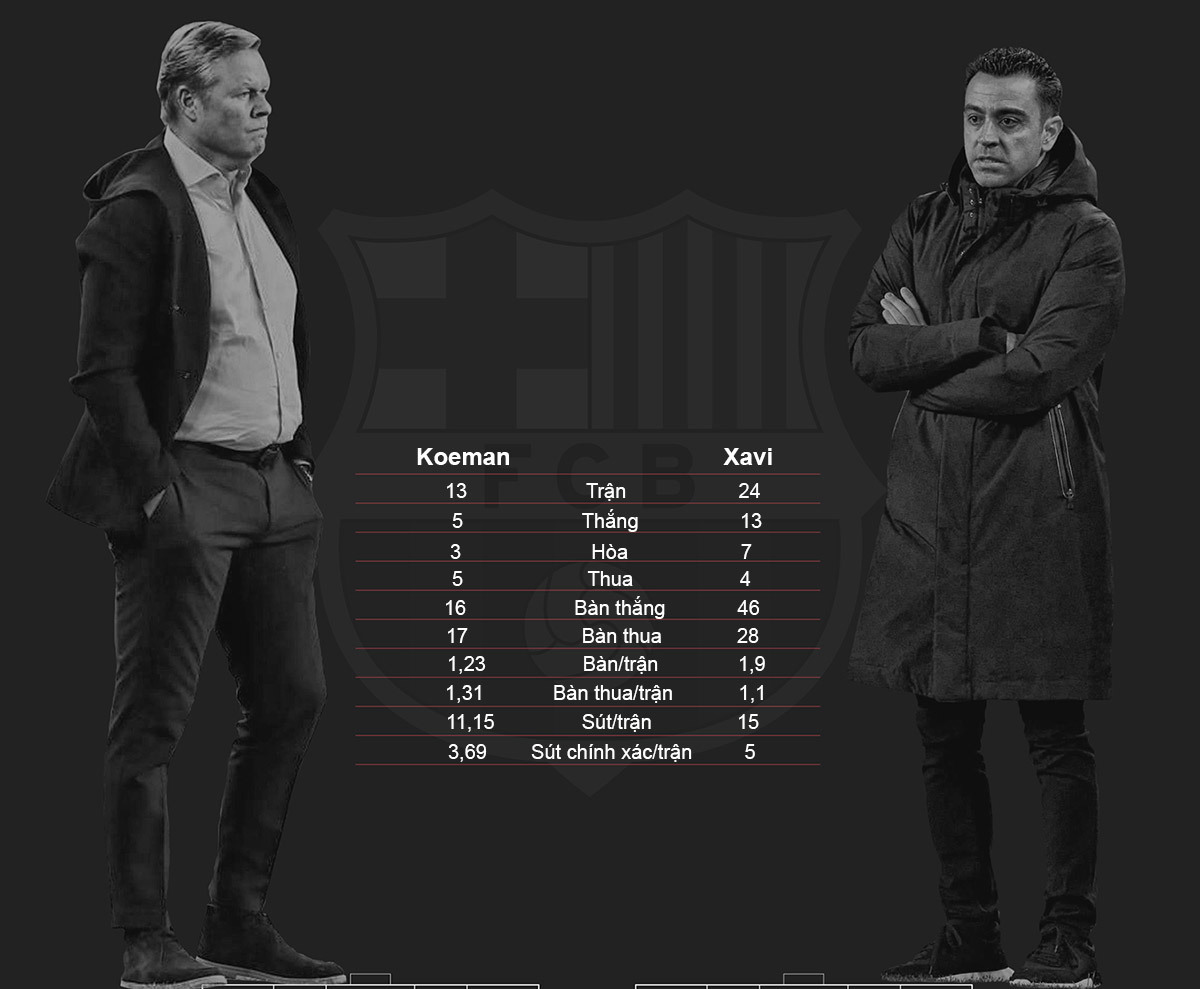 Comparing Koeman and Xavi's Barca
Matches change in terms of structure and gameplay. More results, of course! Something is moving at Barca.
Tactically effective
Bara's improvement with Xavi of course. His team is better at attack and defense with increasingly convincing automated statistics.
According to data from Beyond Stats, in 21% of Barca's possession percentage are the times they return the ball to the last 1/3 of the field; averaging nearly 400 forward passes per game.
These numbers reflect the evolution and creativity of Barca, more aggressive when in the opponent's half, capable of creating a large margin for attacks.
Positional kicks and attacking triangles are back. Xavi set the tone and the players performed correctly.
The entry of new signings is truly impressive, as Dani Alves delivers on the right wing, Adama's dribbling ability (2.6 successes per game), Ferran's mobility and ability Aubameyang's explosive scoring ability (3.5 breakthroughs at a speed of more than 28 km/h; 74.6 minutes to score 1 goal in La Liga).
The winter transfer plan has really changed the Catalunya club.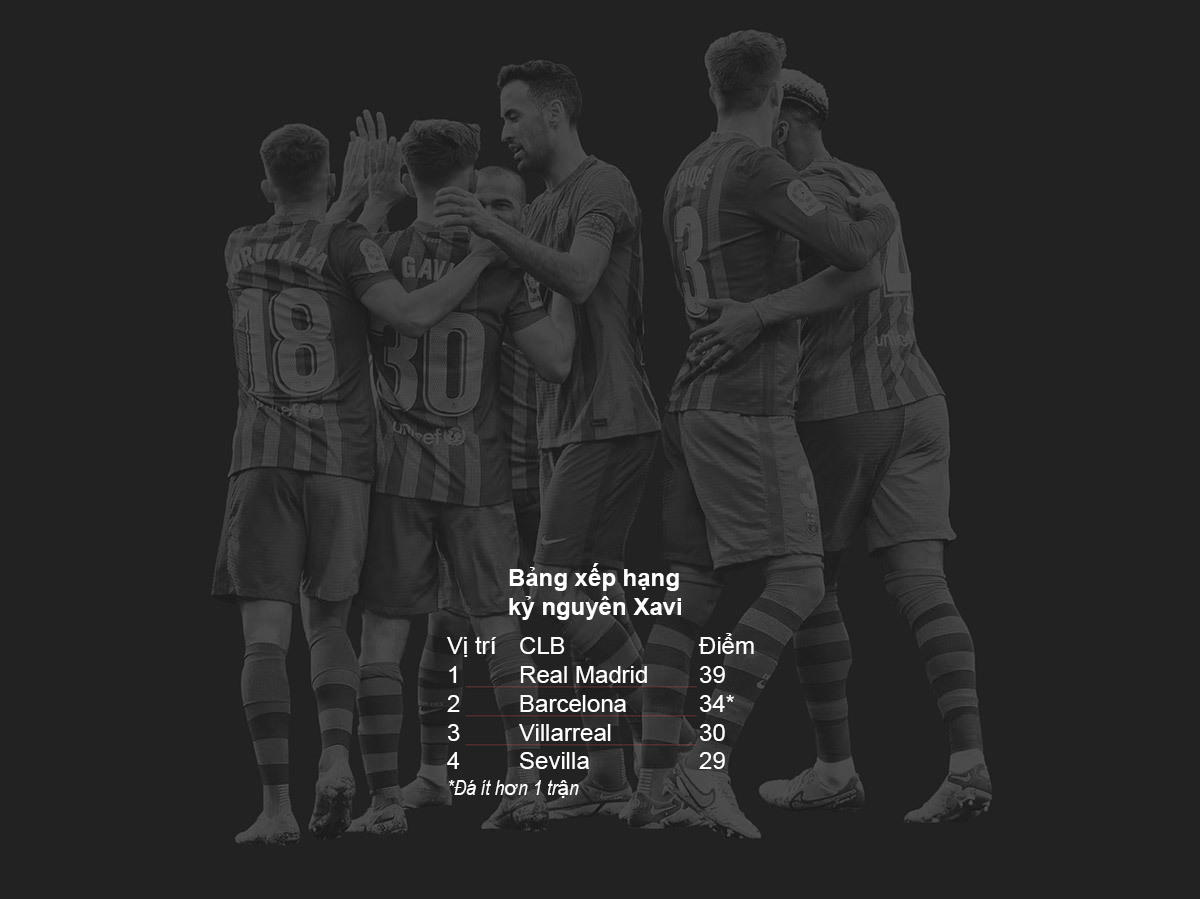 La Liga rankings since Xavi led Barca
The return of Pedri can be seen as the root of Barca. He is more active in the role of ball organizer as Leo Messi still does, or Xavi himself before, and has no shortage of Iniesta-style creative situations.
Pedri is playing naturally, bringing balance and is an indispensable element for Barca to attack.
Ousmane Dembele, after a controversial period for not renewing his contract, is also another important weapon. A very unpredictable player on the flanks.
Dembele did not stop creating mutations in the last third of the field. He has 19 passes he has made in this area.
Barca's progress is not just based on what they do with the ball, but what they do without the ball is more important. Xavi has called, from day one, to relieve the pressure after the loss, to try to make an effort and force the team to come together so as to never split.
You could say he was successful. Barca have the best PPDA (opposition passes allowed per defensive action) stats, with a ratio of 8.6.
All the players participated in the pressure, explaining how well Xavi worked. This allows Barca to gain a 15% advantage in rebounds, being the team La Liga made the most forward passes after stealing the ball, with nearly 42.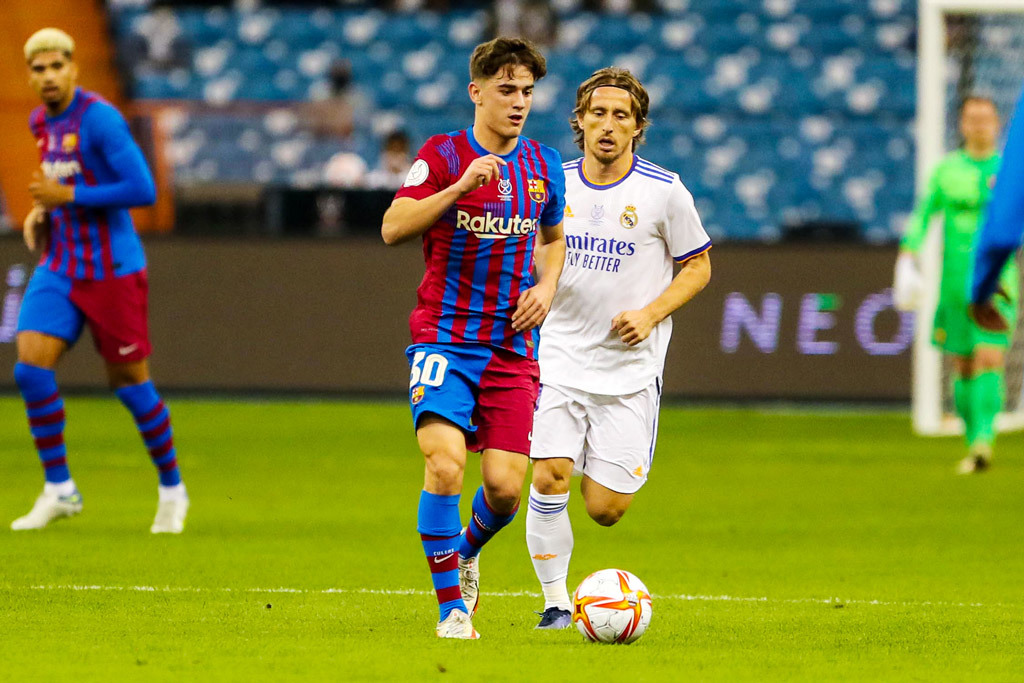 Xavi's Revolution Tested With "El Clasico"
The revolution is beginning
Not everything is positive. Barcelona still need to defend in advanced areas to create continuity for the game and not reveal space in front of the home penalty area.
Defensive weakness is something Xavi has yet to fix, partly due to the imbalance in his structure for the two front lines, and also due to Ter Stegen's lack of effectiveness in goal.
Among the few questions that can be asked of Xavi's revolution are these. Busquets, perhaps, is no longer agile enough to support the defense from afar.
Anyway, the revolution has only just begun. Xavi attracted the support of the fans, he ended his boredom in the dressing room and Barca was once again excited by what they did on the pitch.
Victory in the Super Classic match against Real Madrid, if it takes place, will help Barca take another step forward in Xavi's revolution.
Kim Ngoc
You are reading the article
Real Madrid vs Barca: Barcelona change with Xavi

at
Blogtuan.info
– Source:
vietnamnet.vn
– Read the original article
here