Business
Single mother raising 2 children, 12-year-old Vietnamese-born prodigy passed the world's top 1% university, so excellent that the school had to send its own security team to protect
Recently, the young genius girl Alisa Pham (12 years old) became the youngest student of Auckland University of Technology (AUT) – a school in the Top 1% of global universities.
According to THE magazine (the world's most prestigious and influential university ranking organization), AUT is in the group of 201 – 250 best schools in the world and ranked second in New Zealand. It is known that Alisa Pham is also the youngest student in the history of this prestigious university.
Alisa Pham's academic results have surpassed the record set by her sister – "prodigy" Vicky Ngo. Her friend Vicky Ngo became a student at this university when she was 13 years old (the youngest at that time). She is also famous for being in danger of being deported from New Zealand for being too smart.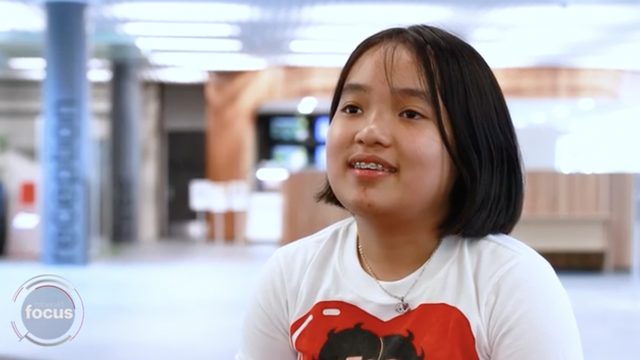 Her friend Alisa Pham (12 years old) became the youngest student at the top university in the world.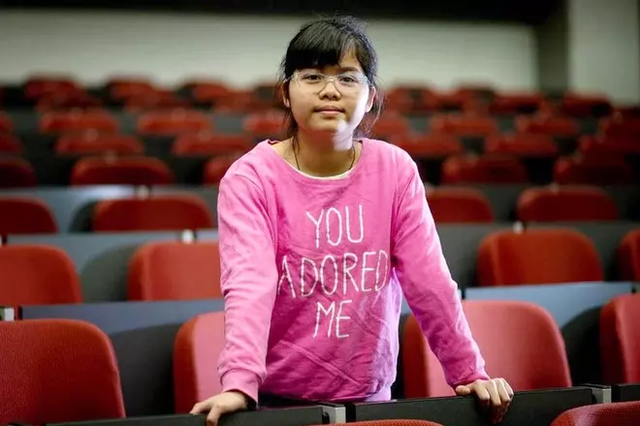 Alisa Pham's sister is Vicky Ngo – another child prodigy who was in danger of being deported from New Zealand for being too smart.
AUT spokesman Alison Sykora said: "Alisa is our youngest student to date. Alisa has made academic reports, presented herself and impressed everyone with her maturity and intelligence."
Alisa enrolled in AUT's Bachelor of Communication with a dual major in digital branding and creative branding at the age most other kids are in middle school.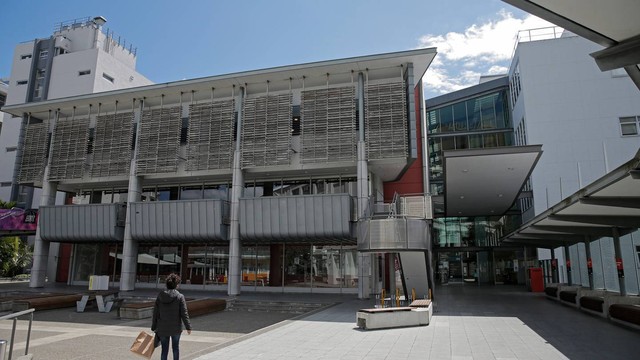 AUT has made special security arrangements, including an ambassador to accompany Alisa to classes and regular meetings with support staff.
With such a young age, the child genius has highlighted his talent. Stanford University's Office of Undergraduate Admissions also wanted to interview her as a potential freshman candidate.
AUT had to put in place the same support systems they had set up for Alisa's sister. "The system includes special security arrangements, a representative accompanying the child to classes during the first term, and regular meetings with support staff."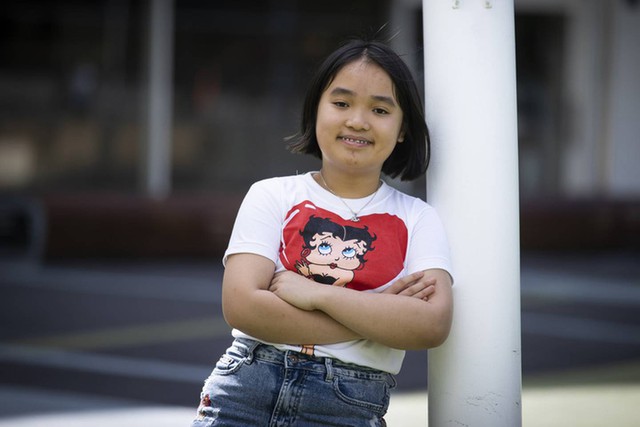 At the age of 12, Alisa Pham was studying communication and dual major.
In 2017, Alisa and her sister Vicky came to Vietnam from New Zealand with their mother. She started as a 4th grader at ST Thomas School in 2018, successfully completed her high school program within 10 months and quickly entered Selwyn College last year.
"My application to study law at AUT was unsuccessful but getting admission to study communications can be a 'huge stroke of luck', as my dream is to become a journalist". Alisa revealed.
Alisa said she was inspired a lot by her sister Vicky. Despite her outstanding intelligence, Alisa is still a child. In a recent interview, she laughed excitedly as she shared about her hobbies including squash, swimming and art.
"I'm just like any other kid who has normal hobbies. I like to draw comics and design fashion when I'm alone, but with friends, I like playing sports and playing games." Alisa emphasized.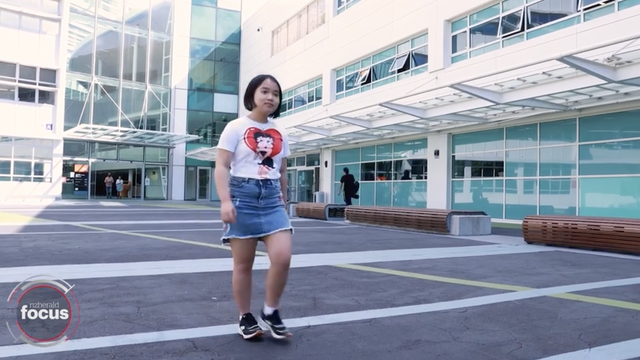 Because she's so smart, Alisa Pham received special security support from the school during the first semester.
Alisa's mother did not disclose where she wants to move in New Zealand because she wants her children to have a safe, good learning environment and better opportunities.
"I'm a single mother, so my life is centered around my two daughters"the mother shared.
The mother said that Alisa from an early age was very intelligent, she started reading books by herself at the age of 2 and was thinking about solving world problems at that age. "She's also very good at languages. I'm impressed with how she was able to use English fluently in the few short years we were here. Alisa has no problem communicating with people around, but she learns to be more mature than other kids, and that's why I feel AUT is the right school for her."said the mother.
Under her mother's guidance, Alisa co-founded an NGO called The House of Wisdom in 2020, which offers online English classes, soft skills training and investment advice. . Alisa's mother said: "Alisa is running online programs, giving advice to children in Vietnam and recently joined as a speaker to support those who have lost their parents due to Covid-19."
In addition to studying well, Alisa has also been very active in investing in stocks for the past 3 years.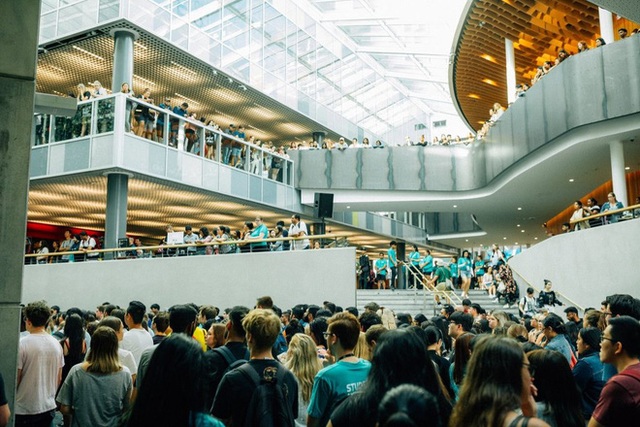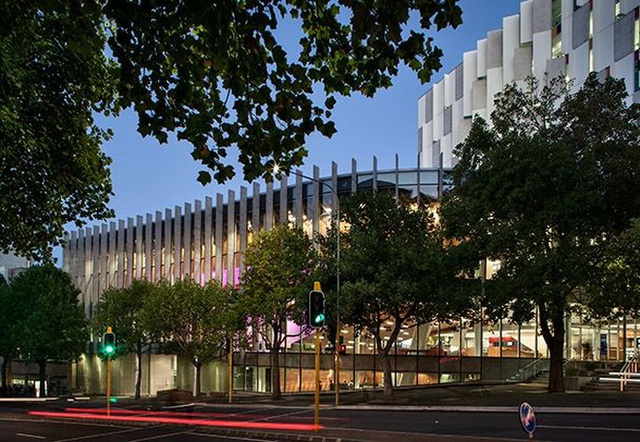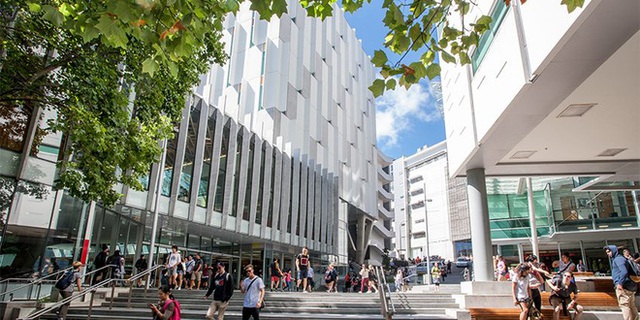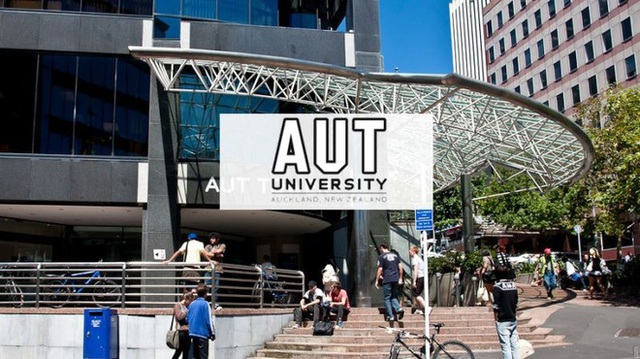 AUT school where "prodigy" Alisa Pham will attend in the coming years.
Andrew Speed, Vice-Chancellor of Selwyn College said Alisa had enrolled from St Thomas's College. Alisa excelled in her secondary school curriculum and achieved the highest score here completing levels 2 and 3 on internal and external competency assessments.
He said: "Alisa has demonstrated an independent learning style, which is the motivation for her to be able to complete the best assignments in her university environment. Alisa has achieved six excellent degrees and nine certificates of merit throughout. my NCEA studies at St Thomas' School when I was 11 years old".
Alisa said she is settling back into university life. "I was a bit nervous at first, but I guess the pressure is the step that helps me get through it. So far the classes have been fine for me, in fact one of the reasons why learning is progressing so fast is because I find the university environment quite easy, so I can fully grasp the knowledge."
Sharing about her future, Alisa still hopes to get a law degree after completing her media studies here. "I want to pursue a career in media and my dream is to become a journalist". Alisa said.
Source: NZ Herald
You are reading the article
Single mother raising 2 children, 12-year-old Vietnamese-born prodigy passed the world's top 1% university, so excellent that the school had to send its own security team to protect

at
Blogtuan.info
– Source:
cafebiz.vn
– Read the original article
here