If you don't know, at the server Truth Arena China, especially at high ranks, the reroll playstyle always dominates no matter how the meta changes. The reason is because the players here realize that if you can't survive in the mid-game, even if you finish at level 8, it's easy to be defeated. So the players here often find new reroll gameplay and the latest name is the Lien Xia team with Gangplank and Lucian.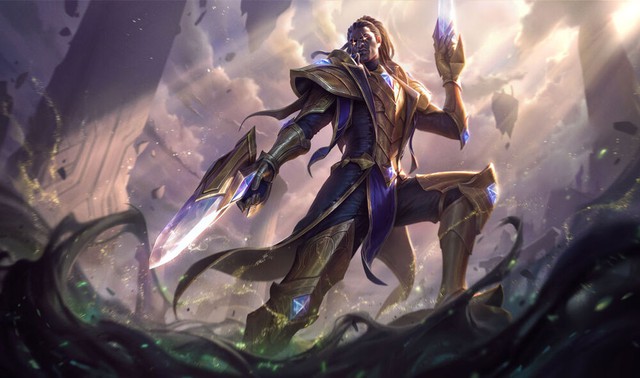 To start with this lineup, there are usually 2 ways, the first is to use Foreign Soldiers to get a losing streak to find a way to "explode" and get a 3-star Gangplank quickly. In addition, if you can't start with Foreign Soldiers, Tech with strong players in the early game is also a good choice for you to set up for Lucian and the field in the mid-game. If you own an item that increases AD at this time, you should pair it with Nocturne.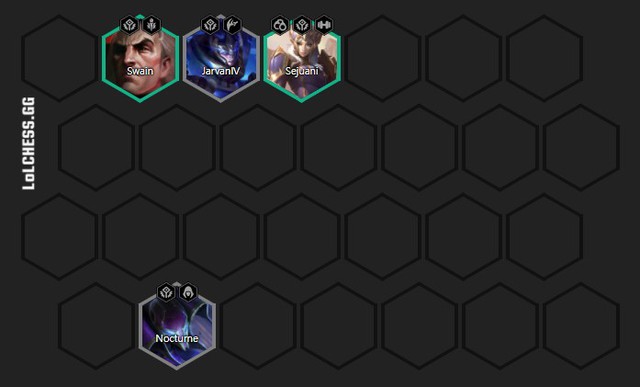 You can use team 4 Technology to keep the best health
In the mid game, you need to level 7 as soon as possible to get the highest chance of spawning 3 gold champions. Then gamers will apply slow roll gameplay to push Lucian, Gangplank to 3 stars as quickly as possible. If you are too low in health because of playing Foreign Soldiers at the beginning of the game, you can "splash money" early to push the 2 3 main gold generals mentioned above to 3 stars. Senna is also a unit that should be owned at this time when providing extremely useful Idol effects.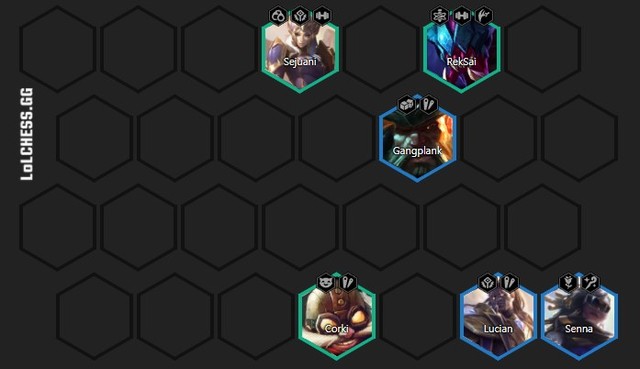 With this squad, you can survive extremely well
During the roll at level 7, you should pay attention and buy Alistar as soon as possible because this will be the main tank and control champion of this squad. In case you are lucky and raise Alistar to 2 stars right from level 7, you can "all in" gold at this time to upgrade the squad. Otherwise, going up to level 8 and adding Jinx (even if it's only 1 star) to the field to get the 4th Contact Point is a much safer way to play.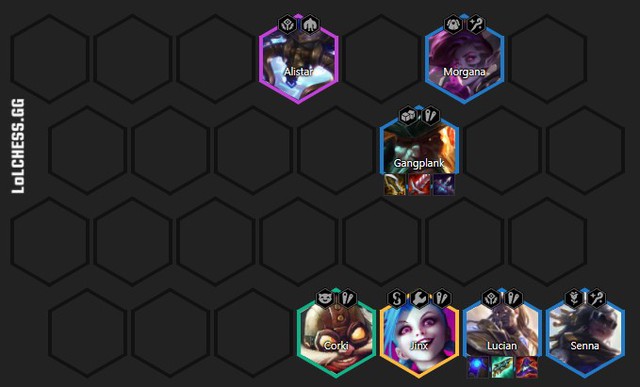 The complete lineup at the end of the game that you should aim for after pushing Gangplank, Lucian to 3 stars
For this squad, the best technology core is Luden Echo when the Gunners can activate it quite easily and add a large amount of damage. Gemstone Mosaic is also a good choice if you own a 3-star Lucian and a lot of skill damage equipment. Another very good option is Duet With Idol. The advice is that you should not get the core for the Contact-Rank system because it increases the power on the attack while Lucian, Gangplank depend on casting.
In terms of "suppressing" equipment, Infinity Sword, Blood Sword and Blue Bow are the best items for Gangplank. For Lucian, Blue Charm, Hextech Gunblade and a magic damage item are good options that you can pair. Meanwhile, Alistar should still be paired with basic resistance items such as Warmog's Blood Armor, Cape of Thorns… If conditions permit, items like Dragon's Claw, Cup of Strength will be quite suitable for Senna.
You are reading the article
Teamfight Tactics: Going against the meta with the Gunners squad

at
Blogtuan.info
– Source:
gamek.vn
– Read the original article
here