I am 29 years old, divorced 2 years ago, but currently single, I have not found new happiness. My ex-husband and I lived together for over a year, then we separated. In the past two years, we've had very little contact, and we've only talked about a few random questions about work and life.
Summer is approaching, I brought the electric fan to check and it was broken. My heart flutters when I remember last year, when we still loved each other, every time the electric fan broke, I immediately called my ex-husband to fix it. This time, I was able to take it to the store, but somehow I dialed the number.
My ex-husband and I lived together for over a year, then we separated. (Illustration)
Ex-husband showed up 30 minutes later. Watching him quickly remove the fan to inspect, repair, and dust off, I suddenly thought of the days when we were still together. Suddenly there is a call on her cell phone, she is a close friend of her ex-husband, she is in the middle, so she asked me to listen as we all know each other.
Hanging up, looking at his phone screen, I was stunned and then tears fell uncontrollably. Her cell phone wallpaper is a photo of a pair of wedding rings. Outsiders wouldn't be able to guess, but I'm no stranger, because those were the wedding rings we wore on each other's hands on the big day before. I still remember and still look forward to the past!
My mother-in-law used to hate me. He criticized my family as poor, I myself did not make much money. For him, just making a lot of money is profit, all other advantages are not worth a penny. But at that time I was pregnant unexpectedly, so he was forced to arrange our marriage together.
Unfortunately, when the fetus is 3 months old, we cannot take care of the baby. Since then, her mother-in-law has regarded her daughter-in-law as a thorn in her eyes, only wanting to find a way to get me out of the house as quickly as possible. Living with a person who hates me, and that person is mother-in-law, father, you may understand that my life is no different from hell. The only person who could protect me was my husband, but he didn't dare to go out and live alone, leaving his mother.
In the end, the two parted ways while their feelings lingered. In the past two years, I have thought many times that I hate him so much, but most of all, I still miss my ex-husband. He was very kind to me, an honest hard worker. responsibility. But the word filial piety and the word love, he cannot stand between harmony and guarantee justice for his wife.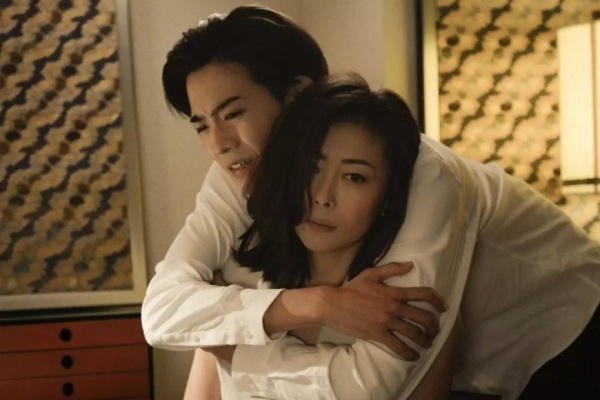 Should I give it a try, as a last chance for you and me? (Illustration)
"The ring I still keep… hopefully one day I can put it in your hand again. My mother is also old and weak now, she hasn't been able to talk to me for the past two years… Or you can come back to me okay?" he whispered. Previously, I threw the ring back at him and took my things out of the house.
Her ex-husband told his mother to urge him to look her in the eyes to remarry many times, but he was always cold and indifferent. Now the old and weak mother-in-law, no longer has the strength and passion to bully and suppress her daughter-in-law. I mean, if we get back together and can't live apart, life will be easier than ever.
I stayed up all night thinking about my ex-husband's proposal. Should I give it a try, as a last chance for you and me?
You are reading the article
Thanks my ex-husband to fix the fan, looking at his phone screen, I cried on the spot
at Blogtuan.info – Source: Eva.vn – Read the original article here