Business
The house is full of billions, buying and then "bowing" to pay the debt is as scary as rumors?
Not everyone has a few billion in cash to buy a house right away, some people even have enough but still borrow and pay in installments. Borrowing money from a bank is really scary for many people, but for many people it is a wise way to own a house because waiting for enough money will never be enough, but a rented house is forever a rented house.
Let's see how the association of people who have borrowed to buy a house solve this problem!
With only 400 million, the young couple still decided to buy a house of 1.4 billion and borrow 65% from the bank.
This is the story of the couple Tuyen Nguyen (Vinh Phuc). By the end of 2018, she and her husband decided to buy a house. After 4 years of working, the two saved about 400 million and chose to buy a 65m2 apartment for 1.4 billion in Long Bien (at that time the house was still under construction and not yet handed over). Due to lack of finance, the couple decided to buy in installments, borrow 65% from a bank and sign a loan for 20 years.
The couple try to work hard to earn money to pay off the debt with the goal that they will pay it off in 5 or 10 years, not in 20 years as they signed the loan. Fortunately, after buying a house, both husband and wife received a salary increase, plus a year-end bonus of more than one hundred million.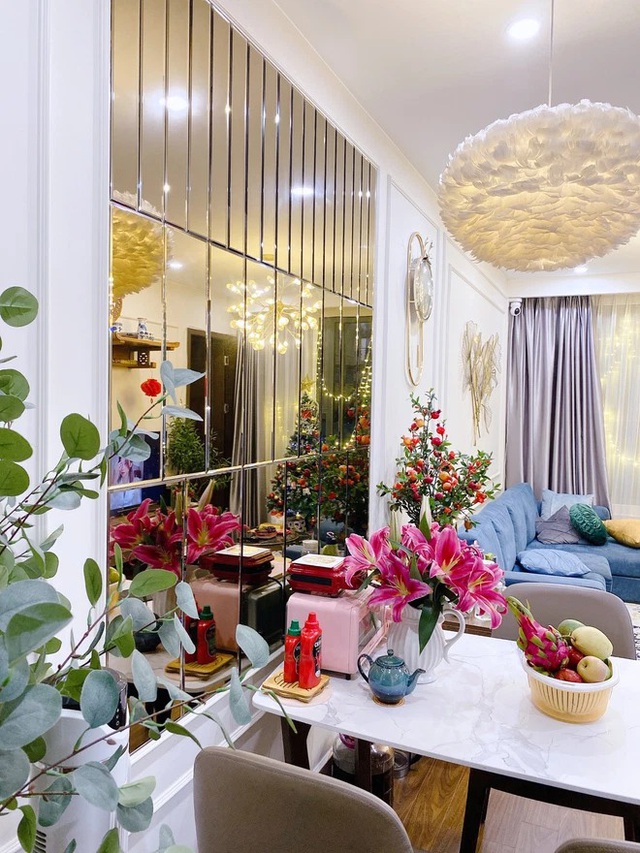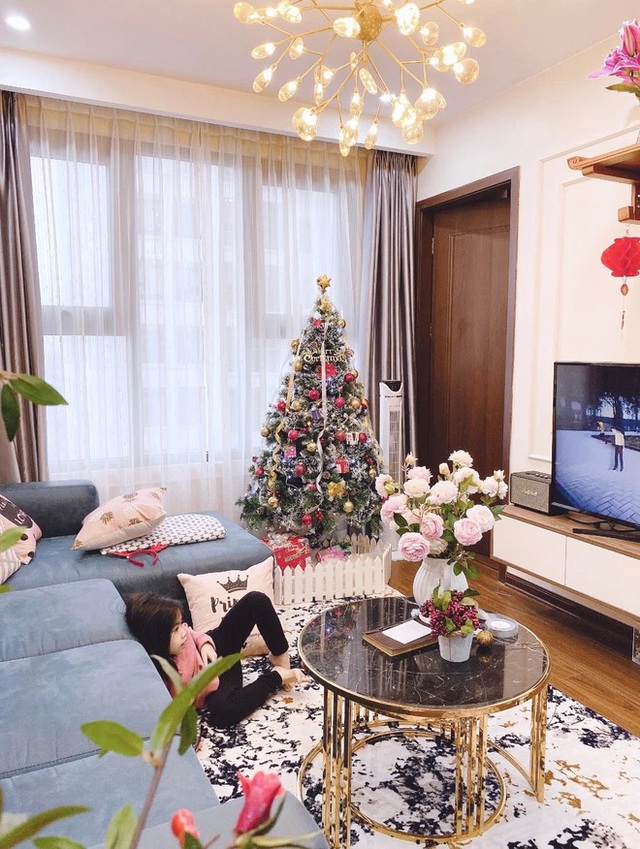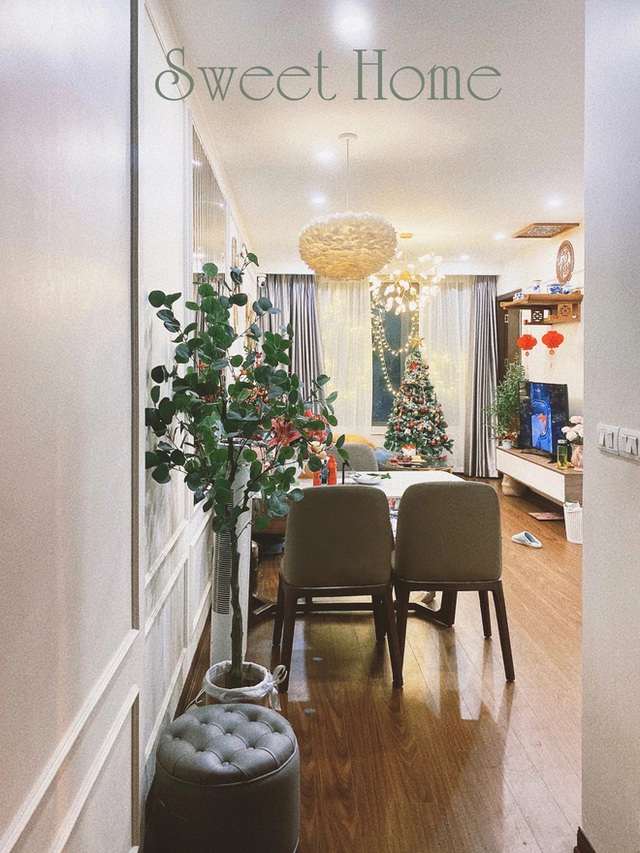 The living room of Tuyen's house is beautifully decorated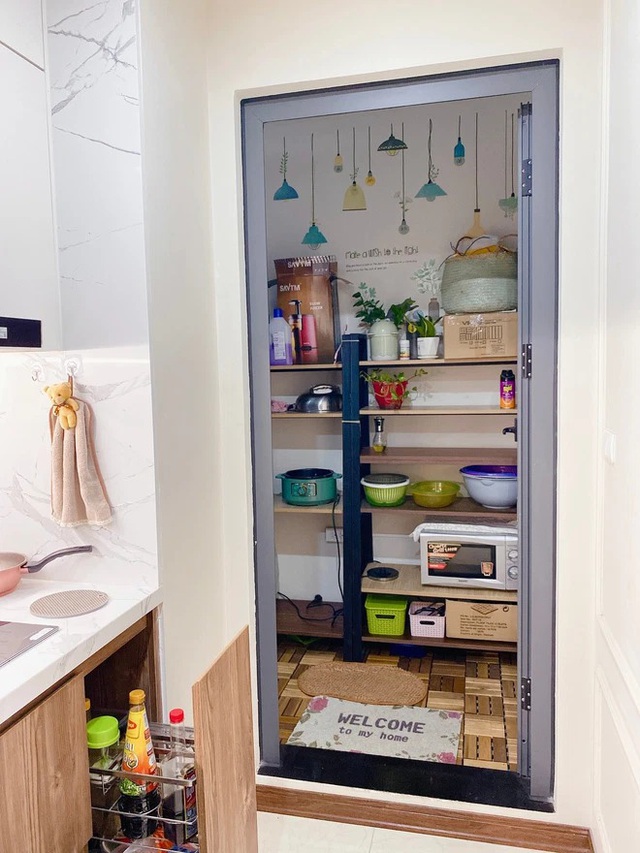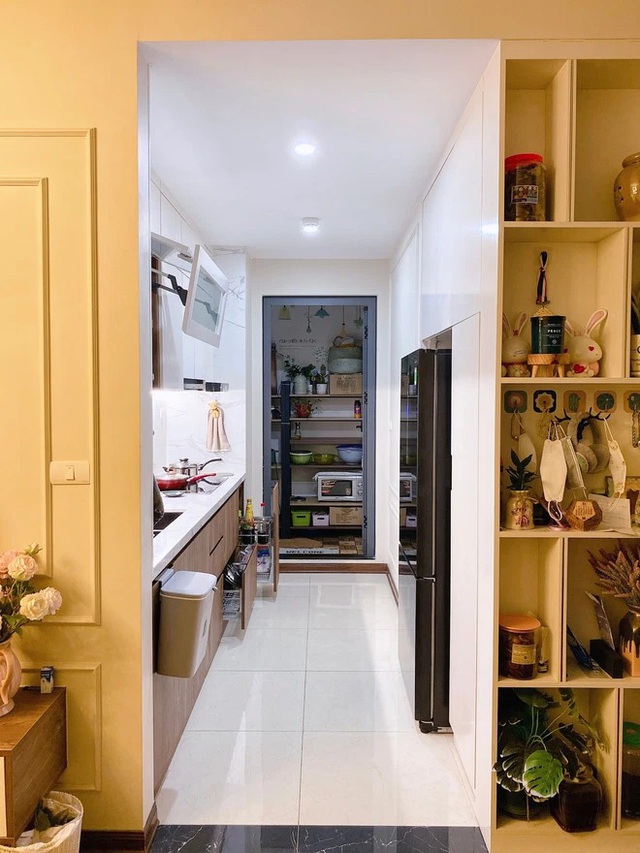 Every nook and cranny is neat and utilized as much as possible
In addition, income from outside work also helps family finances better. Tuyen received a lot of house design contracts, so during the day he went to work for a company, and when he came home, he ate quickly to return to drawing to earn more. At that time, the monthly income of the couple was about 60 to 80 million/month, of which half was salary and half was external work. Income from part-time work is used to pay off debt. This amount is deposited in a bank, after 1 year of withdrawal, it is enough to pay the entire bank debt and penalty fees.
Advice from Tuyen: "If you already have a small amount of capital, if you already have a dream to buy a house, then be brave. Just borrow to buy a house on installments like me and you will have many times more motivation and strength. to pay off the debt, but remember that you can buy within your price range, don't buy too high or you won't be able to pay the bank interest.
Don't wait until you have enough money to buy, because the money you make may not be able to compete with house prices increasing day by day."
Buy a house with 2.4 billion, ready to pay the bank but decided to… continue to owe to get capital for business
That's how the couple Thanh Thao (27 years old) "solved" the financial problem for their house.
If they wait for enough money, they don't know when they will be able to buy a house, so the two decide to buy together. In 2016, Thao's husband (who was still a boyfriend at the time) saved about 800 million VND and paid a deposit to buy a house. By 2017, the house will be received and paid according to the schedule. Because the family is not well off, the couple is completely self-sufficient.
Fortunately, at that time, Thao's business developed, income from 2 large stores. In addition, she also calculates that if there is a risk in business, her husband still has a monthly income of about 30 million to pay interest on the apartment because he has a stable job at the bank.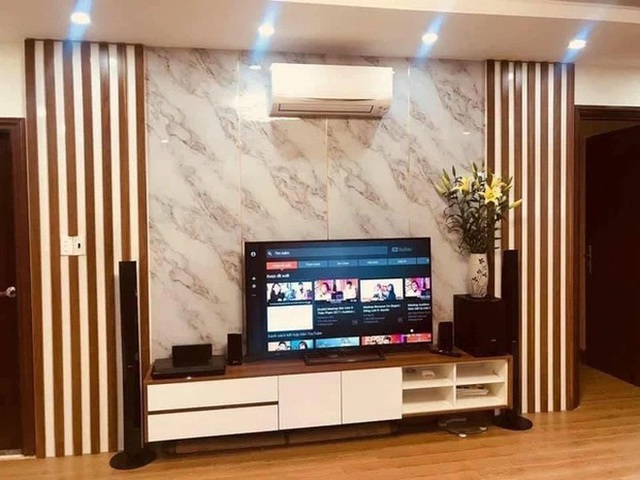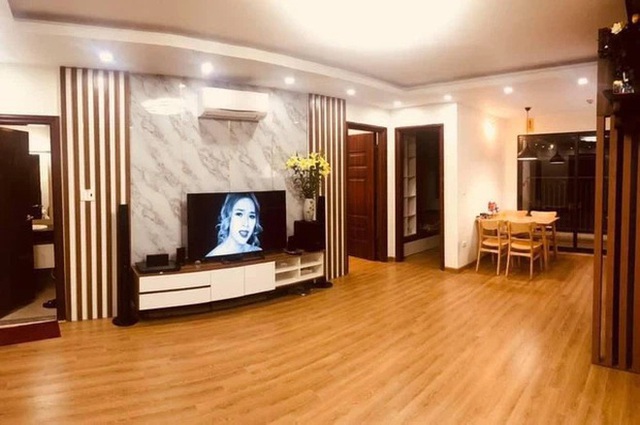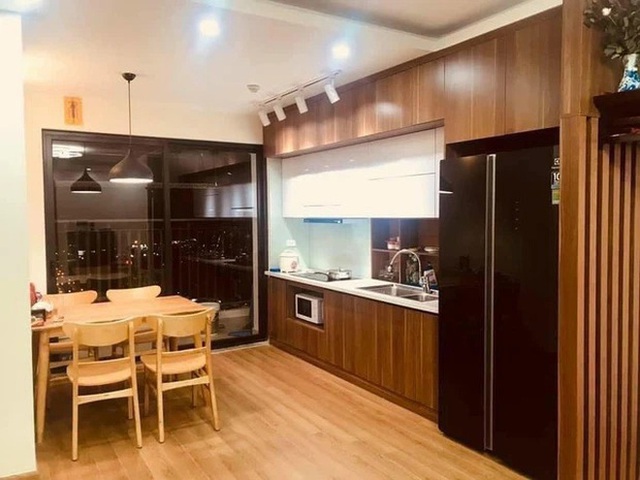 The house on Trung Kinh street of Thao and her husband
By the end of 2017, the apartment was handed over, 68m2 wide and located on Trung Kinh street. The raw purchase cost at that time was 2.4 billion, and the interior was more than 300 million. After handing over the house, the two only owed the bank about 850 million. Although the account has 1 billion available, she can afford to pay off the debt, but Thao decided to leave the money as business capital, doing business, and at the same time as a motivation for her boyfriend to try to repay the debt.
After many years of trying and calculating, in early 2021, she bought another Vinhomes apartment as an investment property and stabilized cash flow.
Advice from Thao: Real estate investment is an area to try because it is a cumulative asset and can increase in price. At the same time, this is an incentive to push yourself to try to repay the loans. If you wait long enough to buy, your home may have already appreciated in price. The amount of money to buy a house is large, but know how to accumulate small to large, gradually save from small numbers like 200-300k or 1-2 million so that one day not far away can achieve the goal.
It's better to borrow money to own a house, the rented house is not yours
That is the opinion of Phuong and her husband – more than 30 years old, currently owning a house with an area of ​​67m2 in Ho Chi Minh City for 2.3 billion (handovered with basic furniture). The cost of finishing and designing the house is 300 million VND excluding electrical appliances.
Phuong shared that this apartment was bought by her and her husband in installments, with 30% prepayment and 70% loan from the bank. Phuong is not under pressure when taking out a loan because of the long-term debt repayment method. "I borrow and pay over a long time, each month the amount I have to pay is not much compared to my income, so I won't feel burdened." Besides, she also thinks that having a house will help her to be light to do more other things and earn more money.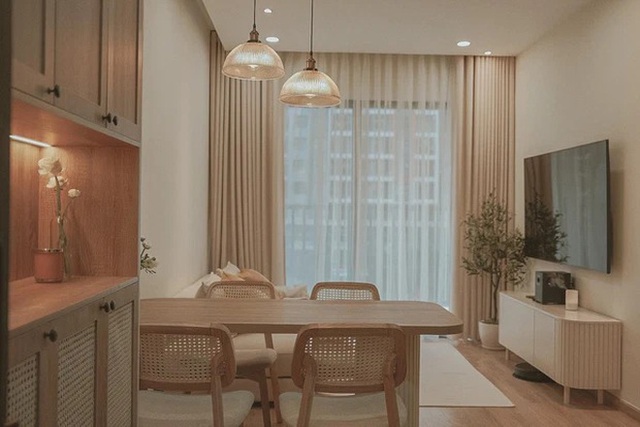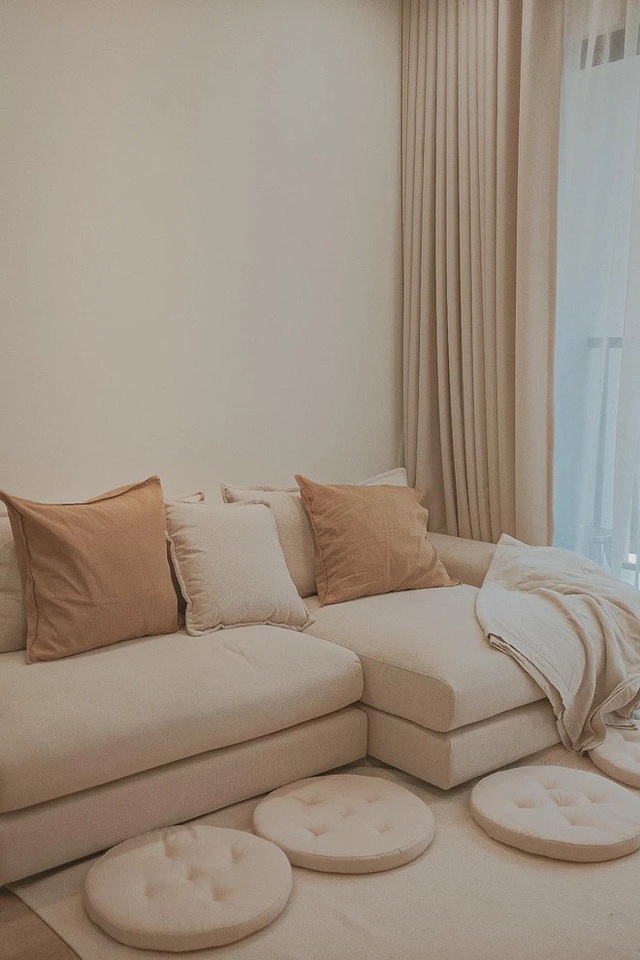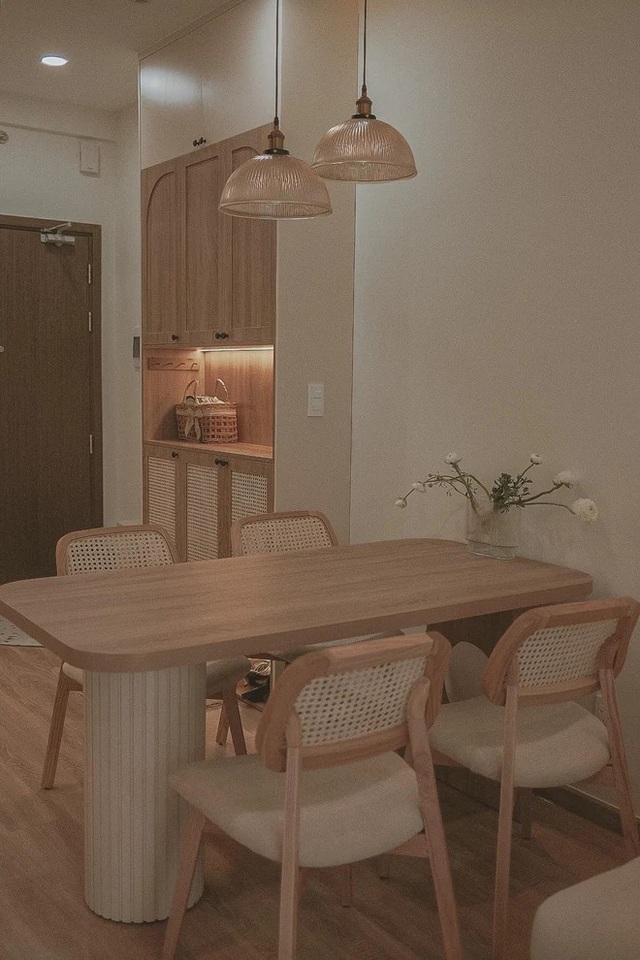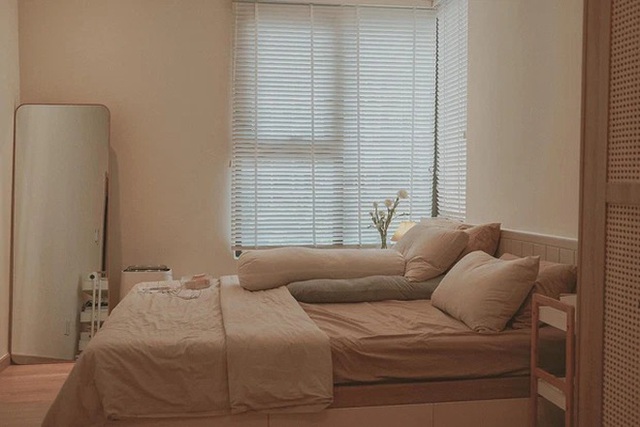 Very beautiful house of Phuong and her husband
Talking about whether to buy a house or rent a house, Phuong frankly said that taking a loan to buy a house is completely normal, even a wiser choice than renting because the house is still hers before and after. "For me, borrowing money to buy a house is not carrying a debt every month, just like renting a house, I still have to pay rent. But paying off the loan to buy a house after a while, that house is your property, and a rented house is forever a rented house "- Phuong confided.
Advice from Phuong: Buying a house will have more advantages than renting, even young people can buy a house depending on each person's income. However, if your income is too low, the house will become a burden, if you feel that your income is moderate, you should buy a house.
https://kenh14.vn/hoi-vay-tien-ngan-hang-tiet-lo-nha-toan-may-ty-mua-roi-cong-lung-tra-no-co-dang-so-nhu- loi-don-20220319100146507.chn
You are reading the article
The house is full of billions, buying and then "bowing" to pay the debt is as scary as rumors?

at
Blogtuan.info
– Source:
cafebiz.vn
– Read the original article
here