Đời sống
The man who led the widow to the mountain to hide for 50 years, chiseled 6208 steps by hand
This completely true love story touched many people in the land of billions of people.
In Chongqing (China) there is a destination that attracts a lot of people that is Simian mountain. There is a road to the mountain with 6208 stone steps. It is worth mentioning that these steps are chiseled entirely by hand by a man named Luu Quoc Giang.
When he built the road, he had only one reason: love for his wife. After the couple's love story was spread, many people in the land of billions of people had to sob.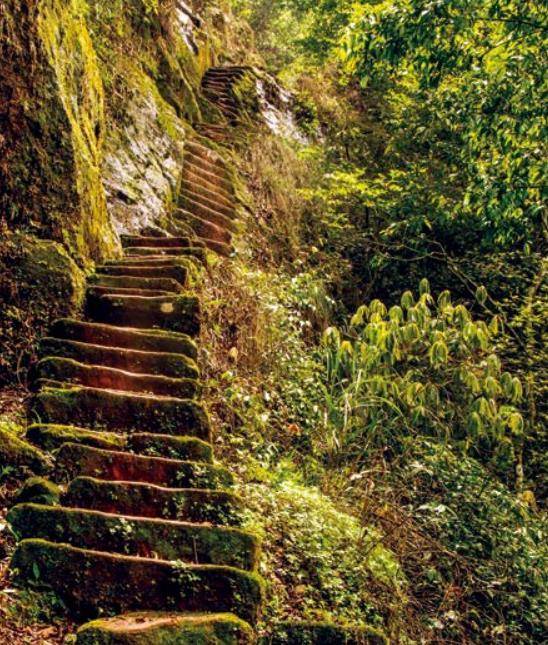 Ladders of love
***
On an auspicious day in June 1942, the Ngo family in Cao Than village, Truong Lac town held a wedding for their son. The sound of gongs and drums resounded all over the street.
Luu Quoc Giang (6 years old) is with a group of friends gathered at the village gate. Seeing the sedan chair (flower palanquin) coming, the children ran to ask for candy. Particularly Luu Quoc Giang has another special request – asking the bride to touch her mouth.
In Cao Than village, there is a custom that, if a child loses his front tooth, if touched by the bride, the new tooth will soon grow back.
To the sound of gongs and drums, Luu Quoc Giang was brought to the front of the sedan chair. A slim, slender hand reached out of the chair and slowly brought it to the boy's mouth.
Due to the stress, Luu Quoc Giang took a deep breath and closed his mouth. The bride Tu Trieu Thanh did not expect to be bitten, so she was so angry that she immediately opened the curtain to cover her face.
Luu Quoc Giang stupidly raised his head and saw a beautiful fairy-like girl looking at him with both embarrassed and angry eyes.
The sedan seat was getting further and further away, but Luu Quoc Giang was still standing dumbfounded, not moving. Seeing the boy's silly appearance, the aunts and uncles all laughed.
At that time, because he was young, Luu Quoc Giang did not understand the meaning of love, but he also vaguely knew what "married" meant. The boy thought to himself, when he grows up, he must marry someone like Ms. Tu.
For many years after that, Luu Quoc Giang and Tu Trieu Thanh did not dare to face each other. If they met on the street, Liu would respectfully greet Tu Trieu Thanh as an aunt or uncle, but never dared to look the woman in the face.
A little older, Luu Quoc Giang didn't even dare to say hello. Every time he met, he would bow or look aimlessly, waiting for Tu Trieu Thanh to pass before daring to glance after him. In Luu Quoc Giang's eyes, Tu Trieu Thanh is like a fairy, able to see from afar but not close.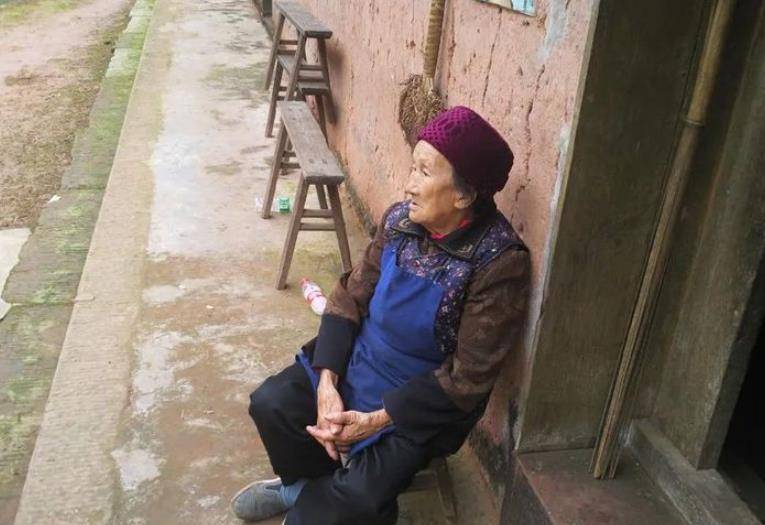 Tu Trieu Thanh's life went through many hardships.
The run away
In 1952, Tu Trieu Thanh's husband contracted acute meningitis. Because the medical level at that time was still backward, treatment was not timely, so after only one night, Tu Trieu Thanh became a widow, raising 4 children alone. The eldest daughter is nine years old, the youngest son is one year old.
But Tu Trieu Thanh's suffering did not stop there. After her husband died, Tu Trieu Thanh received many bitter words from the villagers. Her husband's parents said that she killed her husband. The children in the village also followed the adults and kept saying words that made the woman's heart hurt.
That year, Luu Quoc Giang was 16 years old. Tu Trieu Thanh has gradually aged under the pressure of years, but in the eyes of the young man, she is still the most beautiful bride.
Before the current situation of Tu Trieu Thanh, Luu Quoc Giang wanted to run to help but did not know what name to use.
Struggled day after day, Luu Quoc Giang finally decided not to care about the eyes of the villagers.
One evening, Tu Trieu Thanh took his young son to the river in the east of the village to get water, but unfortunately slipped and fell. Mother and daughter fell into the river, struggling for help in the water. Fortunately, Luu Quoc Giang's house was not far away, so he heard it and ran to save it.
When it was safe, Tu Trieu Thanh realized that it was Luu Quoc Giang – the boy who bit her finger back then, who saved the lives of mother and daughter. This is also the first time Luu Quoc Giang has dared to look directly at the fairy in his mind for the past ten years.
The kind man who helped helped him to the end, he picked up the bucket and escorted the mother and daughter to the house. But that so-called nest is just a dilapidated house, dark inside, without a single oil lamp…
Over the next four years, their relationship gradually became closer. Luu Quoc Giang completely abandoned the rules and laws of the world, often coming to help Tu Trieu Thanh from farm work to housework.
But that intimacy could not avoid the eyes of the villagers. They bitterly said that Tu Trieu Thanh brazenly seduced a young man. Rumors spread more and more, mother-in-law Tu Trieu Thanh forbade Luu Quoc Giang from going to her daughter-in-law's house. Luu Quoc Giang's parents also strongly objected.
Under pressure from the world, Tu Trieu Thanh found himself unworthy of this young man. One morning in August 1956, Luu Quoc Giang came to work for Tu Trieu Thanh as usual but was refused.
Luu Quoc Giang understood everything, but he was still stubborn. That night, he sneaked into Tu Trieu Thanh's house. "I want to marry you, we can go to a place where there are no people, I will be good to you and the children for the rest of my life!"
Early the next morning, Luu Quoc Giang, Tu Trieu Thanh and their four children no longer appeared in the village.
They escaped.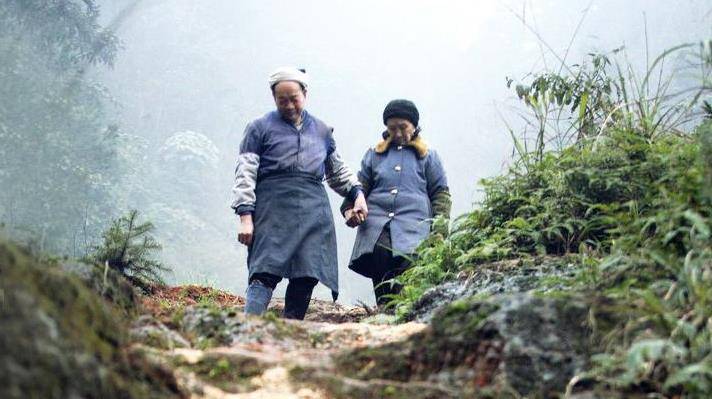 Before people knew it, the couple had been hiding in the mountains for half a century.
The house on the top of the mountain
During the 2001 Mid-Autumn Festival, a group of people from Chongqing went to a remote mountainous area. After spending two days wandering in the forest, on the third day, they saw a majestic and steep mountain appear before them.
But what was more surprising to them was that there were neatly hand-carved stone steps on the mountain.
After more than 2 hours following the steps, the group also reached the top of the mountain. They continued through a small forest, to a large flat field. There is a small house in the middle, surrounded by vegetable fields…
While everyone was amazed, there was a rustling sound in the woods behind. An old man and an old woman came out with two loads of firewood on their backs. The old couple was Luu Quoc Giang and Tu Trieu Thanh.
The two men and their children hid in the deep mountains, built a tent and became husband and wife. In order to survive, the pair go to collect wild berries, dates and wild walnuts. During a forest trip, Luu Quoc Giang was almost stung by a bee. From there, he found an effective way to make money. It is beekeeping to make honey. Honey can also supplement nutrition for children.
In June 1957, after torrential rain for several days, the couple's tent was swept away. Luu Quoc Giang had to take his family to stay in a cave. But here they could hear the nightly roar of wild beasts. The sound was so terrible that Xu Chaoqing and the children were all trembling.
Seeing that his wife and children were so miserable, Luu Quoc Giang began to build a house. It took him a year to get terracotta bricks, another year to build a simple house. When the house was completed, the family's life also began to go into order.
After that, Tu Trieu Thanh gave birth to 4 children in a row.
Except for the unfortunate death of the fourth uncle (the child of Tu Trieu Thanh and her ex-husband), the remaining 7 children have all grown up safely. When the children grow up, they go down the mountain by themselves and start their own families.
Ladder of love
Living in the deep mountains, traveling is very inconvenient. Every time Tu Trieu Thanh leaves the house, Luu Quoc Giang is worried, afraid that his wife will fall down the mountain.
To keep his wife safe, Luu Quoc Giang decided to take action. In his spare time, he used an ax to cut stones. Work started at the end of 1956 and lasted for nearly half a century. Only then did Luu Quoc Giang complete the road down the mountain with 6208 stone steps.
To prevent moss on the steps, after every rain, Luu Quoc Giang cleans it up.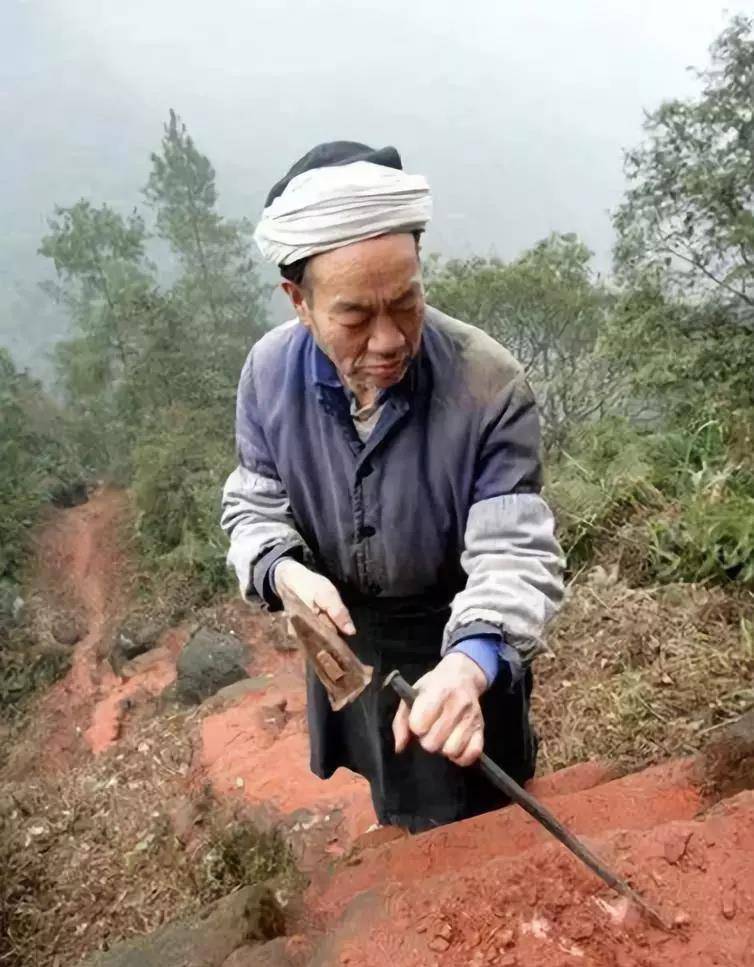 6208 stone steps were carved by Luu Quoc Giang completely by hand.
However, people living in this world will not be able to avoid divisions. And so is the beautiful love story.
In the winter of 2007, after spending the night guarding the trees in the field, Liu Guojiang fainted as soon as he returned home.
At that time, it was still dark, Tu Trieu Thanh had never come down the mountain alone, but seeing her husband in danger, she suddenly had extraordinary courage. On the way, Tu Trieu Thanh slipped and fell many times, blood and mud mixed all over her body, but she still managed to get up to go straight to her third son's house.
Unfortunately, when he found his children, Luu Duc Giang lost the ability to speak and act. After being taken to the hospital, the doctor said that the brain's blood vessel was broken, and the inside was blocked. Luu Duc Giang closed his eyes forever on 12/12/2007. Before leaving the world, he still held his wife's hand.
Luu Duc Giang's body was buried at the top of the mountain, the final destination of the "love ladder". As for Mrs. Tu Trieu Thanh, her children took her home to raise her.
On October 30, 2012, Tu Trieu Thanh also left this world. The children took her up the steps to get back to the top of the mountain. There was someone waiting for her.
Linh and Giang (According to Sohu)
You are reading the article
The man who led the widow to the mountain to hide for 50 years, chiseled 6208 steps by hand

at
Blogtuan.info
– Source:
vietnamnet.vn
– Read the original article
here