Business
The "variables" that threaten the recovery of the global economy
The global economy gradually returned to the tracks after about 2 years of being derailed due to COVID-19, adjusting activities towards a safe coexistence with the epidemic. A new normal has come to global economic and social life, and production, business, consumption and tourism activities have gradually recovered.
Everything seems to be going very smoothly, until a new variable appears. The epidemic situation in China became more serious, forcing the country to tighten more epidemic prevention measures. Fighting continued in Eastern Europe.
New variables bring new concerns, affecting the recovery of supply chains and, more broadly, the global economic situation.
Supply chain recovers but challenges remain
According to the report, UK GDP growth in January 2022 increased by 0.8 percentage points compared to a month earlier, retail sales increased by 1.9%, motivated by the easing of disease control.
On a global scale, production activities have been expanded, and cross-border freight transport has been cleared as many countries have gradually lifted restrictions from the second half of last year.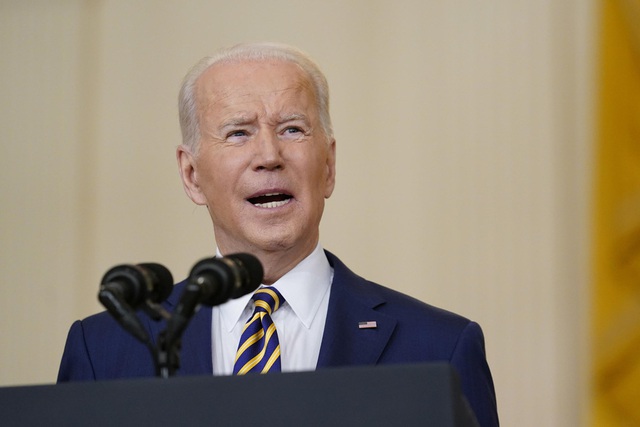 US President Joe Biden (Image: AP)
"The much-anticipated supply chain crisis didn't happen. Goods are being shipped, shelves are not empty… We are currently shipping a historic volume of cargo. Ports in Los Angeles. and Long Beach have halved the number of containers in stock." – US President Joe Biden said.
Global tourism recorded positive signs while the technology sector also saw a recovery. The labor market is also evolving. The number of workers in Mexico has exceeded its pre-pandemic level, reaching 21 million in February. The figure in South Korea is 1.1 million, the highest in 22 years. In the US, the number of people applying for unemployment benefits continues to decline.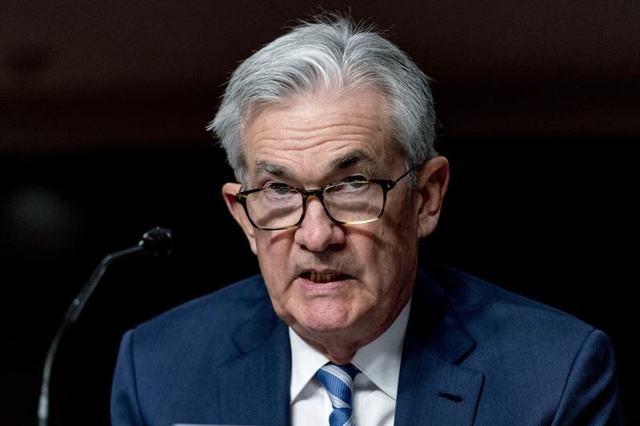 Federal Reserve Board of Governors Chairman Jerome Powell (Image: AP)
"Aggregate demand is very strong right now and most forecasters expect it to stay that way. If you look at the very strong labor market, job growth is continuing to be very strong." Federal Reserve Board of Governors Chairman Jerome Powell said.
However, the complicated epidemic situation in some countries due to the Omicron variant, such as in Europe and China, slows down the recovery. Severe congestion at China's seaports threatens to cause a series of shocks to the global supply chain.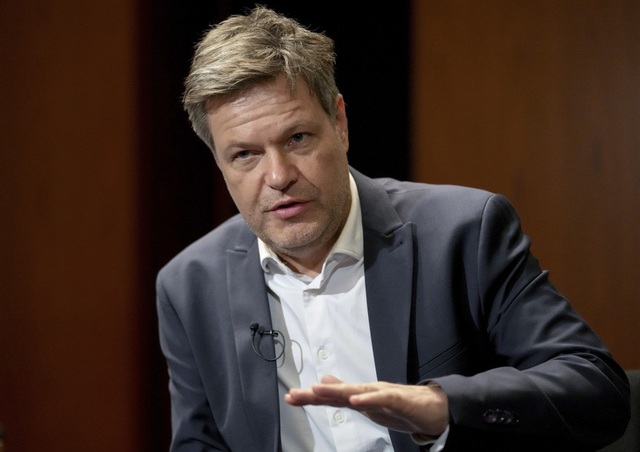 German Economy Minister Robert Habeck (Image: AP)
"The economic situation is progressing but with mixed optimism. We had to reduce our GDP growth forecast for 2022 from 4.1% to 3.6%. This shows the reality that the pandemic has hit the economy. economy is suppressed for a long time, with new variations" – German Economy Minister Robert Habeck commented.
Along with that, the Russia-Ukraine conflict has cast a shadow over the prospect of supply chain recovery. The reciprocal sanctions, developments on the ground have caused the world oil price to continuously increase, reaching a record of 139 USD/barrel on March 7. Commodity prices and transportation costs skyrocketing due to aviation disruptions also put great pressure on the supply chain.
Indian Foreign Minister Subrahmanyam Jaishankar said: "The conflict in Ukraine has a major economic impact. The effects on energy and commodity prices are visible. While disruptions to global supply chains are expected to be significant."
Jakob Kern – World Food Program (WFP) Ukraine Crisis Emergency Coordinator – said: "The food supply chain is broken. Global food prices are at an all-time high. The consequences of the conflict in Ukraine are spreading outward, causing a global wave of poverty.".
According to experts, there are still many uncertainties for the recovery of the supply chain. Meanwhile, if the Russia-Ukraine conflict continues to drag on, it also threatens to disrupt the global economic recovery.
China's rapid blockade to reduce economic damage
Recently, China has continuously blocked many key areas of the economy, causing many countries around the world to worry about the risk of a disruption in the supply of goods. The queues of container ships outside China's major ports are getting longer by the day as COVID-19 breaks out in export manufacturing hubs, threatening to unleash a shockwave to the global supply chain. . But recently, the policy of drastic blockade and quick reopening is effective.
Shenzhen, a key technology city and the leading hub for exporting Chinese goods to other countries, has just lifted the blockade of 4 districts and 1 special economic zone when there are no more positive cases after only 5 days of strong blockade. for mass testing and source containment.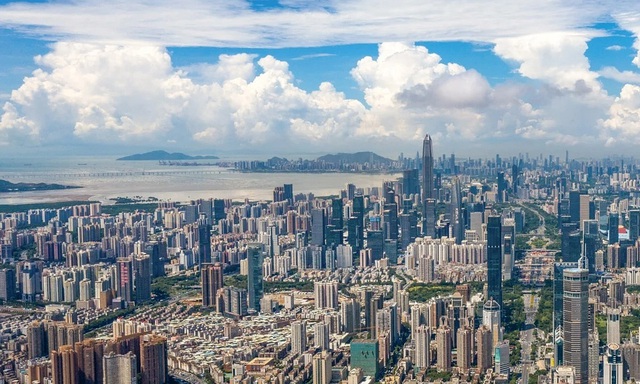 Shenzhen city, China (Photo: Xinhua)
Public transport, government agencies and businesses are back in production. This is good news because here are headquarters of giant corporations such as Intel, Volkswagen, Toyota, Huawei, Alibaba, Foxconn, factories that specialize in processing goods for Apple… Diem Dien Port, the third largest port in the world In Shenzhen, restrictions have been lifted when the epidemic is under control. The city of 17.5 million Shenzhen has set a target of a 7-day lockdown.
Many other provinces and cities also set a 1-week blockade target. This blockade is in many major economic centers such as Shanghai, Shenzhen, Jiangsu… Logistics and freight activities are inevitably congested at many major ports such as Zhoushan, Qingdao Port… because prolonged, costs increase.
Some large manufacturing corporations also actively find solutions for closed production management, requiring workers to eat, sleep, work at factories and test for COVID-19 daily. However, the solution to this situation is expensive and not easy.
Some international organizations have lowered the country's 2022 GDP growth rate and said that only easing the anti-epidemic policy will help China achieve its growth target. Currently, despite some easing in the management and treatment of COVID-19, the country still persists in pursuing the Zero COVID policy.
War in Ukraine affects global trade
First of all, a shock called "gas and energy prices" is increasing inflation and increasing electricity and water bills. As a result, households have to tighten their spending, affecting global trade in services.
The war in Ukraine is adding to inflationary pressures and capital disruptions caused by the COVID-19 crisis. The significant negative impact on confidence will reduce personal consumption and business investment decisions. Growing impact on commodity and energy supplies as well as disruptions to international trade and financial markets.
Logistics disruptions, shortages and soaring energy prices have all contributed to supply shortages and spiraling transport costs.
The risk of supply chain disruption as Russia and Ukraine lead in the production of many metals such as nickel, copper and iron; exports and manufactures other essential raw materials such as neon, titanium, palladium and platinum – all of which are important components for microchip manufacturing and the aerospace industry.
The impact of food supply disruptions is also inevitable as Russia and Ukraine together account for more than a quarter of wheat exports, 19% of corn exports and 80% of global sunflower oil exports, with Ukraine alone accounting for nearly a quarter. half of sunflower oil exports.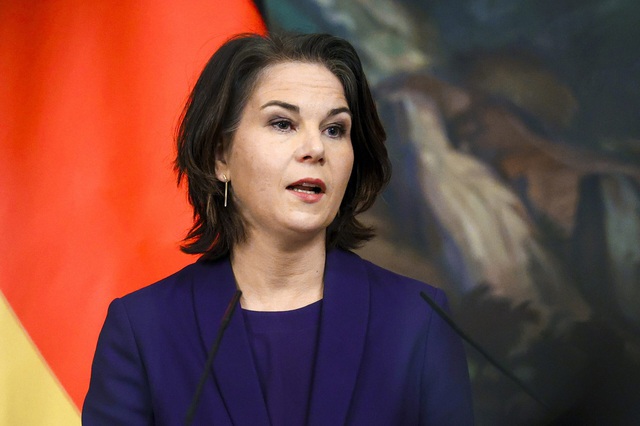 German Foreign Minister Annalena Baebock (Image: AP)
German Foreign Minister Annalena Baebock said: "There will be a huge supply shortage and it will be very severe because Ukraine can no longer supply grain and other products to countries like in Africa. The reality is that everyone will be threatened by starvation. more and this increases the risk of new conflicts".
The disconnection of Russian banks from the SWIFT international payment system not only prevents commercial activities of Russia but also many other countries around the world that have economic relations with Russia.
The Russia-Ukraine crisis has had a negative impact on the world economy in the context that global trade has just recovered from the pandemic.
Opportunities open up for Asian countries
The COVID-19 epidemic and the geopolitical tensions being assessed can reshape the world political and economic landscape, which opens up great opportunities in Asia in general and Southeast Asia. in particular. It is the connection from bilateral and multilateral free trade agreements that has been helping the economies in this region stay closely linked to common fluctuations and challenges.
According to Mr. Francis Lun – Director of Geo Securities Hong Kong (China), Asia will not be directly affected by the war in Europe but may be affected by the ripple effect, especially the for natural gas.
Ms. Emily Erxleben – Head of international business development DIT Duisburg Intermodal Terminal – said: "Faced with the shocks of the pandemic, many logistics supply chains have been disrupted and customers are looking for alternatives. The freight trains linking Europe to Asia have become one popular choice, with growing demand for commodity services".
Ms. Gao Yan – Chairman of the China Council for the Promotion of International Trade commented: "The diversified market within the framework of the RCEP agreement will help the bloc further exploit the potential of cooperation between member countries in various fields to relieve pressure from supply chain imbalances and the pandemic."
Minister of Industry and Trade Nguyen Hong Dien (Photo: Ministry of Industry and Trade)
Minister of Industry and Trade of Vietnam Nguyen Hong Dien said: "Focus on supporting so that associations, industries and businesses can take advantage of the opportunity that Vietnam is a member of many free trade agreements. Take advantage in the context of global scarcity of goods. while Vietnamese products have advantages for us to bring to the markets of other countries, maintain regular relationships with diplomatic missions in Vietnam as well as business agencies of Vietnam abroad to understand the situation happening in regions and continents so that we can react appropriately.".
The Association of Southeast Asian Nations (ASEAN) has agreed to find ways to strengthen supply chains in the region, thereby promoting economic recovery after COVID-19. Act quickly to respond to today's challenges by strengthening regional supply chains and upgrading ASEAN's free trade agreements. The challenge is there, but adaptation is also the experience gained after 2 years of anti-epidemic difficulties. Variables exist, but when adaptive flexibly, the variable can also be within the control limit.
You are reading the article
The "variables" that threaten the recovery of the global economy

at
Blogtuan.info
– Source:
cafebiz.vn
– Read the original article
here