Thế Giới
The world recorded 470.2 million cases, over 6 million deaths from COVID-19
Currently, there are 62,072 cases of active treatment while more than 400 million have recovered. Europe is the most affected region, currently recording more than 169.9 million cases and more than 1.7 million deaths. Next is Asia with more than 132.2 million cases and more than 1.3 million deaths. Similar figures for North America are more than 96 million cases, including 1.4 million deaths, and in South America more than 55.6 million cases and more than 1.2 million cases.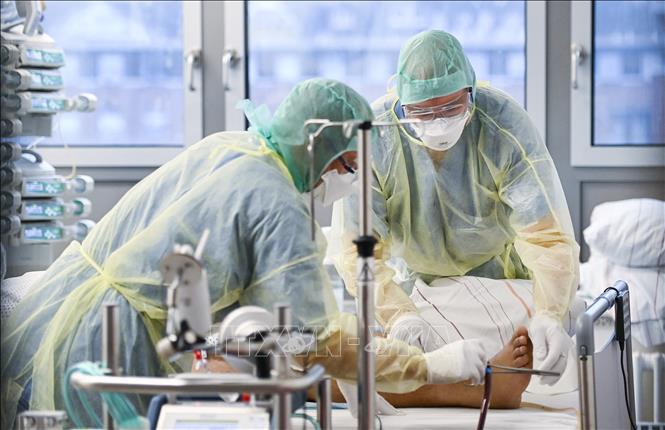 With more than 81 million cases and 997,845 deaths, the US is the most affected country in the world because of the COVID-19 epidemic. A new study by the US Centers for Disease Control and Prevention (CDC) shows that the rate of African-American adults in this country being hospitalized for rabies COVID-19 is nearly four times higher than that of whites during the period. The peak of the infection wave caused by the Omicron variant of the SARS-CoV-2 virus last winter.
According to the CDC, hospitalization rates for people of African descent are the highest of any racial and ethnic group during the COVID-19 pandemic. The CDC also noted in its study the removal of barriers to immunization access among people with higher rates of hospitalization due to COVID-19, including people of African descent, as a public health priority. plus urgent.
India ranks second in the world in the number of infections, with more than 43 million cases, almost half of that of the US. Meanwhile, Brazil ranks second in the world in terms of deaths, with 657,157 cases, more than 100,000 more than India.
"Deltacron" and "Stealth Omicron" are two new sub-variants of the SARS-CoV-2 virus that causes COVID-19 that are emerging and causing many concerns. The Independent (UK) said that the global number of Deltacron infections is still unknown. Initially, about 30 cases were identified in the UK, about 20 cases in the US, some cases in France (where this sub-variant was first discovered) as well as in the Netherlands and Denmark. With the stealthy Omicron, the numbers are clearer.
In the UK, this subvariant accounted for 57% of the 27,000 new cases recorded in the last week of February. In the US, the stealthy Omicron accounted for about 23.1% of all cases. The wave of epidemics in mainland China, Hong Kong (China) and South Korea is attributed to both Omicron and Omicron stealth. Hopes that the COVID-19 pandemic was coming to an end have been showered with cold water with the latest statistics.
The number of new cases in the UK continues to increase. China must witness a new wave of serious epidemics. South Korea recorded a record high number of new cases. Africa has a 14% increase in new cases. New sub-variants such as the stealthy Omicron are believed to be the driving factor behind this situation.
On March 20, China locked down another city of 4.5 million people due to the spread of the epidemic. Specifically, stay-at-home orders have been issued to millions of people in Jilin city (Northeastern country) in an effort to respond to the largest outbreak of COVID-19 in the past two years. The above order will take effect for 3 days from the night of March 20.
On March 20, more than 4,000 new cases were recorded across the country, of which two-thirds were in Jilin province, bordering Russia and North Korea. The provincial capital, Changchun City, on March 19 also announced tightening restrictions for 3 days. Since March 11, Changchun's 9 million people are only allowed to go out every two days to buy food. The new measures only allow healthcare workers and epidemic prevention workers to leave their homes.
However, joining the trend of safe coexistence with the pandemic, Algeria and Tanzania have relaxed entry conditions since March 20. Specifically, passengers only need to present a certificate of vaccination against COVID-19 (with 2 doses) less than 9 months old to be able to enter Algeria. The requirement to test at the airport is also waived. This is considered the most favorable condition since the country applied measures to prevent the pandemic from March 2020. According to a statement by Prime Minister Aïmene Benabderrahmane, these easing measures are applied by air, land and sea throughout the territory of Algeria. However, unvaccinated passengers must provide a negative RT-PCR test no later than 72 hours prior to departure.
Similarly, Tanzania's health authorities have also published new travel guidelines, in which fully vaccinated passengers, including Tanzanians, will be exempted from COVID-19 testing upon entry. Passengers will only have to present a vaccination certificate with a confirmation QR code upon arrival. The new guidelines, effective from March 17, apply to passengers who have been vaccinated with vaccines licensed by the Tanzanian Government and the World Health Organization (WHO).
Persons who have not been fully vaccinated or are ineligible for vaccination must have a confirmation of a negative PCR or nucleic acid test with a confirmation QR code within 72 hours prior to departure. If this group does not have test results, upon entry, they will have to perform a self-paid PCR test (USD 100) and self-isolate while waiting for the results. Passengers transiting through Tanzania are not required to meet these conditions unless specifically requested.
For its part, Malaysia is also preparing for the safe reopening of the border from April 1, by recommending that travelers before entering the country need to comply with 3 regulations to avoid congestion at international border gates. . Firstly, visitors on entry must download the MySejahtera application to their mobile phones; Second, download the results of the RT-PCR test within 72 hours before departure and fill out the pre-entry forms. After completing these forms, travelers will receive a "Tourist Card" on the MySejahtera app and be able to board the plane. According to Minister Khairy, with the above two mandatory measures, visitors will save time for immigration procedures from 30-45 minutes compared to 60 minutes compared to before.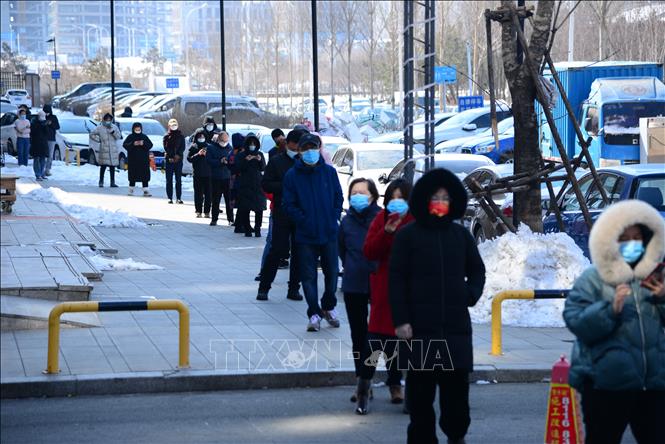 On March 20, China's National Health Commission (NHC) said there had been positive progress in the development of monovalent and multivalent vaccines against the Omicron variant of the SARS-CoV-2 virus. Preclinical studies with some of these vaccines have been completed and are in the process of registering for clinical trials. According to the NHC, the study shows that the Omicron variant does not completely evade current vaccines. The vaccine remains effective in reducing the risk of hospitalization, severe illness or death caused by the Omicron variant. The booster shot is also effective in reducing the risk of breakthrough infection by the Omicron variant.
You are reading the article
The world recorded 470.2 million cases, over 6 million deaths from COVID-19

at
Blogtuan.info
– Source:
baotintuc.vn
– Read the original article
here