Have you ever wondered how the car in the showroom has a clean shiny appearance, or a car after a spa trip looks like new. All have their own secret and if you follow, you also become an expert.
Here are some cleaning tips and notes cari will help you take care of your car every day.
Do not wash the car when the temperature is high
If the car is exposed to direct sunlight for a long time, let the car cool down. Washing the car while it is still hot will cause the water to evaporate faster, and leave water stains on the paint surface.
Cleaning bird droppings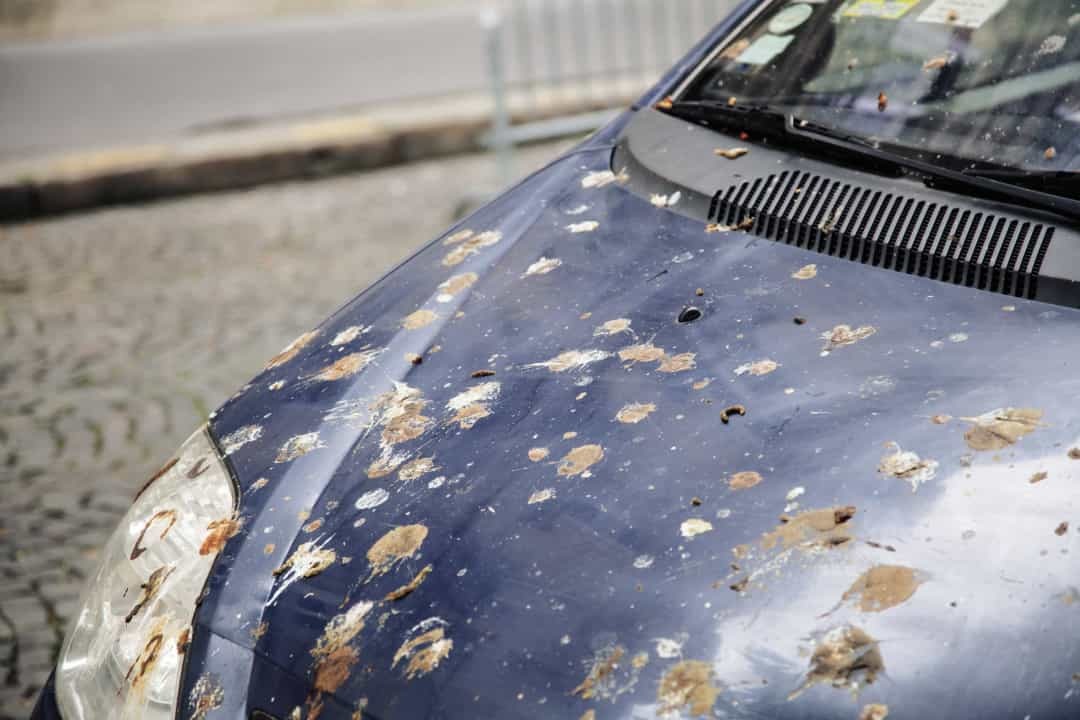 Dried bird droppings will be difficult to wash off in the usual way
Bird droppings are not only dirty, but can corrode painted surfaces. Even if left for a long time, it will not be able to wash off even with soap or detergent. It is best to wash it as soon as you find fresh bird droppings. If not, you can spray WD-40 all-purpose anti-rust oil on the area, let it sit for a minute, then wipe it off.
Remove stubborn stains on the windshield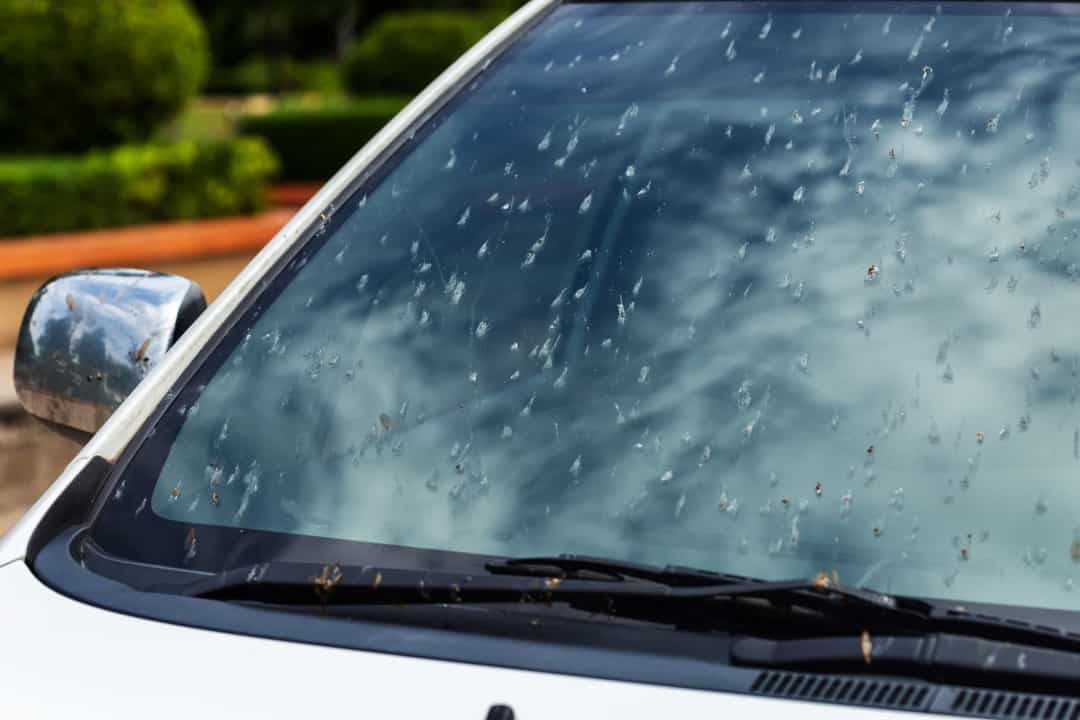 Stains on glass caused by dead insects sometimes cannot be washed in the usual way
If you are having trouble with windshield wipers that can't wipe away dirt like insects, tree sap…then try with carbonated water like Coca-Cola. Dip the rag with Coke and wash the windshield. Then rinse with fresh water.
Always use two separate buckets of water
One filled with soapy water and another for washing wipes. This will help clean your wiper if it still sticks to sand when cleaning the car, avoiding paint scratches. After that, you should change the water if you feel that the water bucket is dirty.
Rinse the car with water before spraying foam
Do not apply soapy water or cleaning solution directly to the car before rinsing with water. This will help remove any dirt before you start the car wash process.
Use the right type of bleach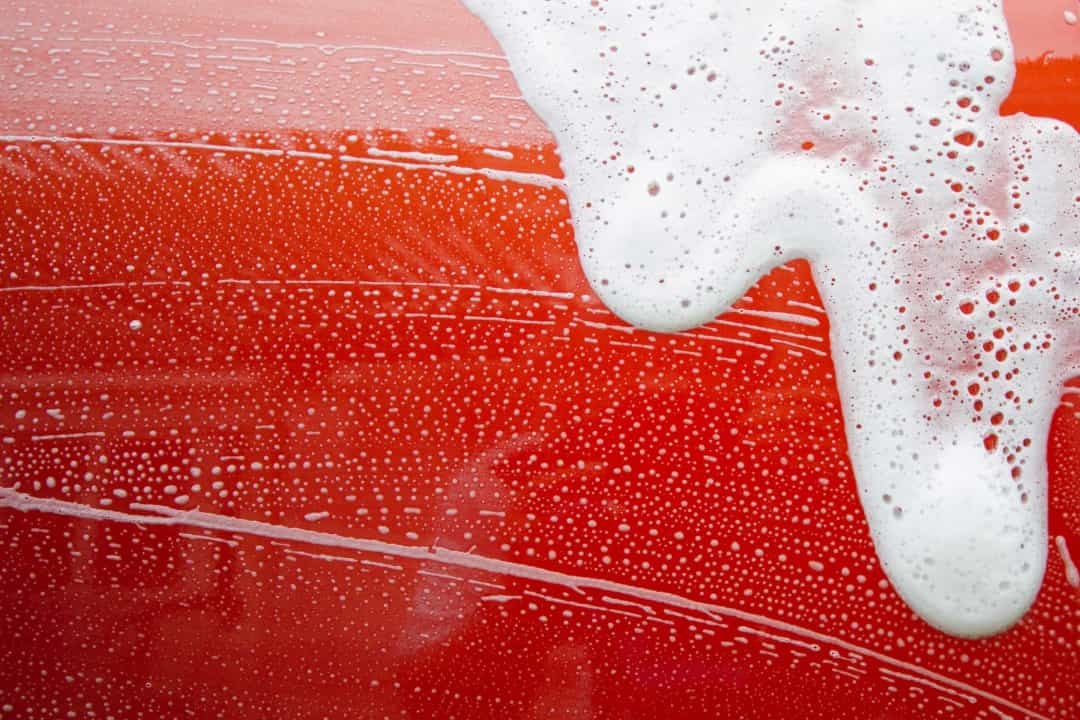 Not all soaps are suitable for car washes.
If you use dish soap to wash your car, think again because it's not suitable. This will harm your car's paint. It's best to buy a bottle of the right car wash from an auto shop since it already has ingredients that won't harm the paint.
Do not use sponge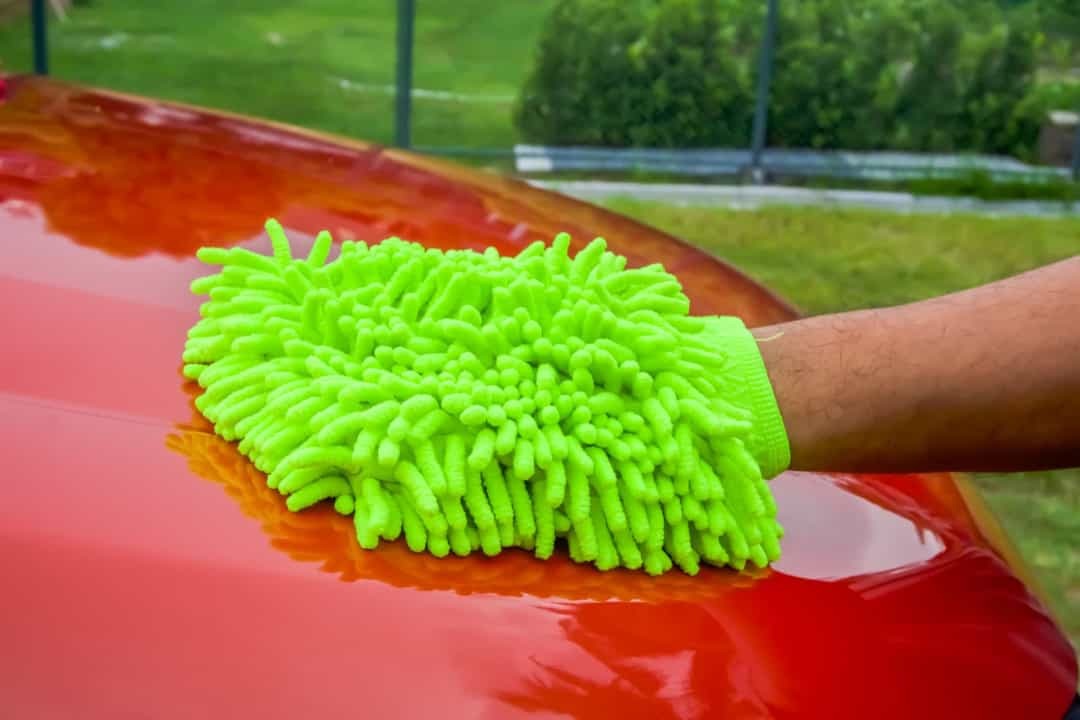 It is recommended to use a towel or a car wash with many small, soft fibers
The sponge will trap dirt particles that can scratch your car. Use a microfiber car wash instead. Similarly, when wet, dry also use a separate towel with a fiber surface to dry, to avoid scratching the paint.
Dry the window in two directions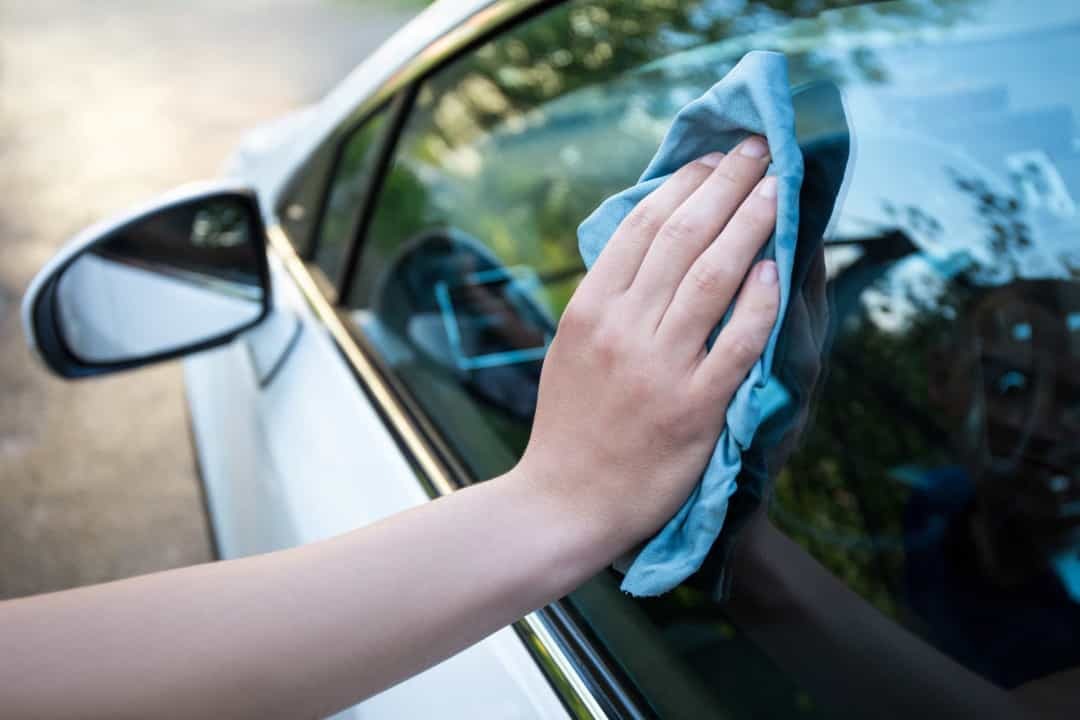 Drying the car also needs a cleaning principle and direction
You can avoid streaks by drying the windows in different directions. Do it outside in one direction and inside in another (e.g. horizontal in one direction and vertical in another).
Remove scratches before polishing
If we want the car to be clean and shiny, we can use conditioners to polish the paint surface. However, it should be noted that the scratches of the paint must be treated before polishing. If the scratch is small, cana cream can be applied before polishing.
Note the plastic material before polishing
Make sure that some plastic parts are covered before polishing the painted surface. Wax polish can stain these resins, so apply a restoration product first or, if possible, avoid touching them when polishing.
Complete
Synthetic wax is the secret to making your car really shine. It will give an extremely polished look.
After applying the wax, you can use a microfiber towel and wipe in a circular motion to remove the wax. If possible, a polishing machine should be used to get the desired result.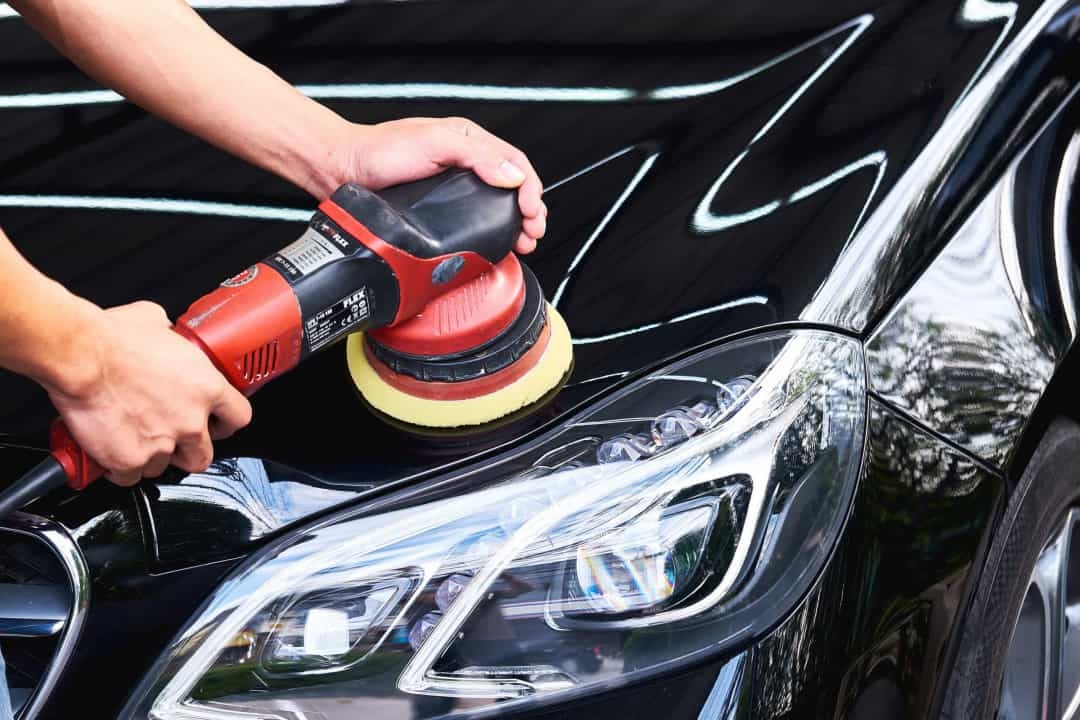 Polishing process with surface wax helps the car become shiny
To check the surface after polishing, do not touch it with your hands, but use a nylon glove to avoid dust.
Dinh Quy (according to starsinsider)
What perspective (or experience) do you have on this issue? Please share the article about the Department of Automobiles and Motorcycles by email: [email protected] Appropriate content will be posted. Thank you!
You are reading the article
Tips and tricks to clean your car like a pro

at
Blogtuan.info
– Source:
vietnamnet.vn
– Read the original article
here