Business
Ukrainians go online thanks to Elon Musk's satellite Internet
Starlink is a division of Elon Musk's space company SpaceX. The service uses terminals that simulate a TV dish antenna, usually mounted on roofs, to access the Internet via satellite in remote areas.
In recent years, Starlink has developed rapidly, surpassing competitors in the same field when launching more than 1,000 satellites into space. People can sign up for a $99/month package, not including $499 for the device. But Starlink says it takes six months or more to deliver.
Elon Musk's Ukraine reply
As hostilities broke out, Ukraine faced cyberattacks and firepower that threatened to bring the Internet down. So, Ukraine's Minister of Digital Transformation Mykhailo Fedorov took to Twitter, asking billionaire Musk for help. Hours later, Musk replied: "The Starlink service is up and running in Ukraine. Terminals are on their way."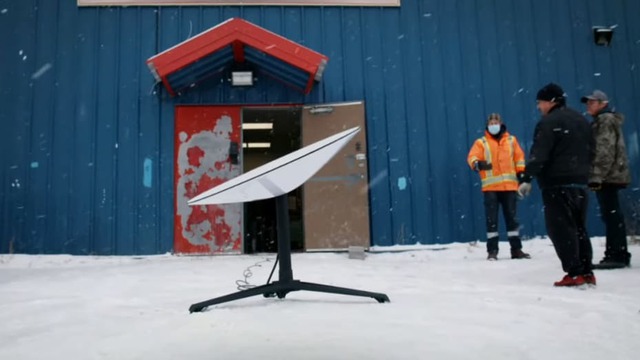 A Starlink device. (Photo: SpaceX)
Speaking to the Washington Post, Mr. Fedorov said Ukraine received thousands of antennas from Musk's company and European allies every day. He himself also used Starlink to communicate with the newspaper and did not forget to rate "excellent quality".
Ukraine's Minister of Digital Transformation is also the one who pressured Silicon Valley to take its side in the conflict with Russia. Experts say his efforts have far-reaching implications for the future of the war. The Internet has become the basic tool for communication, news updates, and even the power of weapons.
There are many causes of Internet disruption, such as power outages, undersea cable problems or bombings. Starlink technology is used by Ukrainians and authorities in areas where Internet connection has been lost. Starlink equipment is also sent to domestic technology companies to help them maintain network connectivity. The Times of London reported that a Ukrainian unit used Starlink to connect with a drone to attack the Russian army.
Traditional Internet fallback
An unnamed source revealed that there are more than 5,000 Starlink devices in Ukraine. However, according to experts, the Starlink network is not enough to maintain an Internet connection for an entire country. It is a reliable backup in the event of a traditional Internet service failure. Mr. Fedorov said that he is in discussions with leaders and businesses in Europe about additional satellites and mobile network technology to support.
Data monitoring services indicate that the Internet in Ukraine declined from the first day of Russia's attack on Ukraine (February 24) and has not fully recovered. However, the connection remained relatively stable, even during massive Russian shelling.
Before Mr. Fedorov tweeted to Musk, SpaceX was also looking to bring Starlink to Ukraine. The Ukrainian minister's tweet means permission for SpaceX. The Digital Converter is trying to bring Starlink devices to areas where Internet connection has been lost. According to Fedorov, billionaire Musk and Ukrainian President Volodymyr Zelensky also called each other.
Of course, there are concerns that go along with Starlink. Like all other forms of satellite communication during the war, Starlink signals could be used to detect the location of antennas. Musk warned on Twitter that it was not clear whether Russia used them to target attacks. He recommends that users only turn on the device when necessary and keep it away from people.
However, Mr. Fedorov shared, so far, this has not been a problem. Cyber ​​attacks have not yet targeted the system.
Because it is still new, it takes more time to learn the effects and how to use Starlink in combat zones. It can be useful, but there are many unknowns, says Brian Weeden, Program Planning Director of the nonprofit Secure World Foundation.
In Kyiv, a Ukrainian engineer, after seeing the exchange between Mr. Fedorov and Mr. Musk on Twitter, rushed to reassemble the equipment Starlink bought a few months ago. As an engineer, he bought it just to take it apart and look at it. Now that Starlink has been activated in Ukraine, he thinks it will help. Internet service was working, but he still put the Starlink antenna in the window and turned it on to check. The pace is pretty fast, he said.
"Internet connectivity is really important in Ukraine. We receive a lot of information from social media channels, from the government to the people." He received many questions about Starlink from others, so he opened a Facebook group to answer. The group currently has 370 members.
You are reading the article
Ukrainians go online thanks to Elon Musk's satellite Internet

at
Blogtuan.info
– Source:
cafebiz.vn
– Read the original article
here