The concept of skincare has now become an important term in women's daily activities woman. For people who are "addicted" to skin care, perhaps BHA is no longer a strange active ingredient. The divine use of AHA/BHA is also familiar. It is an active chemical exfoliant deep in the pores to help treat acne, shrink pores, smooth skin, prevent aging.
With so many uses, it's enough to show how strong the active ingredients are on the skin. Therefore, if you do not really understand and use it properly, it is easy to accept dire consequences. There have been many cases that needed help due to using BHAs but had severe breakouts that persisted for months and didn't go away.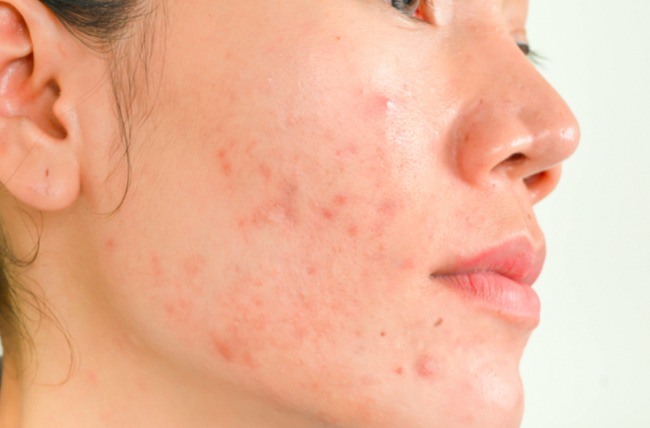 Using a BHA will more or less encourage acne, but the process usually only lasts 2-6 weeks.
With the property of going deep into the skin, BHA will remove dirt and excess oil that accumulates deep in the pores, which is the main cause of acne. All types of acne like hidden acne, blackheads, pimples, acne tablets can be treated effectively with BHA if used properly and continuously.
BHAs are not picky about all skin types, most of them are purging, as short as a few weeks or as long as 2 months. However, if it takes longer, your skin may get irritated (breakout) or you may not be suitable for this powerful active ingredient.
Therefore, before using a BHA, you should definitely equip yourself with a good companion to be ready for this initial introduction phase.
*Products that need to be prepared
1. Restorative nutrition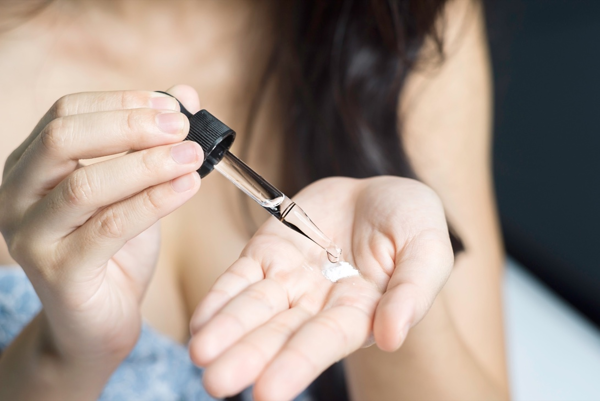 The restorative nutrients are called serum B3 (niacinamide), B5 (pathenol), Peptide, Ceramide.
B3 or niacinamide helps strengthen the skin barrier, thickens the epidermis, increases moisture retention, anti-inflammatory, antibacterial, anti-aging. If you are a beginner, it may be a good idea to choose the 10% concentration as there is still the potential for irritation.
While B5 (Pathenol) has the effect of providing water, moisturizing, softening the skin, strengthening the regeneration of the outermost protective layer of the skin, reducing transepidermal water loss, antibacterial, anti-inflammatory, reducing redness, burning, and reducing itching.
For those who have financial conditions, 1 bottle of Peptide serum helps increase collagen production, prevent aging, smooth wrinkles, increase skin elasticity, thicken skin, and increase skin's self-healing ability. If your breakouts happen fast enough, definitely buy more Ceramide. Because this active ingredient is the last resort for severely damaged skin when even B3, B5 or peptides cannot respond.
2. Moisturizing nutrition
Moisturizers have many products, you can find creams, gels or even serums. The more liquid the nutrients, the easier it is to absorb.
HA serum is well known for its moisturizing and water-holding properties for the skin, besides, it also helps to increase the resistance of the skin barrier and soothes the skin very well. Usually, serums penetrate well but evaporate easily, so you need a layer of restorative cream to lock the nutrients in the skin.
3. Sunscreen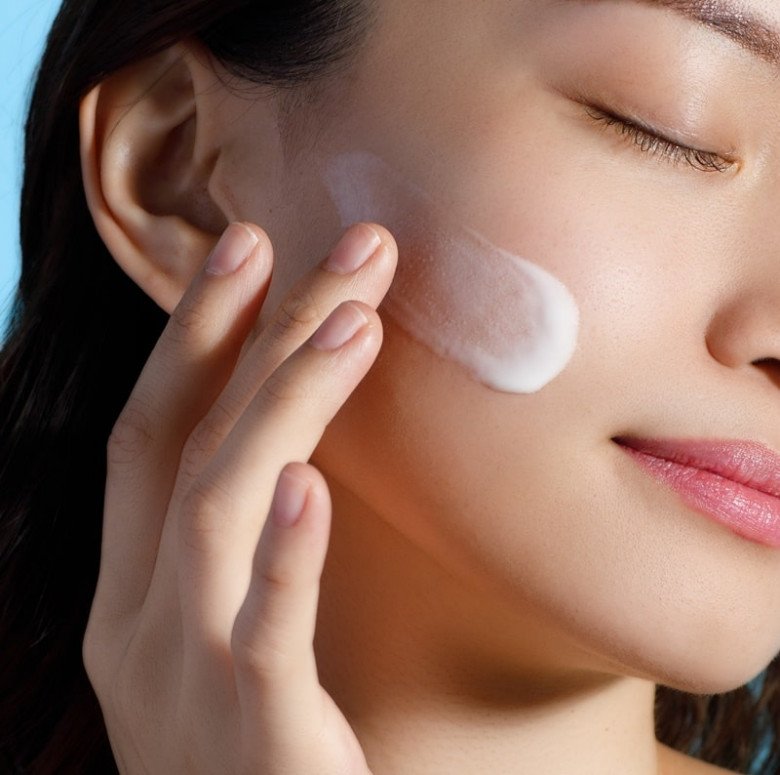 Don't waste your money buying a bottle of good quality sunscreen so you don't put all your energy and time into treating acne and anti-aging.
Chemical peels are much more effective than physical peels. The skin is very sensitive to sunlight and also hyperpigmented if there is no protective sunscreen. You should pay attention to the SPF number on the sunscreen to find the right one for your skin type.
4. Vitamin C
Apart from sunscreen, you should definitely buy yourself a bottle of vitamin C serum which is great to use if you don't want to be friends with melasma and age spots.
Apart from stimulating the production of collagen, a powerful anti-aging, brightening skin, vitamin C also serves to support excellent sun protection if applied before sunscreen.
5. Acne spots
Sebum and dirt deep in the pores, once pushed by the BHA to the skin's surface, will become hidden pimples, but will dry out and collect faster than usual. If not removed at the right time, the hidden pimple will turn into an inflamed pimple. Therefore, you need 1 tube of cream to treat hidden acne and inflamed acne.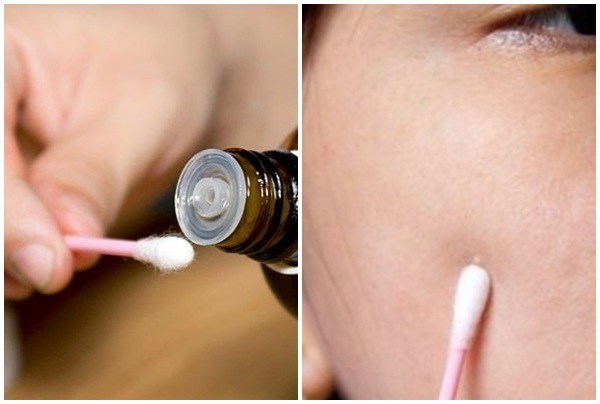 You can use any product from a pharmaceutical or cosmetic brand. As long as it contains two main ingredients, adapalene and benzoyl peroxide.
Adapalene is good for mild acne and hidden acne, while benzoyl peroxide has an effective anti-inflammatory effect like antibiotics but without the side effects like antibiotics, so it can be applied all over the face.
* Certain Routines
Stage 1: For sensitive skin
– Morning: Cleanser, toner, serum, cream, sunscreen
– Monday and Thursday nights: Makeup remover, cleanser, toner, BHA (wait 5-10 minutes), toner, serum, cream
– Night rest: Makeup remover, toner, serum, cream
* Notes
– If you use a cleanser with a low pH, you can skip the toner step after that, apply the BHA directly after washing your face.
– The first time using BHA, the skin will feel sore or burning, this is a normal phenomenon, will disappear by itself after a few minutes to several tens of minutes.
– The waiting time after applying a BHA is very important, so the longer the better. Depending on the tolerance of each person from the first 5-10 minutes and try to gradually increase this waiting time to a maximum of 20 minutes is best.
– BHA is acidic with a pH of 2.5-3, so applying a layer of toner after BHA for those with sensitive skin is essential, both to help neutralize the power of BHA on the skin and balance the pH level of the skin before applying the next product.
Stage 2: For healthy or BHA-accustomed skin
– Morning: Cleanser, toner, serum, cream, sunscreen
– Night: Makeup remover, cleanser, BHA (wait 20 minutes), serum, cream
Stage 3: Maintenance (After treating skin with BHA for 2-3 months and achieving desired results)
– Morning: Cleanser, toner, serum, cream, sunscreen
– Monday and Thursday nights: Makeup remover, cleanser, BHA (wait 20 minutes), serum, cream
– Night rest: Makeup remover, toner, serum, cream
* Notes: Do not use exfoliants with a large frequency for a long time because it will cause the skin to become thin. The maximum amount of use should be 2 times / week is reasonable.
You are reading the article
Uses anti-aging BHA but has inflamed acne and cystic acne due to lack of toys that come with it
at Blogtuan.info – Source: Eva.vn – Read the original article here