Quân Sự
Why is the West concerned about China's military support for Russia?
According to the Euractiv.com news site on March 18, the US and European countries have repeatedly warned that they will impose trade measures against China, if it provides military support to Russia involved. to the conflict in Ukraine. So what is the reason for the West to be concerned about this issue?
Military analysts say that, for decades, Russia has been at the forefront of supporting China's dramatic military modernization with advanced weapons and technology, and now Beijing has plenty of it. what Moscow needs as the conflict in Ukraine continues.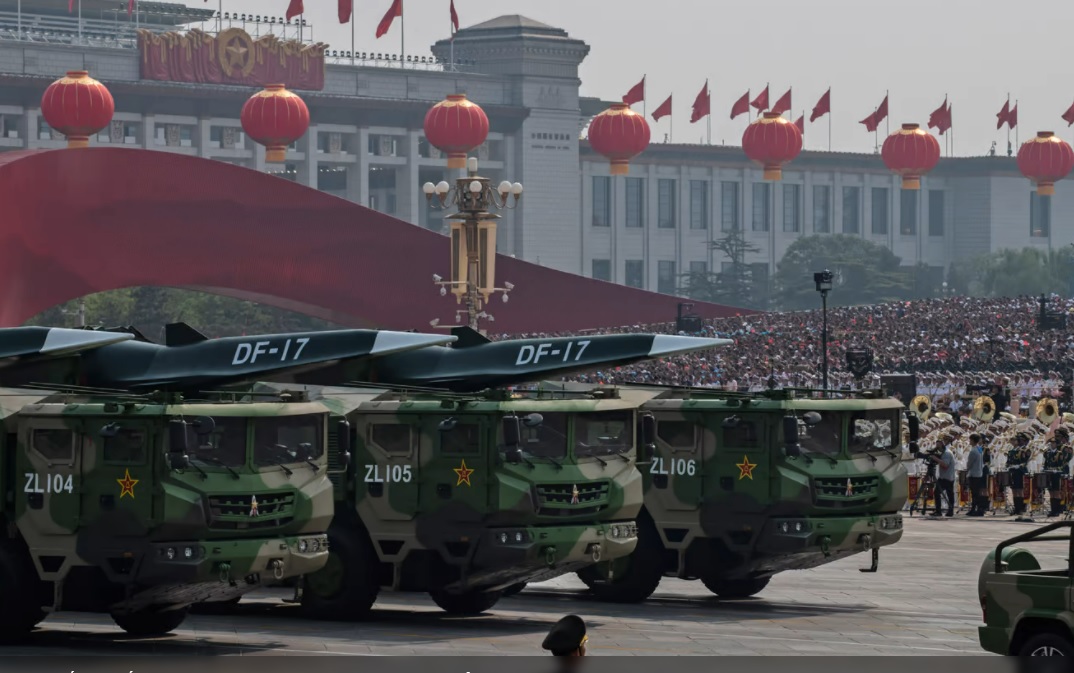 China has also developed systems, such as armed and reconnaissance drones, and battlefield-communication and guidance weapons, that can help Russia overcome the problems that are showing its face. Ukraine battle.
Russia may also need more conventional weapons and vehicles, such as anti-tank weapons, trucks and ammunition that China has in its stockpile.
Drew Thompson, a former US Department of Defense official who now works at the Lee Kuan Yew School, told the AP: "China may want to avoid selling high-value or high-value weapons to Russia that makes Beijing have to subject to international sanctions".
According to Thompson, Beijing will be willing to provide spare parts, ammunition and dual-use items that do not violate sanctions. For example, Russian helicopters are capable of using decoy cannons against mobile short-range missiles such as the Stinger. China can sell Russia some decoys if they are compatible with Russian systems. China may also share intelligence and surveillance information with Russia.
Earlier this week, the United States told its NATO allies and some Asian countries that China had signaled its readiness to provide military and economic aid to Russia, which both Beijing and Moscow denied. Some foreign diplomatic and military analysts are skeptical that Beijing does not want to be directly drawn into the conflict.
Analysts also note that some of China's most advanced equipment cannot be easily or quickly integrated with other Russian equipment. But there are still some Chinese weapons and technologies that could be used.
Siemon Wezeman, a senior arms transfer researcher at the Stockholm International Peace Research Institute (SIPRI), notes: "While Chinese military scientists have been using Russian technology to develop them, it has been noted that Chinese military scientists have used Russian technology to develop them. their own weapons, older weapons such as guided bombs would be easier to mount on Russian aircraft and related GLONASS satellite systems."
Euractiv.com cites five foreign military analysts and three regional envoys as saying that the West's repeated warnings to put pressure on China means Beijing may be wary of overtly transferring weapons or ammunition, but may provide parts or assist with more confidential communications.
China's long land border with Russia means shipments can be difficult to track, three diplomats said, while China has relatively ample supplies and more factories to operate. Russia.
In Beijing, independent political analyst Wu Qiang said the statement by US officials raised the bar for Beijing on military trade with Russia. "The US is sending an ultimatum to China, asking China to make a decision," Wu told Reuters.
According to the AP news agency, US officials determined on March 16 that China had sent a signal to Russia: Beijing would be willing to provide both military support for Moscow's operation in Ukraine and financial support. to help stave off the impact of severe sanctions imposed by the West.
Meanwhile, Politico newspaper on March 18 quoted a senior EU official as saying that EU leaders have "very reliable evidence" that China is considering military support for Russia.
Both Moscow and Beijing have denied the allegations. Chinese Foreign Ministry spokesman Zhao Lijianbao called it "misinformation" from the US, while Kremlin spokesman Dmitry Peskov said Russia did not ask China for military support and had sufficient military power. to fulfill all its goals in Ukraine.
You are reading the article
Why is the West concerned about China's military support for Russia?

at
Blogtuan.info
– Source:
baotintuc.vn
– Read the original article
here