Giáo dục
Why is Vietnamese medicine rarely published in famous international journals?
Very few research works in the field of Medicine and Pharmacy in Vietnam have been published in prestigious international journals such as The Lancet, New England Journal of Medicine… Talking about the reasons, there are many conflicting views.
The leader of a large medical training university in the South said that it is difficult for medical publications in Vietnam to be published in prestigious international journals because the research does not meet international standards. Funded projects are quite limited, so the research is not done until the end. On the other hand, the researchers encountered the limitation of foreign language ability, so they could not convey as well as promote the strength of "words" when presenting the research.
There is also another problem that many domestic doctors and researchers are no longer eager to publish in international newspapers, because it takes a lot of work to be published and can be said to be "sweat".
Meanwhile, there are journals that charge a fee, so they are afraid, so only researchers who need articles will pay attention to research. In schools that train doctors for practice, then they mainly work in hospitals, so they are no longer interested in scientific research.
Recognizing this issue, Prof. Nguyen Van Tuan, director of the Center for Health Technology at the University of Technology Sydney (Australia), said that he did not think that international publication in the medical industry was difficult, because every industry has unique and difficult, not just the medical profession. However, with the medical profession, the difficult problem is that there are no good topics and no questions that the professionals are interested in.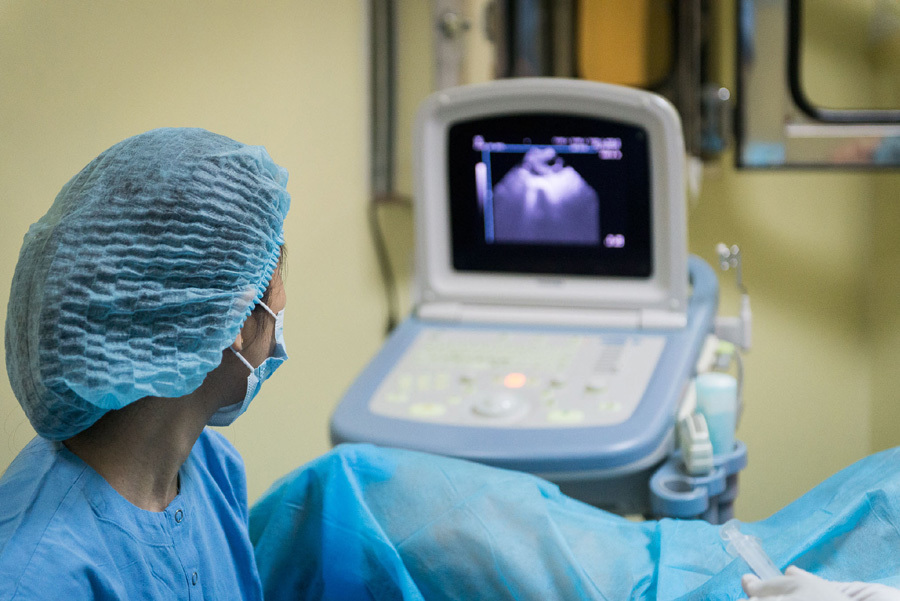 Why is Vietnamese medicine rarely published in famous international journals?
According to Professor Nguyen Van Tuan, there are a lot of studies from Vietnam, but people in the industry are not interested, on the contrary, there are specialized problems that Vietnam is pursuing, but Vietnam cannot do it. That is, there is a huge "phase difference" between Vietnam and the world.
"Some research groups in HCMC have articles in The Lancet, New England Journal of Medicine because they do pioneering research. My research group in Vietnam still publishes in highly reputable journals. Therefore, saying that medical research in Vietnam is difficult to publish is not convincing. To be published in leading journals, research must have high quality, which means good research questions, right methodological design, right analysis, good writing…" Prof. Tuan said.
According to Professor Nguyen Van Tuan, it should be frankly said that scientists in Vietnam are only at the stage of integration, so there are many problems, such as: low quality research, lack of experience in science, poor English and especially hasty mentality.
System error
In Ho Chi Minh City, Dr. Ho Manh Tuong, Hope Research Center, My Duc Hospital, along with his wife, Doctor Vuong Thi Ngoc Lan, Dean of the Faculty of Medicine – University of Medicine and Pharmacy at Ho Chi Minh City University of Medicine and Pharmacy, have had many scientific publications. in world famous medical journals. The team of doctors Ho Manh Tuong, Vuong Thi Ngoc Lan and colleagues have had studies published in The Lancet, New England Journal of Medicine (NEJM) and each year this research group has more than 10 scientific publications. in other prestigious professional journals.
Sharing about this, Dr. Ho Manh Tuong said that the need for international publication of industries, especially the medical industry, is very large. His team has many advantages because it cooperates with hospitals, has a lot of data and has invested in organizing a research team to work systematically, to serve research activities. Thanks to that, many domestic and foreign partners cooperate, from which there are many valuable scientific research projects. To do so, the research team explored ways to organize research in other countries, practiced it step by step, and received the support and help of colleagues around the world. It was also very difficult at first and took a long time, but after that, the system perfected gradually.
According to Dr. Tuong, Vietnam's way of teaching and practicing medicine helps us to be very skilled in our skills and save lives, but has not yet established a system to support the implementation of valuable medical research. treat. We have not practiced and gathered experience from the point of view of evidence-based medicine like the rest of the world, practice is often empirical and does not collect data in a systematic and scientific manner. This is different from developed countries.
Meanwhile, in order to publish science in prestigious international journals, we must have a clinical practice and management system according to international standards. Therefore, although we have a lot of valuable medical clinical experience, it is difficult to synthesize, analyze, and present in a systematic way to be accepted by reputable journals.
"In short, international publication in the medical industry is like exporting our knowledge, experience, and data to the world, but our "production process" is not standard, not following a system like the rest of the world. , so it cannot be exported. Universities and big hospitals have to redo this, but it is difficult and takes a long time, because it requires changing the way the whole system works," said Tuong.
According to Dr. Tuong, the second issue that many people talk about is the research method. Many people believe that Vietnam has not had many scientific publications because of the lack of knowledge about research methods. But in fact, many doctoral students study abroad, have been taught about research methods and have published many international publications, but when they return to Vietnam, they "lay still", unable to continue. In fact, there are also many quality courses in scientific research methods in Vietnam. Thus, the problem is not in the technique or method, but in the support system for scientific research.
Doctor Ho Manh Tuong acknowledged, if the story lies in technology or foreign languages, then you can go to school and practice slowly. But if the system fails to organize research activities, it is very difficult and takes a lot of time and effort to change. The proof is that over the years, in Vietnam, there are many classes teaching research methods and how to write articles in English, but the number of people doing scientific research and having valuable international publications has not increased much. . Therefore, it is necessary to change the way of thinking and doing.
"In my opinion, the medical profession should start by learning and following evidence-based medicine, accessing and updating the world's mainstream medical information regularly. At the same time, gradually supplement the knowledge of scientific research methods and foreign languages. On that basis, start building pioneering research groups and replicating successful models," suggested Dr. Tuong.
Le Huyen
You are reading the article
Why is Vietnamese medicine rarely published in famous international journals?

at
Blogtuan.info
– Source:
vietnamnet.vn
– Read the original article
here