According to the statistics of Globocan (a project of the International Agency for Research on Cancer – IACR) 2020, the number of new cases and deaths from cancers is on an increasing trend worldwide. Vietnam is also in this trend.
In 2018, Vietnam ranked 99/185 worldwide in the number of new cancer cases and 56/185 in the number of deaths from this disease (Up to this point, only 185/204 countries in the world) The world has a statistical report on cancer according to the Globocan project). But by 2020, the respective rankings are 91/185 and 50/185.
According to IACR, Vietnam is the country with the third highest rate of liver cancer in the world (per male). This is also the leading common cancer in Vietnam with 26,418 cases in 2020 and is on the trend of getting younger.
Liver cancer is a disease with vague and unclear initial symptoms, easily confused with common liver/bile diseases, so people often have subjective psychology and do not go to the doctor. Therefore, most liver cancer patients when detected are at a late stage, liver cells have been destroyed, making treatment more difficult, leading to a very high mortality rate. Most patients after detecting cirrhosis, liver cancer only have 1-3 years to live. However, it is worth noting that the causes of liver cancer are very diverse, most of which come from habits in daily life.
So who are the most susceptible to liver cancer? How to recognize the symptoms of this disease? How can I actively prevent liver cancer?
All will be answered in the program's online talk show It's hard to have a doctor with topics "Preventing the most common cancer in Vietnam" was broadcast on the fanpage of Soha.vn.
The program has the participation of MSc.BS. Nguyen Tien Dong, Center for Nuclear Medicine and Oncology – Bach Mai Hospital.
We invite you to watch the program:
Some of the main contents of the program:
Ask: What is liver cancer? The status of liver cancer in the world in general and especially in Vietnam.
Answer: Liver cancer is a general term to describe tumors in the liver. Liver cancer is divided into 2 main groups:
– Primary liver cancer: including hepatocellular carcinoma, cholangiocarcinoma,… but the most common is hepatocellular carcinoma (accounting for 80-90% of primary liver cancers). broadcast).
Secondary liver cancer (tumors from other organs that have spread to the liver).
According to GLOBOCAN statistics, liver cancer is the leading cancer in Vietnam in terms of both morbidity and mortality, accounting for 15% of all cancers in Vietnam. In particular, this disease is tending to be younger.
In the world, the vaccination rate of hepatitis vaccines is very good, so liver cancer is only 7th, after some types of cancer such as breast cancer, prostate cancer, lung cancer, colorectal cancer. …
Cancer is a non-communicable disease but is currently a huge burden on public health. Therefore, preventive knowledge for early detection of liver cancer is essential for high treatment results and should be shared with the community.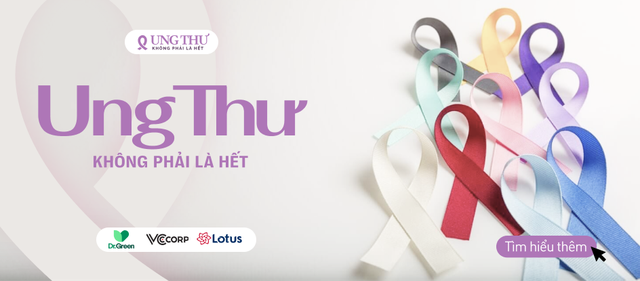 https://soha.vn/benh-ung-thu-pho-bien-nhat-viet-nam-bieu-hien-mo-ho-ty-le-tu-vong-cao-lam-sao-de-phong- 20220321101606744.htm
You are reading the article
Ambiguous expression, high mortality rate, how to prevent?

at
Blogtuan.info
– Source:
Soha.vn
– Read the original article
here