On the afternoon of March 21, Mrs. Nguyen Thi Son – "old Buddha" of Son Kim Group, ie CEO Ho Nhan's mother-in-law spoke up amidst the noise of her son-in-law. Specifically, The founder of trillion-dollar corporation declared: "Legally up to this moment, Mr. Ho Nhan and Ms. Hong Van are still legally husband and wife".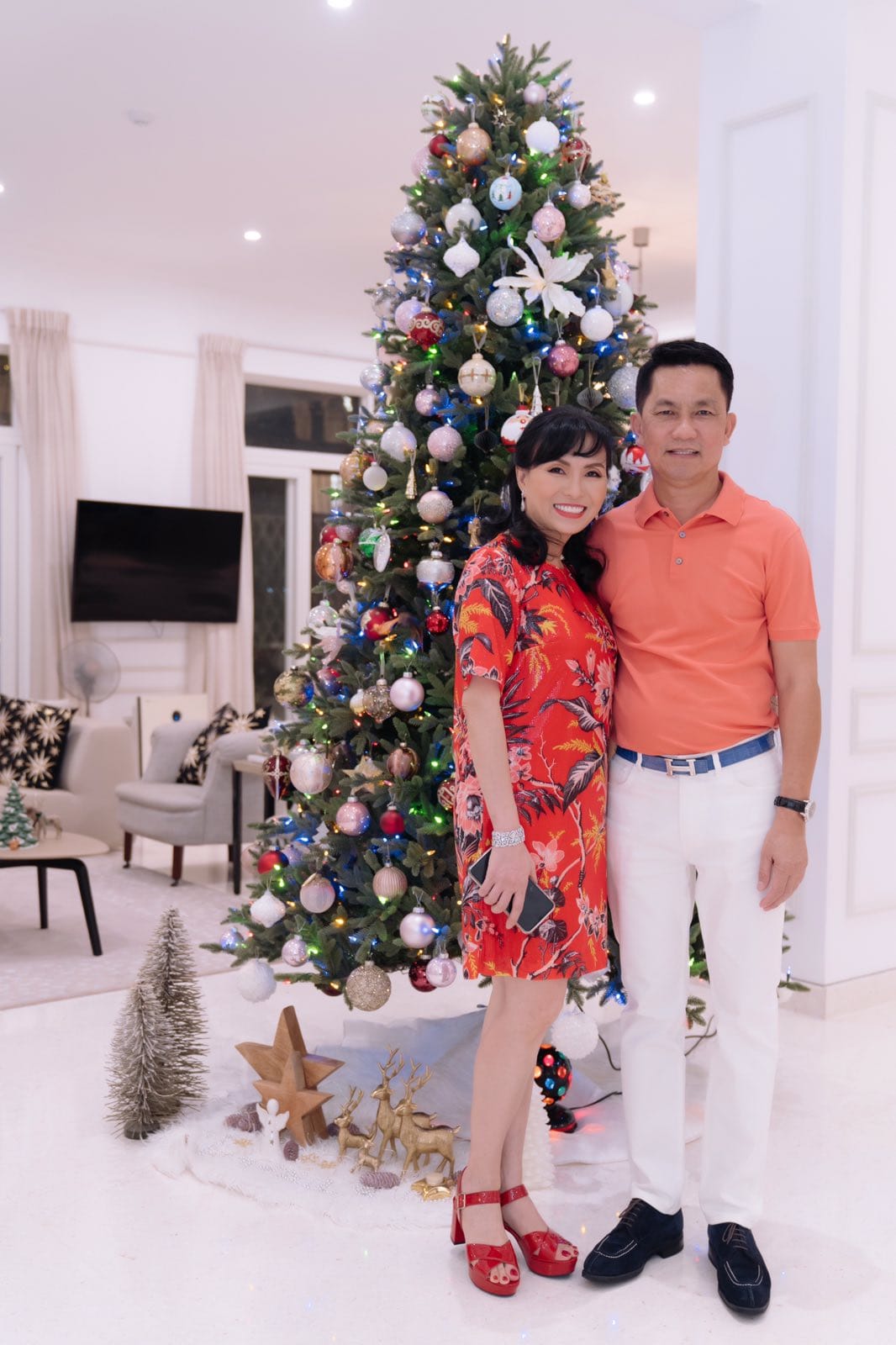 Mr. Ho Nhan and his wife are still legally husband and wife
Not stopping there, Ms. Nguyen Thi Son also mentioned 5 more things related to the case and received maximum support from netizens. Everyone agreed that despite choosing "silence is golden", but "old woman" still has a poignant expression, making people understand the problem and confront the person who needs to face it.
Netizens' comments on Ms. Nguyen Thi Son's post:
– It's true that business people, smart and educated people talk differently. Although he didn't say it out loud, didn't reveal everything to dishonor the family, but still let everyone implicitly understand the problem, in the end even implicitly reminded his son-in-law, by the way, "small tam" " always.
– She answered intelligently, sensitively and deeply. Just protect the grandchildren as well as the daughter and also remind the son-in-law and "tieu tam" to know the way to avoid, too embarrassed. The way to handle it is very reasonable.
– It's true that people on a different level speak every word.
– People who are well-educated have status and speak differently.

– It's not just that she can lead an entire corporation. Both denying, confirming and raising doubts. I can't say enough about what she conveyed, but it's very penetrating!
– People with money and education will always behave more civilized than those who only have money.
– It is true that an educated, self-sufficient person who builds a fortune has a head, a way of talking, and a way to solve problems at a superior level. A very gentle article, but extremely profound for all parties.
However, despite this agreement, "old Buddha" Son Kim made the next decisive move right below the steely statement. Specifically, Ms. Son limited comments, not letting people comment freely like other posts.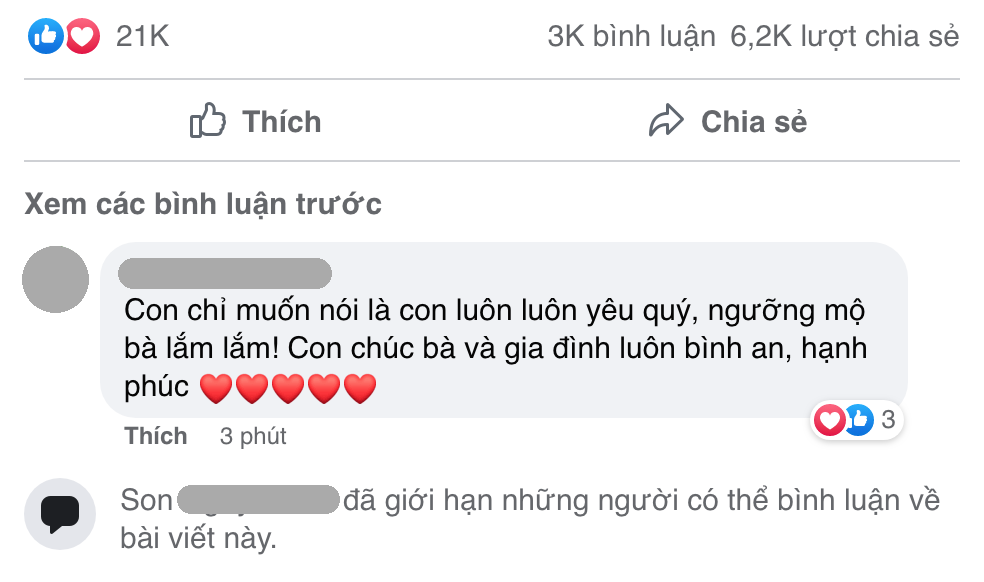 Currently, CEO Ho Nhan's mother-in-law has locked the comment on the post
Originally posted by Ms. Nguyen Thi Son:
SILENCE IS GOLD
1. The old woman today received many messages asking her about sensitive photos of her son-in-law Ho Nhan. The old woman chose silence as golden.
2. The old woman has 5 children, 5 in-laws, 10 grandchildren and great-grandchildren. 5 children are 5 independent families, have their own careers. The heads of such families are responsible for the well-being of their families. The old woman cares but does not interfere in the private lives of her children.
3. Legally until now, Mr. Ho Nhan and Ms. Hong Van are still legally husband and wife.
4. About the pictures, look at the pictures again, it's a happy family.
5. Last night, two granddaughters confided that they didn't want to go to school because they kept checking their phones and whispering.
6. I want to ask men, has anyone learned their own lessons to protect children who are entitled to happiness?
Photo: Synthesis
https://kenh14.vn/lao-phat-gia-son-kim-co-dong-thai-dut-khoat-tiep-theo-sau-khi-len-tieng-ve-drama-cua-con-re- ho-nhan-20220321160641806.chn
You are reading the article
CEO Ho Nhan's mother-in-law has a decisive move

at
Blogtuan.info
– Source:
Kenh14.Vn
– Read the original article
here