Since debut Truth Arena Season 6.5 so far, Thanh Lich has shown a pretty strong race with many different key generals and can rotate to many types of tactics. Among them, the Assassin team with VIP Talon proved to be more effective when this champion is both cheap and has the added effect of dealing true damage. Therefore, for many people, only Talon in VIP form is considered strong and can "carry the team" to victory.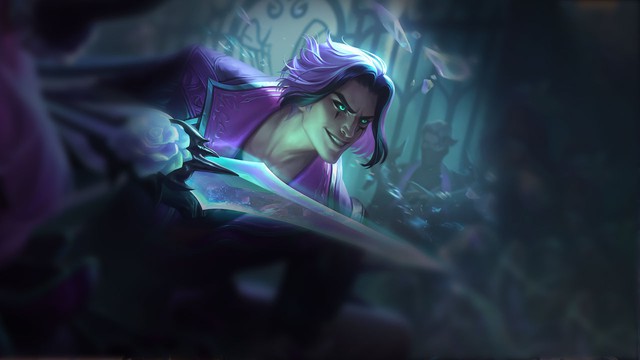 Talon is the usual mainstay of the Assassin team
However, for players at a high rank, relying too much on such a particular unit is taboo when climbing ranks. At Challenger ranks, you are forced to find a way to "spin the cards" continuously based on what you have instead of trying to force into a certain lineup. With the Assassin team, it is no exception when the T1 super player – Bebe 872 thinks that you don't need the VIP form, then Talon is still a piece worth playing.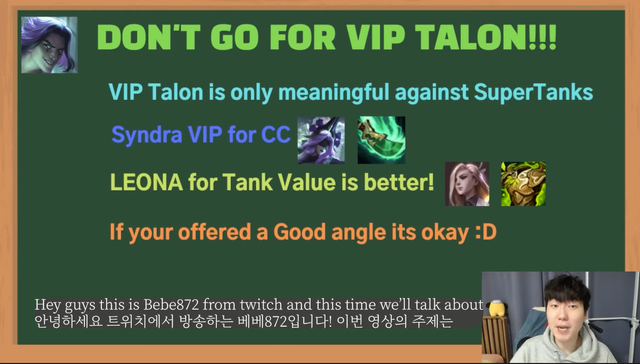 T1 Bebe 872 thinks you shouldn't play Talon VIP if you can afford Leona or Syndra
The first thing we need to know is that in the early game, the appearance of a VIP champion in any character is completely random. You can increase the spawn rate of the champion you want by selling VIP units you don't want, but it will inadvertently delay you in activating the necessary Elegance milestones. As a result, the squad strength is reduced quite significantly while in return you will have a VIP Talon spawn rate.
Instead of waiting and betting on luck, Bebe 872's advice is that you should take advantage of other VIP champions like Syndra, Leona to ensure strength in the middle of the game. We need to remember that in essence, the Assassin team is still a reroll squad, so in the process of looking for a 3-star Talon you can raise both Syndra or Leona to 3 stars because they have roughly the same price. When possessing full levels as well as equipment, VIP Syndra or Leona are just as powerful as Talon.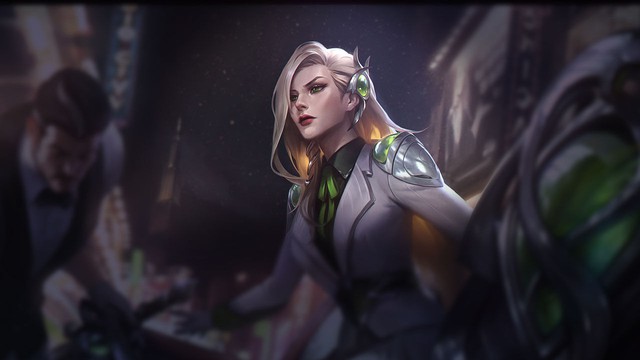 VIP Leona is an extremely resistant unit
Not stopping there, playing flexibly between the mainstays also helps you not to be too dependent on equipment as usual. For example, with the use of VIP Syndra, you can make good use of energy items, skill damage instead of being forced to own Infinity Sword, Cannon for Talon. In case you receive too many resistance items from monster rounds, VIP Leona is the first choice with her "buffalo" level.
Meanwhile, Syndra will help gamers make good use of magic items and provide strong control effects
In short, when building an Assassin squad, you need to be more flexible in choosing the right VIP for the equipment you own, not just depending entirely on Talon. This will help you make the most of the items you own and don't waste resources in the middle of the game and win is quite simple.
You are reading the article
"Don't just buy VIP Talon when playing Teamfight Tactics, it only weakens the Assassin"

at
Blogtuan.info
– Source:
gamek.vn
– Read the original article
here