With the ability to teleport stronger than his opponent, Goku and Gas have an interesting "tour" in the world. Dragon Ball Super Chapter 82. Goku is clearly showing weakness and is looking for a way to "buy time" so he can rescue Granola, who is seriously injured. Meanwhile, Gas suddenly turned into a fool when Goku "led his nose" from planet to planet.
Gas was dumped by Monata with a garbage truck
One common feeling among Dragon Ball Super readers about the new chapter is that it's more of a comical battle than a tense battle of power. Because he was too engrossed in chasing Goku, Gas was dumped by Monaka with a garbage truck, and was thrown into the bathroom by Goku.
Goku throws Gas in the bathroom
Not stopping there, the monkey also suddenly brought Gas to a planet, where he met the members of the Saganbo gang. Here Gas's unpleasant memories of confronting them were mentioned. When he was a child, Gas was too scared and "peeed his pants" to find his brother when he encountered these guys. With just a few taunts, Goku made Gas mad.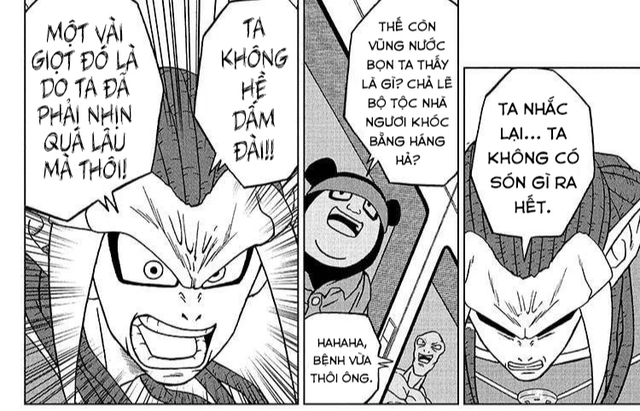 Gas is laughed at by the Saganbo galactic criminals
Continuing with his special "travel", Goku took Gas to meet Angel Whis, who was currently on vacation on a planet with lots of delicious food. Here Goku confused Gas when he first encountered such a powerful character as Angel Whis.
Rest assured that Gas could not do anything to his teacher, Goku left the warrior and returned to the planet Cereal, where Granola and his comrades were in danger. Led by Goku, Gas must fly into space to return to the planet Cereal, and Goku is now looking for a way to cure Granola and gradually discover his own memories.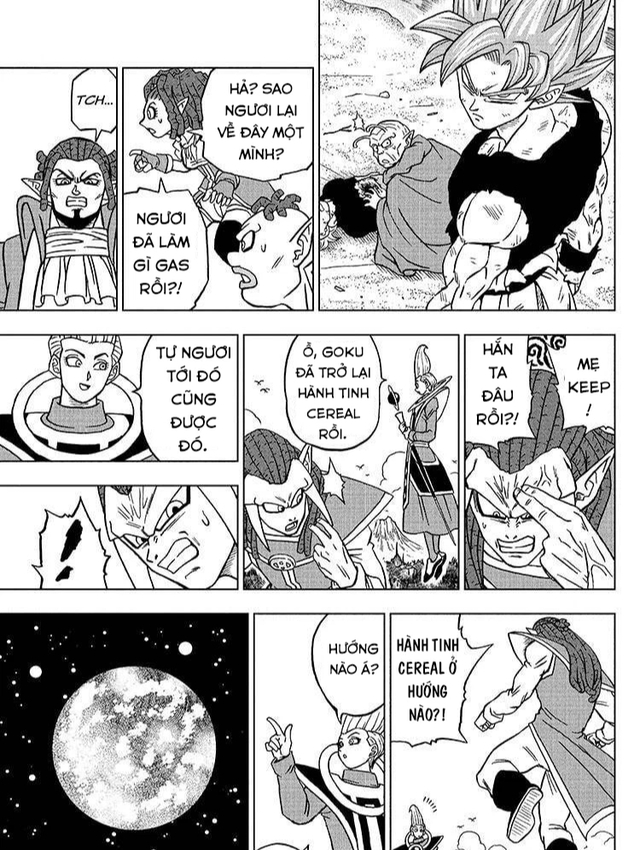 Gas also clashed with Angel Whis
In general, Dragon Ball Super chapter 82 is different from many readers' expectations when it does not bring a chapter of intense fighting, the real climax, but brings very entertaining laughter. The fact that Goku bought time, took Gas on a "travel" around the galaxy and then returned to the planet Cereal to save Granola and the others surprised many people. Apparently, the main character Goku himself has gradually found a way to defeat Gas, who is said to have the power of the strongest warrior in the universe.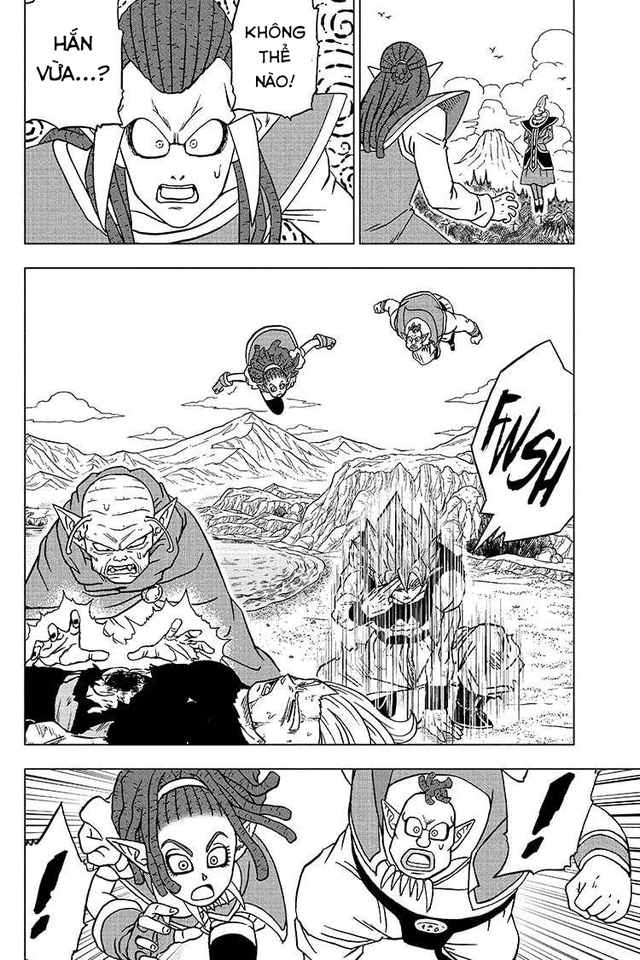 Goku defends Granola in time from the attack of the others in the Heeter crew
What do you think about Dragon Ball Super Chapter 82, this is indeed a funny "travel" of Goku and Gas, isn't it? Please leave your opinion on this issue!
Photo source: Dragon Ball Guild Vietnam
You are reading the article
Gas's reluctant galactic trip trying to chase Goku

at
Blogtuan.info
– Source:
gamek.vn
– Read the original article
here